Baking and Instagramming
STH staffer and alum gains online following for her baked goods
During the summer months, BU Today is revisiting some of the past year's favorite stories. This week, we feature food. Yum…
Nina Levine has become really good at self-restraint. Before she tastes any of her vanilla-glazed donuts, rainbow cake balls, or whoopie pies fresh out of the oven, she pauses to take a photo for Instagram.
Levine (SSW'17, SPH'19), a School of Theology admissions coordinator and a BU grad student, runs the Instagram account Bakes 2 to Tango, which has more than 5,800 followers, and the travel and restaurant Instagram account Tastes 2 to Tango, with more than 4,600. "When I was younger I really liked to draw, and now baking is my way to be creative," says Levine. "I have only sweet teeth. It's a hobby and fun, but I don't want it to be my full-time job."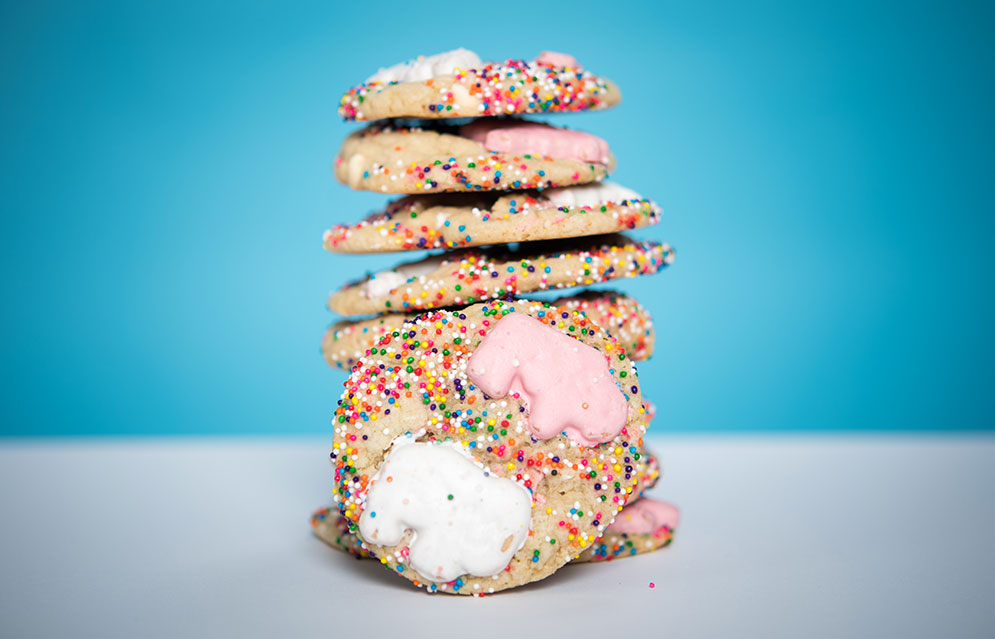 After graduating from Brandeis in 2012, Levine moved back home to Connecticut, where boredom quickly set in. On the hunt for a new hobby, she tried baking, and with advice, and a little tutoring, from her mother and grandmother, her house soon had such a surplus of treats that her mom starting bringing them to work. Coworkers asked for more.
Levine, who hopes to someday work with people with mental illness and substance abuse issues, moved to Boston for grad school, and she now bakes out of her tiny Brighton apartment. She adapts recipes from places like the Food Network and Chels Sweets, changing colors, flours, or add-ins depending on who she is baking for.
When her personal Instagram account began to be filled with food photos, she started another account specifically for her baking and named it Bakes 2 to Tango. She then started the account Tastes 2 to Tango, where coverage expands to all sorts of foods enjoyed at local restaurants. Some of her favorite places are Waltham's In a Pickle for brunch, Somerville's Davis Square Donuts, and Chinatown's Double Chin for Asian-American fusion.
The BU campus may be the most direct beneficiary of Levine's talents. Her STH colleagues look forward to whatever she brings in, and she was the special guest at a recent Marciano Commons visiting chef event. Reliable sources report that she had to swat away students trying to grab her cookie-dough wrapped Double Stuf Oreos on their way to the oven.
"Everyone gets so excited to taste what you make," she says. "I like that part of it. It's just baking—it's not like I'm saving lives, but it makes people happy."
Bill Politis can be reached at bpolitis@bu.edu. Amy Laskowski can be reached at amlaskow@bu.edu.