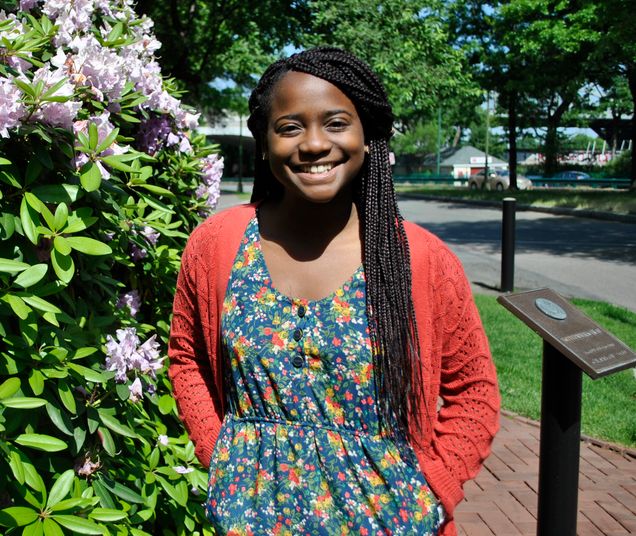 Archelle is a Georgia native who's quickly made the HTC her home away from home as a BU sophomore. A public relations major, Archelle is a gifted poet, radio DJ on WTBU, and dialogue facilitator. As a matter of fact, Archelle is currently facilitating the HTC's weekly Book Club program for a second semester in a row and created a new program titled Late Night Listens!
Now that she's got the lay of the BU land under her belt, Archelle hopes to have a new adventure in the city of Boston every week. As she puts it, "In 2019, I want to have an adventure every week. It's easy to get stuck on BU's campus and think that's all Boston has to offer, but the city is so big with endless opportunities to explore."
What keeps Archelle coming to the HTC day in and day out? "The people who frequent the HTC quickly become family and that's my favorite part of the HTC," she says. Whether she's hanging out with friends, speaking up during "Coffee & Conversation," or facilitating a discussion on the book Becoming by Michelle Obama, you'll be sure to find Archelle in the HTC.