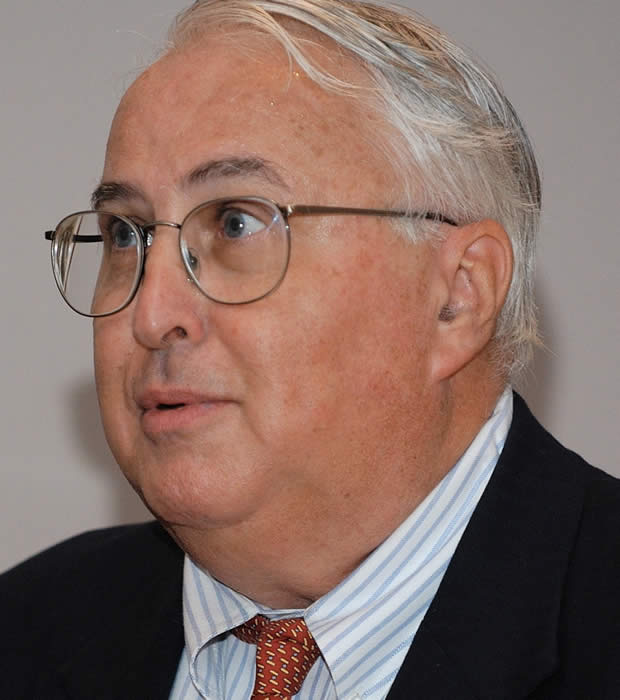 Professor of Religion; Alvin J. And Shirley Slater Chair in Jewish Holocaust Studies, Judaica; Holocaust Studies; philosophy of religion; comparative mysticism
Professor Steven T. Katz holds the Alvin J. And Shirley Slater Chair in Jewish Holocaust Studies at Boston University and is the former Director of the Elie Wiesel Center for Jewish Studies.  He received his Ph.D. from the University of Cambridge [England] in 1972.  Prior to coming to Boston, he taught at Dartmouth College and then Cornell University where he chaired the Department of Near Eastern Studies.  He is a member and former co-chair of the Academic Committee of the United States Holocaust Memorial Museum, Chair of the Holocaust Commission of the Memorial Foundation for Jewish Culture, and Academic Advisor to the Chair of the 31 countries that belong to the International Holocaust Remembrance Alliance (IHRA).
A prolific author, Steven Katz has published numerous works on the Holocaust and Jewish philosophy, including Post-Holocaust Dialogues: Studies in 20th Century Jewish Thought (NYU Press, 1983), which won the 1984 Jewish Book Award in Jewish thought; Historicism, the Holocaust, and Zionism: Critical Studies in Modern Jewish Thought and History (NYU, 1993); and The Holocaust in Historical Context, vol. 1 (1994), which was selected as the "Outstanding book of 1994 in the category of philosophy and religion" by the American Association of Publishers.  Further volumes include The Impact of the Holocaust on Jewish Theology (2005); Wrestling with God: Jewish Theological Responses During and After the Holocaust (2007), and five important books on comparative mysticism, all published by Oxford University Press, which highlight his theory of the contextual analysis of mystical experience.  The most recent of these volumes is Comparative Mysticism: An Anthology of Original Sources (2013).  He edited Volume IV of The Cambridge History of Judaism: The Late Roman-Rabbinic Period which won the 2007 US National Jewish Book Award in the reference category, and he founded and continues to edit the prize-winning journal Modern Judaism, now in its 35th year of publication.
Prof. Katz has published over 120 articles in the fields of Jewish Studies, Holocaust studies, philosophy of religion, and comparative mysticism and has lectured at universities in Israel, Europe, and around the world, including Australia, India, China, and recently Iran.  He was awarded the University of Tübingen's Lucas Prize for Holocaust studies in 1999, Honorary Doctorates by Gratz College in 1987, and the University of Warwick, UK, in July 2014, and also in 2014, a Distinguished Achievement Award for Holocaust Studies and Research by the Holocaust Education Foundation of Northwestern University.  He is a Fellow of both the Academy of Jewish Philosophy and the American Academy of Jewish Research.
Books
Elie Wiesel: Jewish, Literary, and Moral Perspectives (Jewish Literature and Culture)
By: Steven T. Katz (Editor), Alan Rosen (Editor)
Indiana University Press
May 17, 2013
Buy it now from Amazon!
Comparative Mysticism: An Anthology of Original Sources

By: Steven T. Katz (Editor)
Oxford University Press
April 12, 2013
Buy it now from Amazon!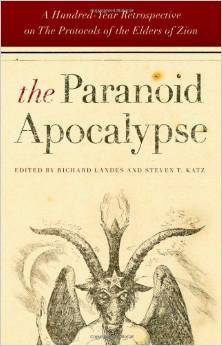 The Paranoid Apocalypse: A Hundred-Year Retrospective on the Protocols of the Elders of Zion
By: Richard Landes (Editor), Steven Katz (Editor)
NYU Press
December 12, 2011
Buy it now from Amazon!
Courses
CAS RN 216 Judaism
CAS RN 218 Introduction to Classical Jewish History
CAS RN 325/625 Jewish Mysticism
CAS RN 328/628 Judaism in the Modern Period
CAS RN 384/684 The Holocaust
CAS RN 460/760 Seminar on the Holocaust