Professor Emeritus; Sociology, Religion, and Judaic Studies
Bio
For more than 25 years, Professor Hillel Levine has been devoted to undergraduate, graduate, professional, and adult non-professional education at Harvard, Yale, and now as Professor of Sociology and Religion at Boston University. He has held visiting professorships in Japan, China, Poland, the Soviet Union, Brazil, and Israel, and enjoys the friendship of several generations of accomplished former students.
Professor Levine has written five books and many articles on ethnic violence, normative conflict and how they may be resolved. His research provided the basis for an Oscar winning documentary and two of his books are being made into documentaries and a feature-length dramatization. He is a popular lecturer, guest columnist in newspapers, and makes frequent radio and television appearances. He is also the President of the International Institute for Mediation and Historical Conciliation, an NGO organized to prevent and resolve violent conflicts that are made more all the more volatile by disputed histories and memories of past injuries.
Books

In Search of Sugihara : The Elusive Japanese Dipolomat Who Risked his Life to Rescue 10,000 Jews From the Holocaust
By Hillel Levine
Free Press
November 4, 1996
Buy it now from Amazon.com!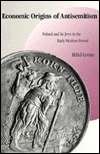 Economic Origins of Antisemitism : Poland and Its Jews in the Early Modern Period
By Hillel Levine
Yale University Press; Reprint Edition
January 1993
Buy it now from Amazon.com!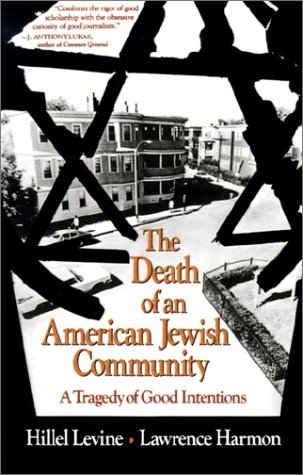 The Death of an American Jewish Community: A Tragedy of Good Intentions
By Hillel Levine, Lawrence Harmon
Free Press
October 1991
Buy it now from Amazon.com!
Courses
CAS RN 203 Religion and Film Syllabus
CAS RN 216 Islam
CAS RN 322/622 History of Judaism
CAS RN326/626 Jewish Mystical Movements and Modernization, 1492-2000
CAS RN330/630 American Jewish Experiences Syllabus
CAS RN 333/633 Antisemitism
CAS RN 384/684 The Holocaust
CAS RN 499/799 Topics in Judaic Studies