Professor of Religion and Anthropology, South Asian, Caribbean, and Diaspora Studies; popular culture and folklore
Spring 2022 Office Hours: T/Th 12:30-1:30
Frank J. Korom is a Professor of Religion and Anthropology at Boston University. He received degrees in Religious Studies and Anthropology from the University of Colorado at Boulder in 1984, before pursuing advanced studies in India and Pakistan, where he earned certificates of recognition in a number of modern South Asian languages. His doctoral dissertation was on Dharmaraj, a local village deity worshipped in West Bengal from medieval times onward. For this, the University of Pennsylvania awarded him a Ph.D. in 1992. He was a postdoctoral fellow at the Smithsonian Institution, a Ford Foundation cultural consultant in India and Bangladesh, and curator of Asian and Middle Eastern collections at the Museum of International Folk Art in Santa Fe prior to his arrival at Boston University in 1998.
Among his research awards have been grants from the Institute of International Education, the Mellon Foundation, the American Institute of Indian Studies, the National Endowment for the Humanities, the American Philosophical Society, the International Folk Art Foundation, the Swedish Collegium for Advanced Studies, the School of Advanced Research, the Fulbright Commission, the American Academy of Religion, the John Simon Guggenheim Memorial Foundation, the American Institute for Sri Lankan Studies, the Clark Art Institute, and the Max Planck Institute. He is the author and editor of ten books, most recently South Asian Folklore in Transition: Crafting New Horizons (2018). One of his earlier books, Hosay Trinidad, won the Premio Pitre international book award in 2002. He edited Religious Studies Review from 2001-2003, and now co-edits Asian Ethnology (https://asianethnology.org) at Nanzan University in Japan, where he is a research fellow at the Anthropological Institute. In addition, he serves on a variety of editorial and advisory boards. His most recent publication is a new edited volume on South Asian nationalisms, to which he co-contributed an introduction and an article on Bhutan, as well as a single-authored essay on new year's day performances in Bangladesh.
In 2004-2005, he was a Fulbright Senior Research Scholar in India, where he conducted fieldwork on the Patuas, semi-itinerant scroll painters residing in rural West Bengal. This project culminated in a major museum exhibition and an accompanying book both titled Village of Painters (2006). He is currently a 2021 recipient of the Humboldt Forschungspreis, a prestigious award given by the German government for lifetime achievement in one's areas of academic study. During the tenure of his multi-year award, he will be associated with the South Asia Institute at the University of Heidelberg, where he will collaborate on a variety of projects focused on the Indian Subcontinent.
His research and teaching interests range from South Asian expressive traditions and contemporary religion to diaspora studies and transnationalism, which is reflected in his work on East Indians in the Caribbean, the global community of Tibetan refugees, and the peregrinations of a Sri Lankan Tamil Sufi saint. He is also interested in film, ritual, and performance studies, topics he has taught as a visiting professor at a number of academic institutions, including Harvard, Heidelberg, and Hyderabad. Since 2016, he has been an affiliated faculty member of Harvard University's Program on Mythology and Folklore.
Books
South Asian Folklore in Transition: Crafting New Horizons, 1st Edition
Edited by Frank J. Korom, Leah K. Lowthorp
Routledge
December 8, 2018
Buy it now from Routledge!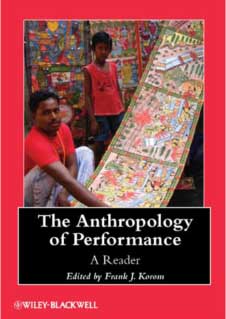 The Anthropology of Performance: A Reader
By Frank Korom
Wiley-Blackwell
January 2013
Buy it now from Wiley-Blackwell!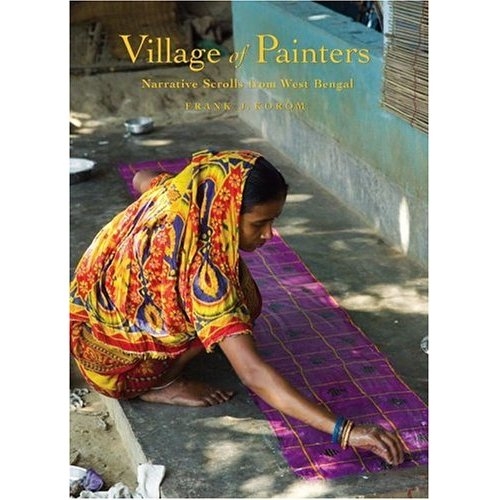 Village of Painters: Narrative Scrolls from West Bengal
By Frank Korom
Museum of New Mexico Press
September 30, 2006
Buy it now from Amazon!
South Asian Folklore
By Frank Korom
Greenwood Press
April 1, 2006
Buy it now from ABC-Clio!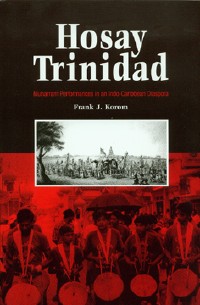 Hosay Trinidad
By Frank Korom
University of Pennsylvania Press
November 1, 2002
Buy it now from Amazon.com!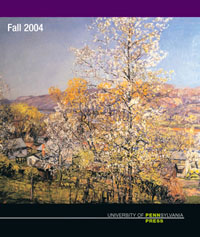 Gender, Genre, and Power in South Asian Expressive Traditions (South Asian Seminar Series)
Arjun Appadurai, Frank J. Korom, Margaret A. Mills
University of Pennsylvania Press
June 1, 1991
Buy it now from Amazon.com!
Courses
CAS RN 103 Religions of Asia
CAS RN 108 New Age Spirituality
CAS RN 213 Hinduism
CAS RN 243/AN 243 Shamans and Shamanism
RN 375/675 Culture, Society, amd Religion in South Asia
RN 387/687 Anthropology of Religion
RN 388/688 Oral Tradition as Verbal Art
RN 442/742 Approaches to Myth
RN 468/768 Symbol, Myth, and Rite
GRS RN796 Social Science Approaches to Religion