My Care My Call (MCMC)
If you have ever had a pressure sore, needed your wheelchair fixed, or couldn't find a doctor who understands your spinal cord injury, then you know that living with a spinal cord injury can mean dealing with problems. Sometimes it's hard to make decisions and work through these issues, but having effective tools and supports can make things a little easier. Finding the way that works best to try to improve a situation can help most people feel healthier and happier.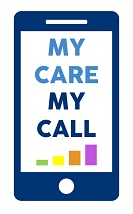 To address this need, New England Regional Spinal Cord Injury Center (NERSCIC) has just launched a NEW research project called My Care My Call (MCMC). The purpose of My Care My Call is to assist people who have been living with an SCI for at least one year with developing the skills, support, and tools to help manage their health as best as possible. NERSCIC wants to understand more about supporting those living with SCI to get what they need when trying to solve a problem with health, equipment, a primary care doctor, or any other health care problem they may be experiencing. Those enrolled in My Care My Call are involved for 6 months. Everyone receives a comprehensive Resource Guide that is organized to store, find, and use important information to help you address health and health care needs. It is built around the concepts of self-management and empowerment. This means that the Resource Guide could help people develop the skills and support needed to manage a spinal cord injury and their health, and in the end, to help participants live the best life they choose!

The Resource Guide could help you balance the many aspects of living with SCI and still manage your health needs. For example, trying to find time for personal care, work, volunteering, time with family and friends, and leisure and recreational activities- and still find time for things like medical appointments and equipment issues.

Thinking about how to handle problems that come up along the way is a very personal choice and depends on many factors, not to mention that things are always changing, so what worked a year ago may not work anymore. It can be overwhelming to consider all of the information available to find what is best for your particular situation! One of the great things about the MCMC Resource Guide is that it has some of the best information, reviewed and approved by people who understand about living with SCI.

One other exciting aspect of My Care My Call is that half of the study participants will receive extra support by phone from a Peer Health Coach. A MCMC Peer Health Coach is someone who has a spinal cord injury and has been trained to work with people in setting and reaching health-related goals. The Coach will have weekly, bi-weekly and then monthly phone contact with half of the enrolled study participants over the course of 6 months.

The Peer Health Coach is someone to talk with to help sort things out, or is just there to listen when necessary. Coaches are trained to give tips, ideas and resources to help with health or health care problems. Coaches can also help participants set goals that matter to them, provide guidance in meeting goals, and even assist in finding support if study participants decide they might need that type of help.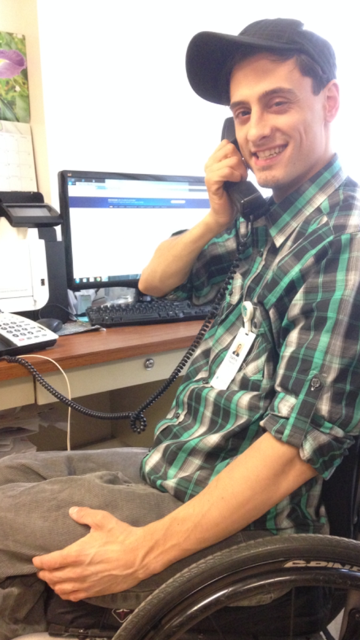 Most of all, if study participants have a Peer Health Coach, they get to choose what support they want for their health and health care needs. Coaches will not try to make any choices, but instead will help support people in making their own choices, and maybe help figure things out when there are many choices. Peer Health Coaches are not doctors, so they can't give advice about medical care, but they can share personal experiences that might be helpful when making healthcare decisions.  We believe that being involved in My Care My Call will help those participating along the path of living the life they choose!
If you are interested in participating or know someone who might benefit from My Care My Call, please contact Miriam Brody at 617-638-1978 or toll-free at 855-607-1804.