A Message from the Director
Dear Colleagues,
The African American Studies Program at Boston University would like to invite you to apply to be a part of a week-long summer workshop on African Americans in Massachusetts: From Slavery to Today, funded by the National Endowment for the Humanities. We welcome your interest in this exciting program!
African Americans in Massachusetts: From Slavery to Today will be offered twice in the summer of 2011: from June 20-24 and again from June 27-July 1. Each week-long workshop will begin on Monday morning and end on Friday evening. Each workshop will enroll a total of 40 NEH Summer Scholars.
Historical Background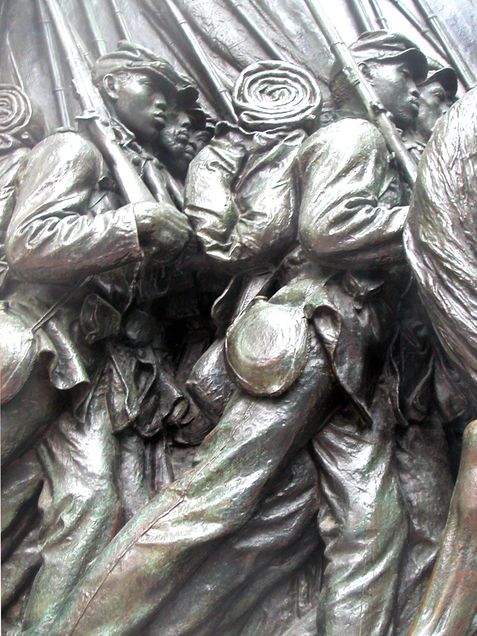 Massachusetts was among the first North American colonies to enter the African slave trade, and Africans formed a small but visible part of the New England population from the early seventeenth century forward. This continued through the eighteenth century, during which New England was an active participant in the transatlantic slave trade. Over the following century, a vibrant community of free blacks in Massachusetts spearheaded the abolitionist movement, advocating for racial equality, equal education, and a range of other rights of citizenship. After the Civil War and upon the ratification of the "Civil Rights Amendments" to the US Constitution in the 1860s, African Americans rooted their communities deeper into Boston's soil, and, toward the latter part of the nineteenth century, an African American educated elite emerged from these early institutions and provided crucial leadership. By the 1920s, while Harlem enjoyed a cultural and political renaissance as a result of African American migration from the Jim Crow South, many continued from Harlem to Boston, where they enlivened the city and the surrounding African American communities. Later in the twentieth century, Boston was once again at the forefront of African American history, as a center of the struggle for civil rights.
Boston University–the institution that educated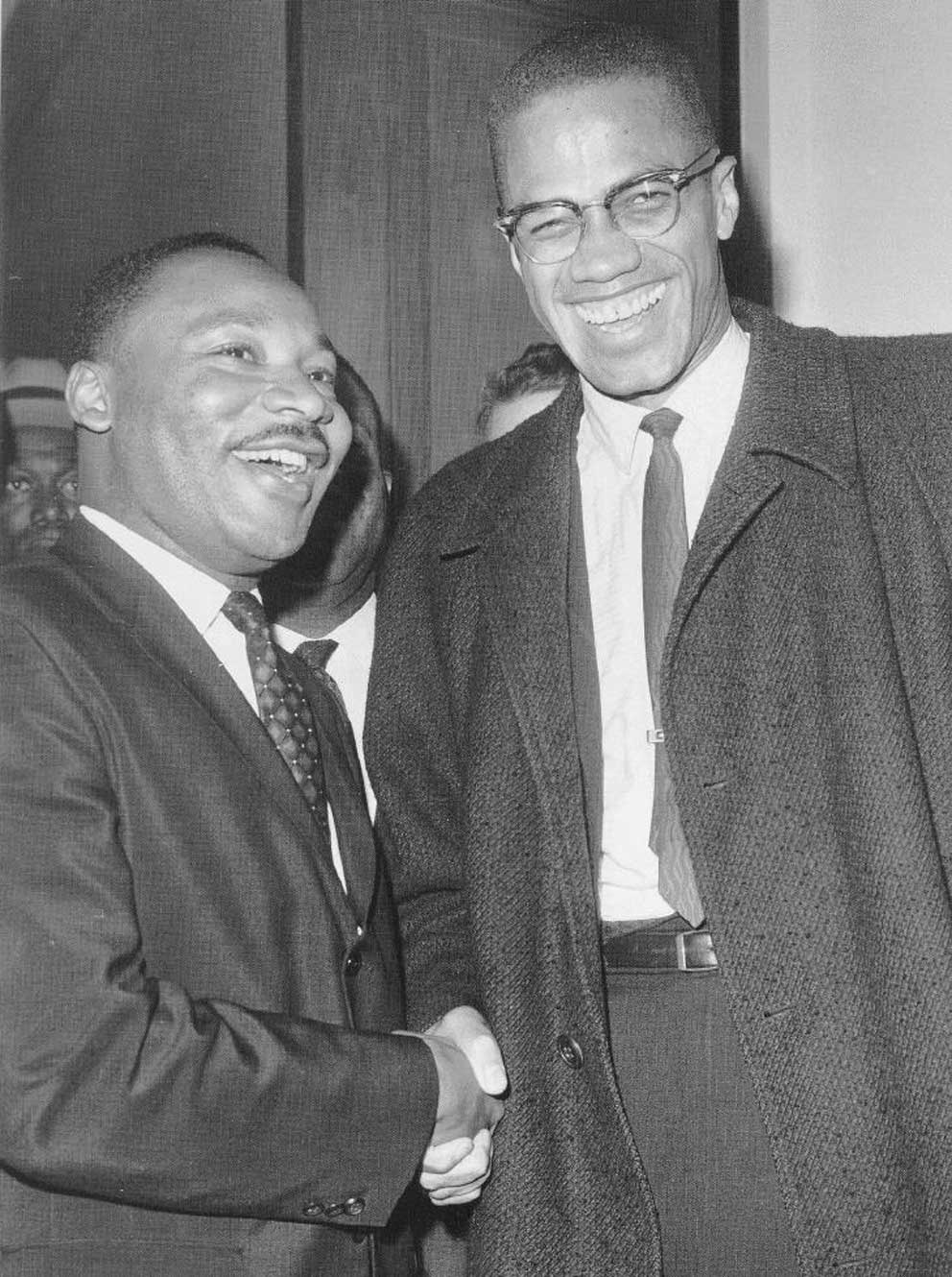 many of the key leaders of the Civil Rights Movement, including Martin Luther King, Jr. and Senator Edward Brooke–will serve as our campus for the week as we explore this rich history. From this base in the heart of Boston, we will visit a wide range of African American historical and cultural sites, including the African American Heritage Trail, Museum of African American History, Isaac Royall House & Slave Quarters, Orchard House, the Upper Housatonic Valley African American Heritage Trail, and the National Center for Afro-American Artists. At Boston University's Howard Gotlieb Archival Research Center, which houses the papers of a number of notable African American figures, scholars will have the opportunity to see and work with primary source documents.
Introductions
As the director of the program, I will be involved in the full week of the workshop, accompanying all lectures and providing guidance for our summer scholars. The idea for this workshop emerged after years of teaching African American history and taking students on tours around Boston to visit the places where Africans and their African American descendants lived, worked, established communities, and founded institutions from the 1600s to today. From this idea, we have put together a very full and exciting program that approaches these landmarks from an interdisciplinary perspective and that brings together scholars and community activists from across the country. I hope that you will take the time to look over our full workshop schedule to see what is in store over the course of the week!
Our diverse and prestigious faculty will enable a truly interdisciplinary approach, bringing historical documents, visual imagery, and literary texts to bear on this long history. Each day of the workshop will be built around a mix of scholarly presentations, field excursions, discussions, and time for participants to work with the project team on individual and group projects. The Boston University School of Education will provide an additional team of faculty who will guide teachers through pedagogical conversations and provide assistance as teachers work on sample lesson plans that will bring this rich history into their classrooms.
Application Process
We welcome applications from full-time and part-time classroom teachers and librarians in public, charter, independent, and religiously affiliated schools, as well as home-schooling parents from across the country. Other K-12 school personnel, including administrators, substitute teachers, and classroom professionals, are also eligible to participate, subject to available space. This kind of interdisciplinary conversation requires a diverse group of investigators, and we look forward to bringing together a diverse group of educators who can bring their own perspectives to bear on these issues.
All applications for the African Americans in Massachusetts workshop should be postmarked no later than March 1, 2011. You can find more information about the application process here.
Your Participation
Summer scholars will be expected to participate in the full five days of the workshop. Upon acceptance, you will receive an information packet that will include reading assignments to accompany the lectures, discussions, and site visits we will enjoy during the week. Because our schedule for the week will be so busy, we ask that all scholars complete these reading assignments before arriving in Boston. There will be built-in opportunities over the course of the week to discuss these readings and pedagogical methods for teaching this material in your classrooms. At the end of the workshop, all participants will be asked to submit two sample lesson plans that address topics covered during our time together.
All efforts will be made to support participants over the course of the workshop. Each participant will be invited to join a small group, which will be led by a faculty member and will meet regularly over the course of the week. These groups will provide important support networks for participants as they translate our experiences into curricula that can be implemented at home.
All participants will receive a $1,200 NEH Summer Scholar taxable stipend. Stipends will be paid at the end of each residential workshop session and are intended to partially cover transportation and accommodation expenses for the workshop. For those who are interested, the Boston University campus provides a number of support services that are available to workshop participants. We can provide dormitory-style accommodation to summer scholars at the low rate of $60/ night and breakfast and lunch most days of the workshop. All accommodation is fully equipped with wireless internet access and kitchen facilities, and the Boston University campus offers a world-class library system and accessible computer labs. Participants can choose to opt to purchase Boston University accommodation and meals with their Summer Scholar stipends. All efforts have been made by the workshop team to ensure the lowest possible costs for food, acommodation, and other services.
The summer workshop promises to be an exciting journey through the history of African Americans in Massachusetts, one that will take us from the earliest arrival of Africans in New England through to the twentieth century. For teachers, participation in the program offers a rare opportunity for insight into these issues from some of the leading scholars in the country, as well as professional development and training for translating this into the classroom. We hope that the program will be of interest to you and your colleagues, and we look forward to what you will bring to the table!
Sincerely,
Linda Heywood
Director of African American Studies
Professor of History
Boston University