To Do Today: Grab a Free 7-Eleven Slurpee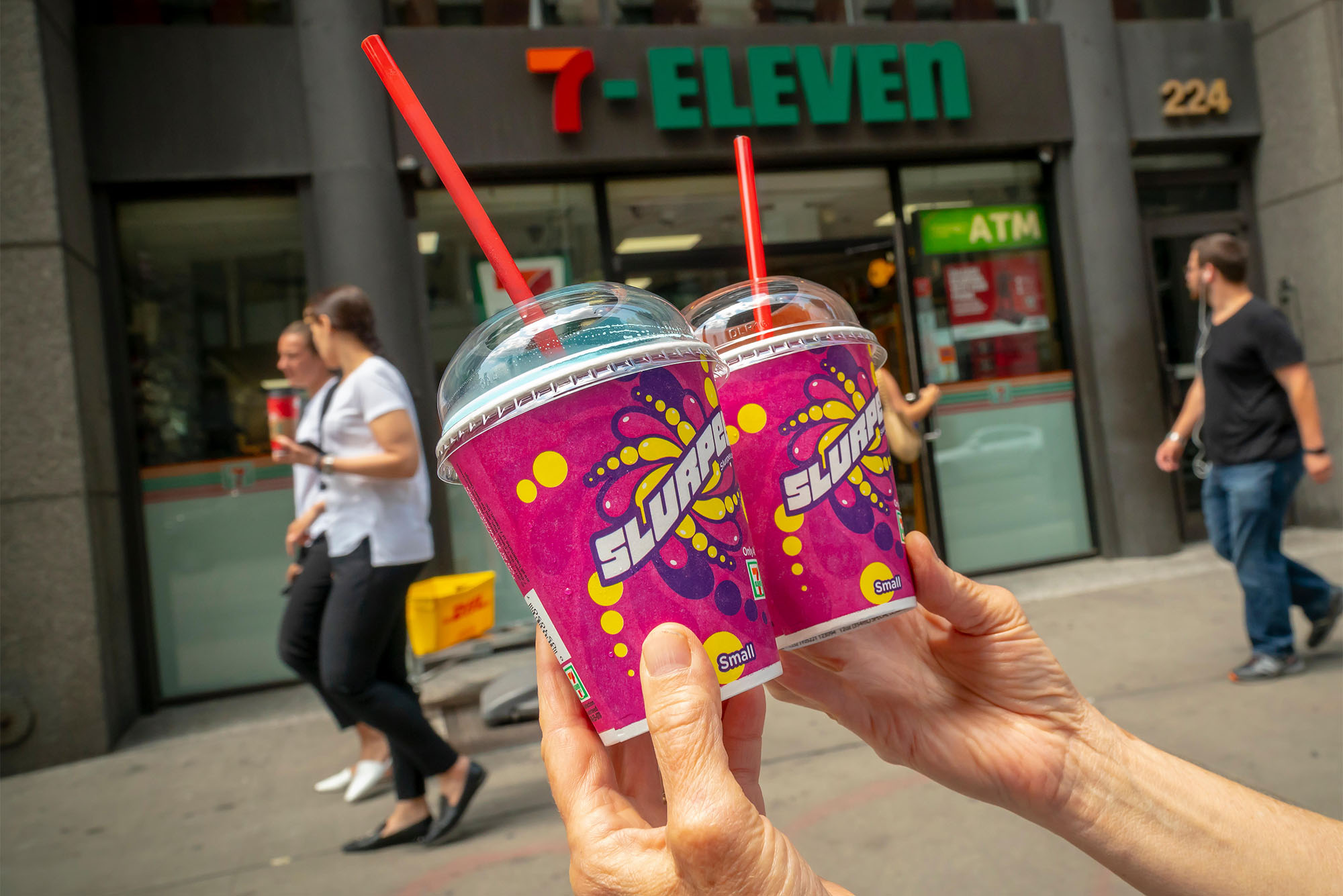 Things-To-Do
To Do Today: Grab a Free 7-Eleven Slurpee
Pick up a frozen drink in a variety of flavors in honor of retailer's 96th birthday
What?
When?
All day on Tuesday, July 11.
Where?
7-Eleven and Speedway convenience stores. If you're in East Campus, check out the Kenmore spot at 532 Commonwealth Ave., or at 117 Jersey St. in Fenway. In West Campus, the nearest locations are 1227 Commonwealth Ave. or 157 Brighton Ave. 
How much?
Free! One small drink per customer.
Why should I go?
Temps are supposed to be close to 90 today in Boston, so beat the heat and pick up a free small Slurpee in honor of Slurpee Day. 7-Eleven, the world's largest convenience retailer, celebrates its birthday every July 11 by giving its customers a free Slurpee. This year, customers can choose between limited edition flavors like Sprite Lymonade Legacy, Summertime Citrus, and Fanta Dragon Fruit Zero Sugar, or the usual favorites, including cherry, raspberry, and Mountain Dew.
Though now a 7-Eleven staple, Slurpees were discovered accidentally in a Dairy Queen. In the 1950s, Dairy Queen owner Omar Knedlik started storing his sodas in a freezer after his soda machine started malfunctioning. One day, he froze the sodas too long and they became sweet, slushy soda-smoothie hybrids. Luckily for Knedlik, customers loved Slurpees right off the bat. He created the first ICEE machine, and in 1965, 7-Eleven licensed the invention from him. 
7-Eleven now makes enough Slurpees to fill 12 Olympic-sized swimming pools per year—and you won't want to miss the chance to get a free cup for yourself.