CFA Alum Nominated for Tony Award for Best Sound Design on Into the Woods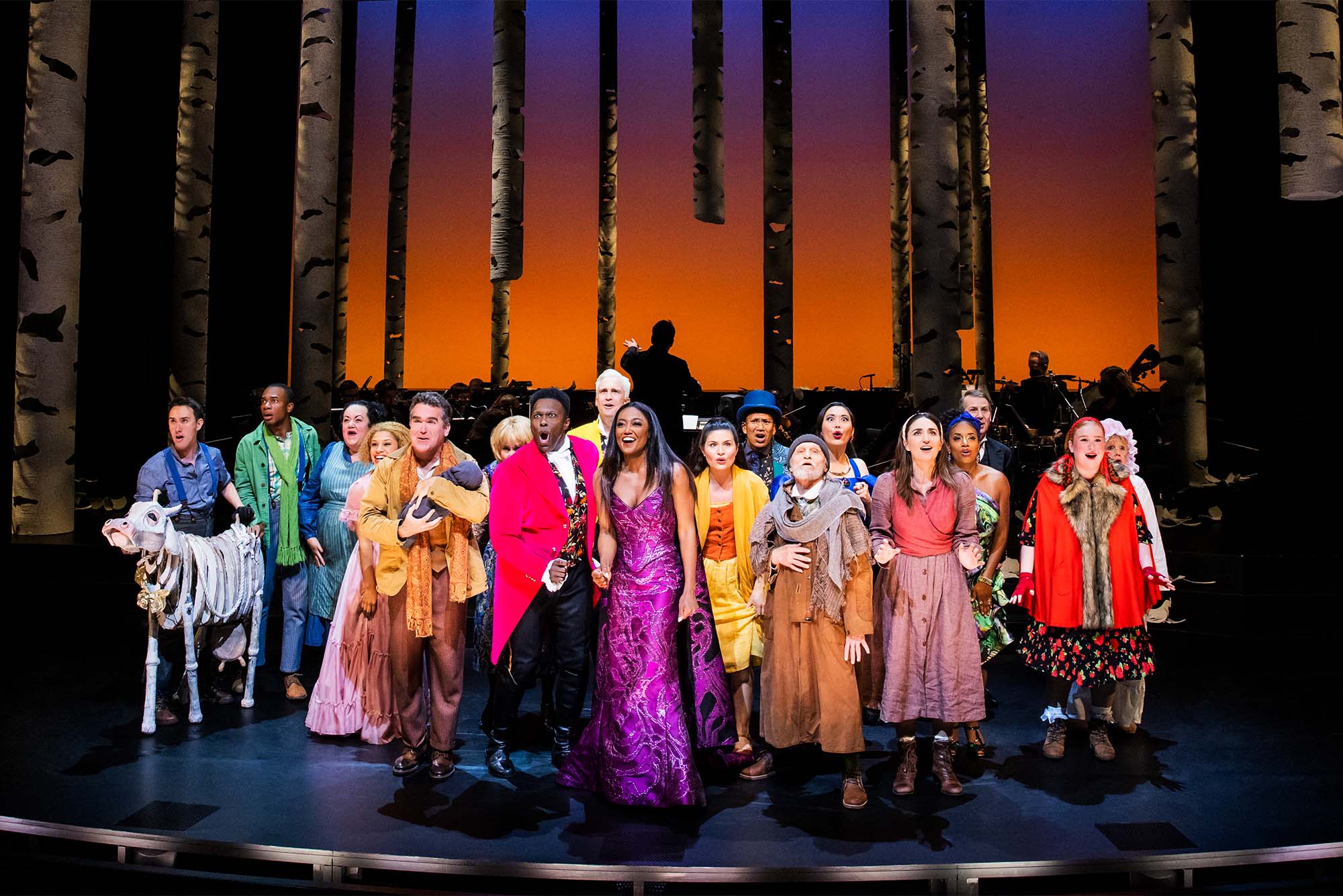 Alumni
CFA Alum Nominated for Tony Award for Best Sound Design on Into the Woods
Alex Neumann (CFA'09), a veteran of Broadway and off Broadway, calls sound design the "invisible medium" that audiences struggle to understand
Ask Alex Neumann to describe what it's like to design sound for a Broadway play or musical and he'll tell you that it's all about working in an invisible medium.
"Every other design field in theater is visual, and for scenic and costume design, somewhat tactile. On the other hand, sound cannot be touched," Neumann (CFA'09) says. "As sound designers, we learn to use visual and tactile language that acts metaphorically: light, dark, warm, brittle. With lighting, light, dark, warm—those are things that are quantifiable to some extent, but when it comes to sound, what do they even mean? Sound is like smell in some ways—there's very little to measure. It can be hard for some people to know how to discuss sound and how it can play into the work of the show."
Neumann has found a way to overcome these inherent challenges, to deliver audio landscapes as lush as any scenery, as textured as any costume, as aromatic as any scent.
A veteran of more than two dozen Broadway shows working as assistant or associate sound designer, Neumann got his big break last year. He landed a gig as lead designer (with colleague Scott Lehrer) for the Broadway revival of Stephen Sondheim's 1987 musical Into the Woods, a retelling of several Brothers Grimm fairy tales. The show, which originated off Broadway as part of City Center's Encores! Series before rapturous reviews and sold-out audiences led to a Broadway transfer, has earned six Tony Award nominations, including Best Sound Design of a Musical for Neumann and Lehrer. Winners will be announced this Sunday, June 11.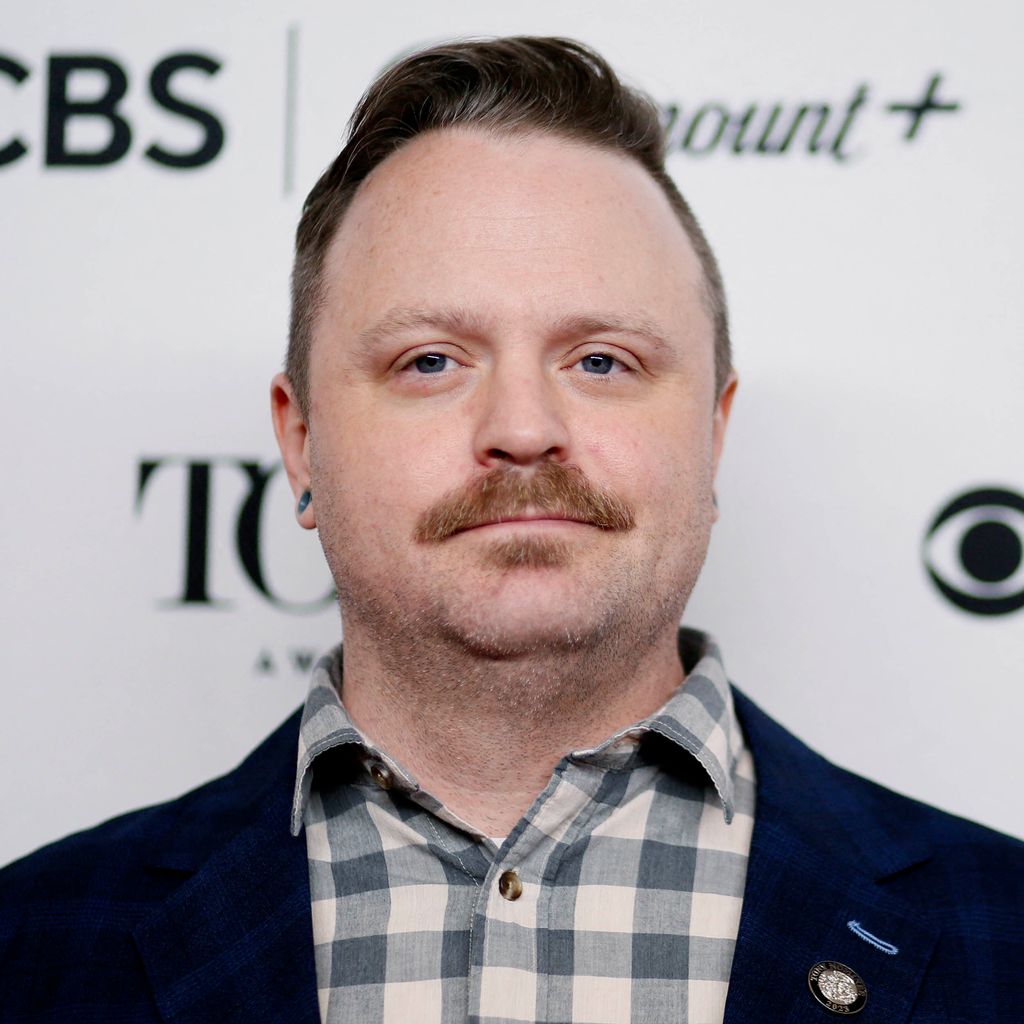 Neumann was in tech rehearsals for another Encores! Production when nominations were announced last month. He was exhausted and had turned his phone to airplane mode so he could relax during his commute into the city. When he checked his phone after arriving at the theater, he had dozens of messages.
"I immediately realized that something good must have happened," he says. He found a quiet place to process the news. "The nomination means a lot, especially what's behind it, what it means—the understanding that your work made a difference to enough people that they all agreed it was worth recognition."
A background in music
Growing up in Nashua, N.H., Neumann says, music was a second language. "I was singing by the time I could talk and started playing violin around the age of six and switched to viola around 14." By high school, he was placing in All-State competitions in both viola and voice and assumed he'd pursue a performing career. But after enrolling at SUNY Potsdam's Crane School of Music, where he was studying viola, his focus began to shift when he got a work study job helping to record student concerts and recitals. He also joined the school's radio station, where he quickly became general manager.
"I was finding, as I got further into my music degree, that while I enjoyed working with groups of people in ensembles and orchestras, the hours alone in the practice room were breaking my spirit," he says. "It felt natural to gravitate towards environments where I was working more with groups—the radio station, concerts, theater."
By the end of college he had changed his degree from music performance to music, he says, so that "I could focus a little more on my extracurricular projects."
That background in music has proven to be invaluable to Neumann in his career as a sound designer, especially designing sound for musicals. "I can speak with the music director, the composer, the orchestrator, the arranger, and be able to talk in specifics."
For example, he says, if there's an issue getting an actor heard in a particular moment of a song, the answer might not be "Let's just turn them up there," which might not make musical or dramaturgical sense. "I can sit down and look through the score with the music department and say, 'Oh hey, the bassoon has this parallel melody right in the baritone's solo range. Could we drop that an octave?" Similarly, in situations where he's not delivering music in a way the music director or composer wants, they're able to give him specific notes about things he needs to do. "Being able to speak the same language makes it more collaborative."
After graduating from SUNY, Neumann spent time working in recording, but he realized that meant a lot of time in a room by himself. He recalled how much he'd enjoyed working in theater and decided to pursue an MFA. He had phone interviews with the heads of several sound design programs, but none of them felt quite right, in part because they were heavily structured.
"I knew that I operated a little better in situations where I could have more of a degree of self-guided study," Neumann says. When he interviewed with Ben Emerson (CFA'95), head of the School of Theatre's sound design program at the time, Emerson assured him the curriculum was largely self-structured. Neumann was sold.
CFA not only provided the nuts-and-bolts training he needed, he says, but offered a chance to work with veteran sound designers who were visiting Boston to work on shows the Huntington Theatre Company was doing. "Some of the most important relationships that helped kick-start my career came from that work assisting people like John Gromada, Drew Levy (CFA'03,'04), Tony-nominated for Oklahoma! Tony Smolenski, and Walter Trabach (CFA'02), Tony-nominated for SpongeBob SquarePants. Those were the people who helped me take the skills I learned in school and refine them into the methodologies used in the professional theater world."
Since working on his first Broadway show (Geoffrey Naufft's Next Fall) in 2010, Neumann has moved effortlessly between musicals and non-musicals. His favorite project to date, he says, has been Into the Woods, followed by the 2015-2016 revival of Fiddler on the Roof. He also has a day job working as an applications engineer for a captioning app for theater, which has allowed him to step away from working as an associate designer and design more of his own shows. It has also given him greater freedom in choosing which projects he works on.
Neumann says there are a lot of misperceptions people have about what sound designers actually do. "Sometimes you'll hear people say that sound designers just 'make it louder.' That phrase infuriates me because it belies the fact that there are many ways of sound-designing a show, and different designers bring different aesthetics and different approaches to each type of show." The job, he says, encompasses many roles.
In the days leading up to Sunday's Tony Awards, Neumann says, he's trying not to think too much about the nomination. But he admits he's started to pull together some bullet points should he get to deliver an acceptance speech. "I can seem pretty wooden if I'm reading off a script, so I think I'd need to sort of riff in the moment off my bullet points and hope I don't accidentally pepper in too many swear words."
Those bullet points may well come in handy: earlier this week, Neumann and Lehrer won the respected Drama Desk Award, given by New York theater critics and writers and often seen as a precursor to who will win the Tony, for their work on Into the Woods.
The 76th annual Tony Awards ceremony will be broadcast live on CBS on Sunday, June 11, starting at 8 pm EDT. The show will also stream live and on-demand on Paramount +.