Would Biden's Student Loan Forgiveness Plan Survive a Court Challenge?
A visiting faculty professor at BU LAW is skeptical the White House's argument is valid, even if the intentions are good
Student Loans
Would Biden's Debt Forgiveness Plan Survive a Court Challenge?
A BU School of Law visiting professor is skeptical that the White House's argument is valid, even if the intentions are good
When President Biden announced last week that the federal government would cancel billions of dollars in student loan debt, Jed Shugerman says he was not surprised—the news had been anticipated for months. But what did surprise the Boston University School of Law visiting professor is the legal argument Biden's administration used to justify its action.
In a memorandum explaining the decision, the White House cited the HEROES Act, which was passed in 2003 in reaction to the 9/11 attacks. The memo argued the HEROES (Higher Education Relief Opportunities for Students) Act gives the education secretary authorization to grant students relief from loan requirements during specific times of crisis, such as wartime or national emergencies. "In present circumstances, this authority could be used to effectuate a program of categorical debt cancellation directed at addressing the financial harms caused by the COVID-19 pandemic," the memo says.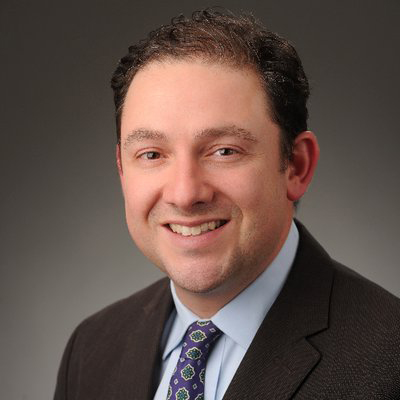 That, Shugerman says, is (to borrow a Bidenism) malarkey. There were better arguments to use, he says, and he is skeptical the action would stand up in court if a legal challenge were to be filed. Shugerman, who is a Fordham University professor of law, will teach tort law and administrative law in the presidency at LAW. He also says that while he supported some form of student debt relief, he did not support the use of executive powers by the president to achieve it.
BU Today spoke about the issue and the debate with Shugerman, who has written extensively about the use of executive powers by presidents. Under Biden's proposal, the federal government would forgive up to $20,000 per borrower, if the borrower earns less than $125,000 a year or lives in a household where total earnings are less than $250,000 annually. And although current college students are eligible for debt relief under the proposal, the amount would be capped if they are still being claimed as a dependent. (In order to qualify for the $20,000 forgiveness, borrowers must have received a Pell Grant in college and meet certain other requirements.)
The OLC memo on Biden's order cancelling student debt is weak. The rationale is COVID emergency, but it does not even mention Roberts Court rulings against eviction moratorium & vaccine mandate.

I don't see this order surviving a legal challenge.https://t.co/ePFtkIVJ4M

— Jed Shugerman 🇺🇦 (@jedshug) August 24, 2022
Jed Shugerman is a professor at Fordham University Law School and a visiting professor at BU School of Law. He received his BA, JD, and PhD (history) from Yale. His book, The People's Courts (Harvard University Press, 2012), traces the rise of judicial elections, judicial review, and the influence of money and parties in American courts. It is based on his dissertation, which won the 2009 Cromwell Prize from the American Society for Legal History.