Getting to Know Your Neighborhood: Beacon Hill
A step into Boston's past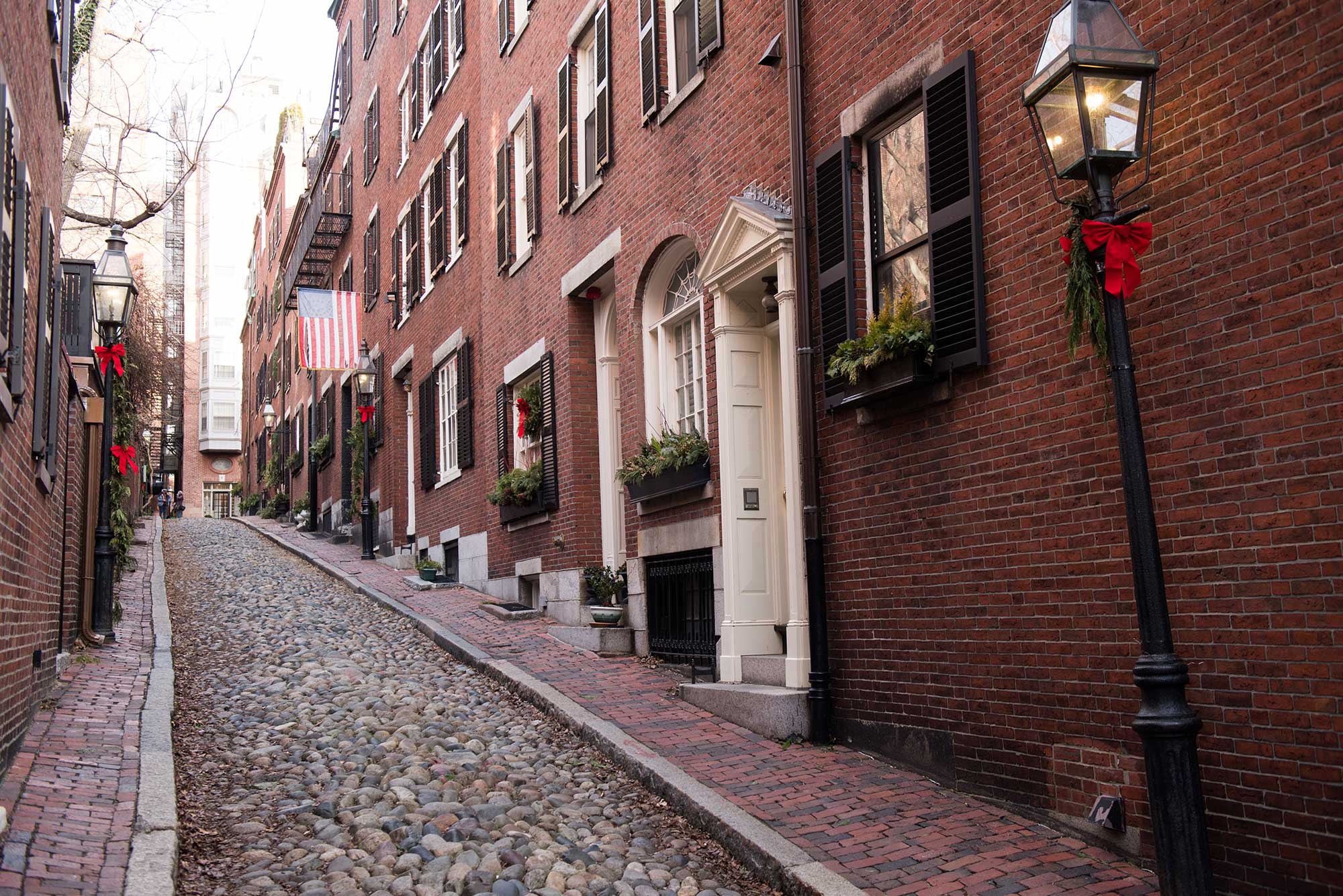 Things-to-do
Getting to Know Your Neighborhood: Beacon Hill
A step into Boston's past
Beacon Hill, situated just north of Boston Common, is one of the city's oldest—and most beautiful—neighborhoods. A stroll down any of the narrow gaslit streets will take you past bow-fronted, Federal-style brick row houses that recall the eras when architect Charles Bulfinch, author Louisa May Alcott, and Supreme Court Justice Oliver Wendell Holmes, Jr., lived here. More recent residents have included poets Robert Frost (Hon.'61) and Sylvia Plath, former US Senator and Secretary of State John Kerry (Hon.'05), and actor Uma Thurman.
The area, once owned by William Blaxton, the first European to settle Boston, was known as Tri-mount, or Tremont, because of its three peaks. It was later sold to the Puritans. The peaks were shorn off in the early 1800s so the area around them could be turned into buildable land. The neighborhood got its current name from the hill that was topped by a beacon, which once alerted Bostonians to danger.
During the 19th century, Beacon Hill was home to both the richest and the poorest Boston residents. On the south side lived some of the Hub's most patrician families, the so-called Boston Brahmins, and the less prosperous north slope was home to many African Americans, a center for Black and white abolitionists, and an important station on the Underground Railroad.
Today, Beacon Hill is one of the city's most exclusive residential neighborhoods. Pricey boutiques and antique stores line Charles Street. But the neighborhood also offers some affordable (or free) pleasures. Below, we've put together a list of places you won't want to miss.
Boston Common is the oldest public park in the country. It began as 44 acres held in common by Puritan colonists as grazing land for their livestock. Today, this 50-acre green oasis is the site of many cultural events. During the summer months, there's an old-fashioned carousel (rides are $4 for three minutes), and visitors can cool off by dipping their feet in the adjacent Frog Pond, which in winter is transformed into a popular ice-skating rink.
The 2.5-mile Freedom Trail begins at the Common and leads visitors to 16 historic sites, among them King's Chapel, Faneuil Hall, and the Bunker Hill Monument. The trail, marked with a wide red painted line, winds through several neighborhoods, including the North End, the waterfront, and Charlestown. You can take a self-guided tour using a downloadable map or smartphone app. Guided Freedom Trail tours meet in front of the Visitor Information Center on the Common. Find more information about tour options, times, and cost here.
Founded in 1807, the Boston Athenaeum boasts approximately 600,000 volumes; its holdings include vast collections in subjects such as Boston, Massachusetts, and New England history as well as English and American literature. The Athenaeum is furnished with oriental rugs, oil paintings, sculptures, and fresh flower arrangements, making you feel as if you've stepped into someone's stately home. The building's large Palladian windows overlook the Granary Burying Ground, where some of Boston's most prominent early citizens are buried. The Athenaeum is a members-only library, but the public is allowed on the first floor and can take guided art and architecture tours (find dates and times here). The number of people in a tour group is limited, so it's best to book early. For reservations, call 617-720-7612. The library also offers film screenings, poetry readings, lectures, and musical performances, which are open to the public. The Athenaeum is currently under construction, so events will be virtual until November when the work is completed. And if you're looking for a quiet place away from campus to study, the Athenaeum offers day passes for $40.
If you've got a craving for fresh, tasty sushi, or even a seafood or chicken entrée, Zen has plenty of mouthwatering options, from cold and hot appetizers to makimono, rice bowls, and noodle dishes. If the possibilities overwhelm you, order something from the chef's special creations list, like the "volcano" maki, filled with spicy tuna and topped with scallops, crabmeat, and enoki. There's a patio for outdoor dining during warm weather months.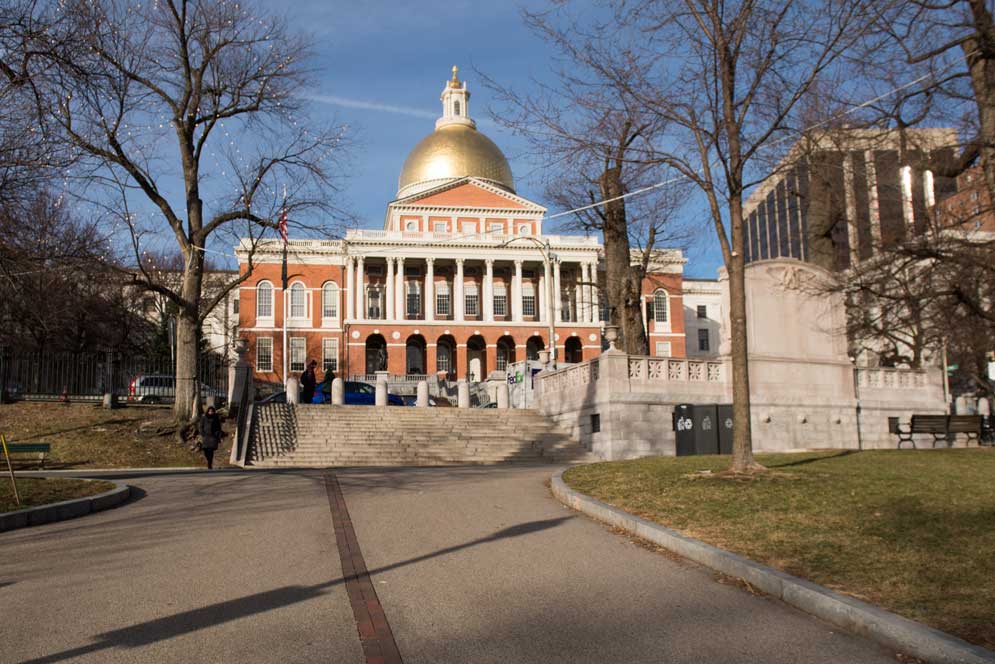 The Massachusetts State House sits at the top of Beacon Hill, on land that was once John Hancock's cow pasture. The main wing, designed by architect Charles Bulfinch and completed in 1798, is topped by a dome gilded in 23-karat gold and adorned with a wooden pine cone, recalling the influential role that the timber industry played in 18th-century Massachusetts. The dome was originally made of wood shingles, but was subsequently gilded in copper by Paul Revere; the gold was added later to help prevent leaks. During World War II, the dome was painted a dark color so it wouldn't reflect light during blackouts. The building is home to the state legislature and the Massachusetts governor's office. Free 45-minute tours are offered weekdays from 10 am to 3:30 pm. Virtual tours are also available. In the House of Representatives chambers, visitors can see a large wooden codfish called the Sacred Cod—a testament to the crucial role the fishing industry has played in the Massachusetts economy. To book a tour, call 617-727-3676.
Cheers
84 Beacon St.
This is the bar that inspired the long-running NBC hit comedy series of the same name. In the early 1980s, producers selected this neighborhood bar, called the Bull & Finch Pub, as the inspiration for the show, which starred Ted Danson. (The exterior is shown in the opening of each episode.) Founded in 1969 as a neighborhood watering hole, it became a destination for tourists and the show's fans. Menu items are named for various characters from the series—those finishing the giant Norm Burger get their name on a virtual hall of fame wall. The pub sells sweatshirts, T-shirts, glassware, caps, and bottle openers with the bar logo. Open daily from 11 am to 10 pm.
This pub, sitting in the shadow of the State House, was built in 1899 as a luxury hotel, featuring a rooftop garden and Boston's first "passenger lift." The hotel later became a men-only club favored by many of the city's most prominent politicians and lobbyists. Rumor has it that President John F. Kennedy wrote his speeches by the fireplace while a Massachusetts US congressman, from 1947 to 1953. Serving burgers, sandwiches, pizzas, salads, and soups, as well as less traditional pub food, 21st Amendment is still popular with politicos, lobbyists, and local media, but it also attracts tourists and Beacon Hill residents. The pub's name is a nod to the constitutional amendment that repealed Prohibition.
Just as its name suggests, this open-air (weather permitting) restaurant, launched in 2012, offers a variety of tips and taps. Tips range from turkey in a sage-peppercorn marinade to beef tenderloin in bourbon barbecue marinade—and there are 36 drafts on tap. Where the menu truly shines, however, is in its wild game, like braised wild boar. You can find the wild game specials on its Facebook page. Past specials: antelope with watermelon mint salsa and venison filet with cauliflower au gratin, chanterelle mushrooms, charred cipollini onions, and braised spinach.
Flour Bakery + Cafe first opened in Boston's South End in 2009 and now has nine locations in Boston and Cambridge. The brainchild of chef and James Beard Award winner Joanne Chang, the bakery is famous for its delicious and inventive pastries, including a delicious sour cream coffee cake, vegan vanilla berry muffins, and parmesan chive scones. Flour also serves up a delicious array of sandwiches, salads, and other entrees, including a miso tofu noodle bowl with bok choy and glass noodles and a smoked salmon and baby kale bowl with fingerling potatoes and champagne-dill vinaigrette.
Opened in 2015, this charming upscale French restaurant replaced Pierrot Bistrot Francais. Award-winning French chef Jacky Robert (the chef behind Petit Robert Bistro) has partnered with Stanislava Sosnitsky to serve up pan-seared foie gras, coq au vin, duck Magret à l'orange, and daily specials like tripe, kidneys, and brains. There is an extensive (and expensive) wine list, as well as a two-tiered dessert cart with irresistible macarons, strawberry baked Alaska, chocolate mousse, and a selection of French cheeses.
This popular chain, which boasts 40 locations in New York City (and two in London), has finally made its way to Boston. Issam Freiha and Vinay Menda founded Blank Street in the summer of 2020 in an effort to offer high-quality coffee without the high prices. They began by selling their coffee from battery-powered carts. Today, many of its locations have limited or no seating to promote efficiency and fast service. In addition to hot and cold espresso drinks and teas, Blank Street's menu includes yummy breakfast tacos and baked goods. The company plans to open three more locations in the coming months on Boylston Street, Charles Street, and South Boston.
This eatery has you covered for breakfast, lunch, and those moments your sweet tooth is insatiable. Standouts include the avocado toast (with a welcome addition of feta cheese) and a pear and gouda grilled cheese sandwich, served on sourdough bread. Desserts include sundaes, parfaits, brownies, and cookies. Store owner Jennifer Gallagher describes the food as "fresh, local, and fast." Who could ask for more?
This Beacon Hill institution (it opened in 1937) is known mainly for its affordable breakfasts, but is also a popular brunch, lunch, and dinner destination. For breakfast, enjoy the cinnamon french toast served with strawberries, bananas, coffee Nutella sauce, and whipped cream. For dinner, try the popular pan-roasted teriyaki-glazed salmon or the roasted buddha bowl with cauliflower, avocado, and chickpeas.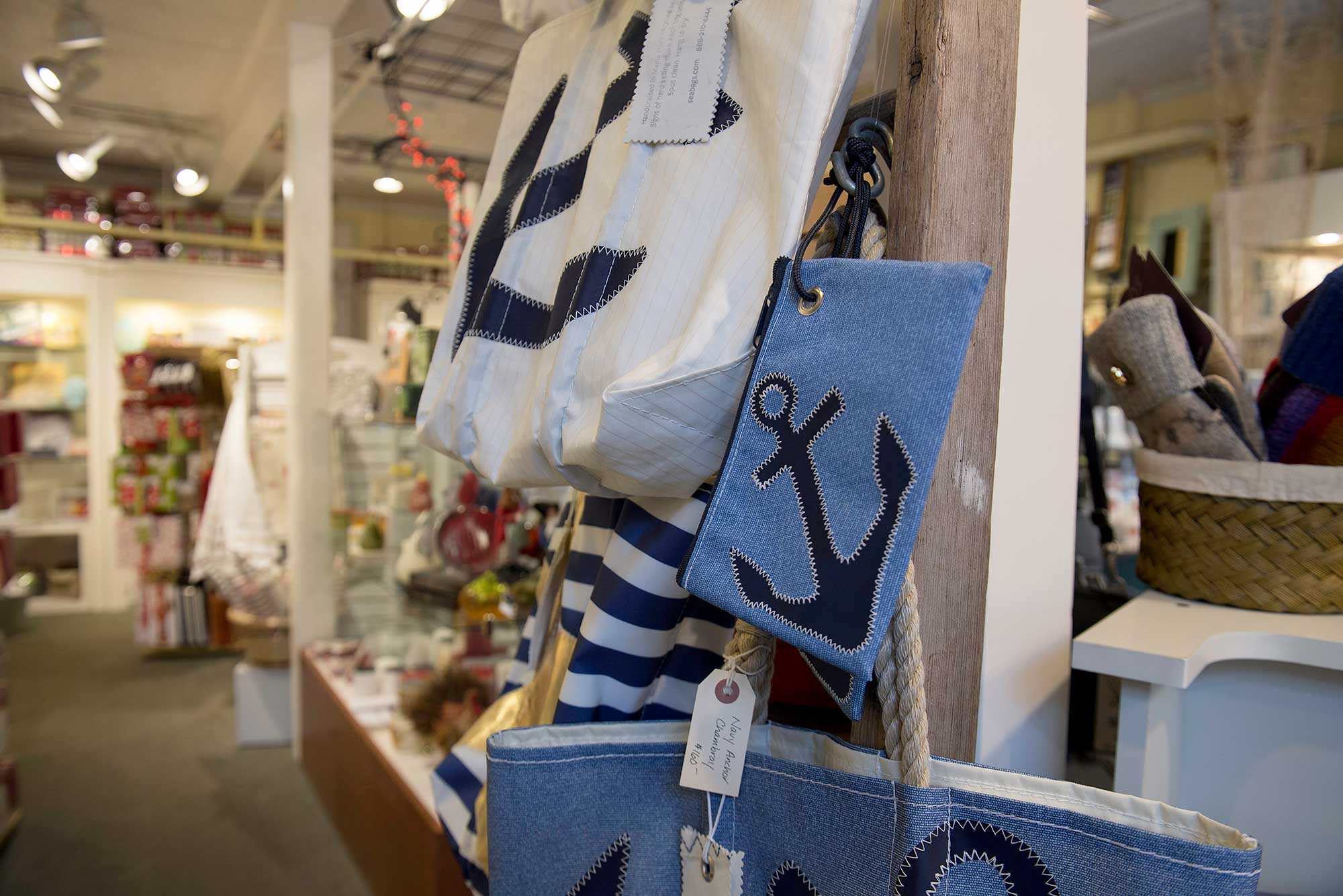 This sunny gift shop offers housewarming gifts, collectibles, and knickknacks to spruce up any mantel. Many items have a Boston theme, such as Robert McCloskey's classic children's book Make Way for Ducklings and related merchandise. Blackstone's also hosts book signings and other special events.
This Tuscan eatery will make you feel like you're dining in Florence. The menu includes such traditional fare as vitella alla Milanese (sautéed breaded veal scaloppine) and scottadito di agnello (rack of lamb), as well as handmade pastas, local and imported cheeses, and homemade sausages. It's a bit on the pricey side, but worth the splurge. The wine list has more than 100 wines from Tuscany alone. The friendly staff makes everyone feel like a member of the family. The restaurant also has limited outdoor seating (reservations only).
Looking for cutting-edge women's apparel you won't find anywhere else in Boston? This spot specializes in apparel, with a focus on emerging brands from global designers. You'll find stylish boots and shoes, cropped jersey jackets, blazers, strapless dresses, and accessories from around the world: belts from Argentina, bags from Paris, footwear from Germany. The store also has a small selection of unique jewelry. Be sure to check out Thieves Next Door at 53 Charles St. for home, jewelry, and lifestyle gifts.
Satisfy your sweet tooth with Tatte's selection of pastries, cakes, and intricate artisanal fruit and nut tarts. Self-trained Israeli pastry chef and owner Tzurit Or started the business in 2007 in her kitchen and sold baked goods at farmers markets before opening her first brick-and-mortar store in Brookline and then expanding to Cambridge and Boston. (There are now 21 locations in the Boston area). This location, in the heart of Beacon Hill, has a wonderful breakfast menu—poached eggs, breakfast sandwiches, and more exotic fare like shakshuka (a traditional North African dish with bell peppers and tomatoes, topped with poached eggs and feta cheese)—and sandwiches like lamb kebab, prosciutto and fig, and roasted cauliflower for lunch. Among the pastry standouts are the lemon and basil pavlova and the tiramisu cup.
Matsu
76 Charles St.
Shopping at this boutique is like traveling the world, but without all the hassle. You'll find dinnerware, linens, and figurines from France, Italy, and Japan, clothing and accessories from Paris, and a line of candles made in the United States. Co-owner Dava Muramatsu sells items from her jewelry line, Nymph Jewels, as well.
Kured
83 Charles St.
Founded by Boston College graduates Gilli Rozynek and Morgan Biles, Kured is a restaurant dedicated solely to charcuterie boards. Often described as a "Sweetgreen for charcuterie," customers can build their own boards, boxes, or cups from a variety of meats and cheeses, including rosé salami, aged prosciutto, artisan brie, and smoked gouda. Choose to top it off with custom sides like sesame crackers, fig jam, and clover honey. Visit the store to design your platter in real time, or order online for pickup or delivery.
This sweet shop is a chocolate lover's paradise. Owner Paula Barth imports the best artisan chocolates from all over New England and around the world, so each truffle is a handcrafted, melt-in-your-mouth delight. Look for classic confections like chocolate-covered cherries, as well as more exotic sweets, such as the caramel sushi (caramel and marshmallow swirled together and dipped in dark chocolate) and ganache-stuffed figs. Seasonal confections for holidays, including Christmas, Valentine's Day, and Easter, are also available.
This trendy women's apparel boutique offers a number of up-and-coming—and pricey—brands like Generation Love and Misa, along with more established lines like Rails and 525 America. The store also carries handbags, jewelry, shoes, as well as children's clothing and gifts, candles, cards, and other items for the home and bath.
This women-run lifestyle boutique offers apparel, home goods, jewelry, and handbags, most imported from Europe. You'll also find an assortment of items made by local artists. Owner Millicent Cutler has an eye for sleek, eye-catching design and frequently features new designers from the United States and Europe, as well as one-of-a-kind pieces from Boston-based artist Ashley Eisenman and jewelry designer Rolly Robinson.
This swanky lounge, located inside the luxurious Liberty Hotel, was once the Charles Street Jail, erected in 1851. Over the years, the jail housed many famous former inmates, including Malcolm X, John White Webster, and anarchists Nicola Sacco and Bartolomeo Vanzetti, who were controversially sentenced to death in 1921 after being charged with first-degree murder. Remnants of the jail can still be seen, including the original bluestone floors, brick cell walls, and cell bars. Alibi offers a full-service food menu until 9:30 pm (9 pm on Sunday), then strictly cocktails for those 21-plus until closing. Many of the boutique cocktails play off Alibi's jailhouse legacy, sporting names like Crime of Passion, Prison Break, Early Release, and Spicy Inmate. The interior is decorated with celebrity mugshots, and there's an outdoor patio available for eating and drinking during warm weather months. Alibi also hosts live DJs Thursday through Saturday.
To see what a Beacon Hill home looked like in the 19th century, a visit to the Nichols House Museum is in order. Constructed in 1804, it is one of the earliest buildings on Beacon Hill. The residence was designed by Massachusetts State House architect Charles Bulfinch, noted architect and designer of many other Beacon Hill mansions, as well as the Massachusetts State House and portions of the US Capitol. The museum offers 45-minute tours Tuesday through Sunday, at 10 am, 11 am, and noon.
In the decades before the Civil War, the largest population of African Americans in Boston lived on Beacon Hill's north slope. The Museum of African American History (MAAH) commemorates the men and women who fought for the abolition of slavery, while establishing schools, churches, and businesses on the hill. It is New England's largest museum dedicated to preserving the contributions of the region's African Americans. In 1783, Massachusetts banned slavery, and the free Black population continued to spread throughout the city. The MAAH is in the Abiel Smith School, the nation's first building constructed specifically to house a Black public school, and also operates the adjacent African Meeting House, the country's oldest surviving Black church built by African Americans. The Black Heritage Trail walking tour is led by US Park Service rangers and takes visitors to 10 sites on Beacon Hill, starting with the 54th Massachusetts Volunteer Infantry Regiment Memorial in front of the State House, which honors one of the first official Black army units in the United States during the Civil War. Tickets are $12 for adults, $10 for seniors, $6 for students and teachers (valid ID required), and free for children under 12. The Black Heritage Trail tour is free, but reservations are required.
This florist, on the corner of West Cedar and Pinckney Streets, has displays of garden ornaments and fresh flowers that change weekly, and its rustic aesthetic is comfortably at home among Beacon Hill's cobblestone streets. The building dates back to 1807 and was originally a butcher shop. Today, it retains all of the original interior elements, including a meat refrigerator that's now a cooler for flowers, many locally sourced. The shop is renowned for its floral arrangements and also sells houseplants and pots, as well as urban garden design by a team of experienced landscape designers. You can find just the right gift for any gardener or interior design enthusiast, but you'll want to pick up a bouquet for yourself, as well.
Tucked away off the beaten path of Charles Street, 75 Chestnut offers upscale pub fare and seafood. The interior is a comfortable but stately mélange of mahogany and low lamps, with a fully stocked bar and a midsize dining area. It's not cheap, but this is where to go for the most authentic New England cooking—try the classic clam chowder, the Nantucket seafood stew, with shrimp, scallops, mussels, salmon, and swordfish, or the lobster gnocchi, with Maine lobster, tricolor gnocchi, tomato basil sauce, and baby spinach.
This historic square, with its gas street lamps and cobblestone streets, is actually a small private park surrounded by the most elegant townhouses in Boston. Look for 19 Louisburg Square, once an Episcopal convent, now home to former Secretary of State John Kerry (Hon.'05), and 10 Louisburg Square, where author Louisa May Alcott lived until her death from mercury poisoning in 1888.
In the 1920s, the Beacon Hill Civic Association encouraged the greening of the neighborhood, and residents began to transform their service yards into gardens. Once a year, on the third Thursday in May, visitors can tour several of these hidden gardens. Visit the Beacon Hill Garden Club for more details.
Getting there: Take an MBTA Green Line trolley inbound to Park Street and walk through the Boston Common toward the State House, or take the Red Line to the Charles/MGH stop.

Click on the points in the map above for more information on the places listed in our guide to Beacon Hill.
This Series
Also in
April 5, 2023

March 30, 2023

March 23, 2023