How Technology Has Transformed Social and Behavioral Research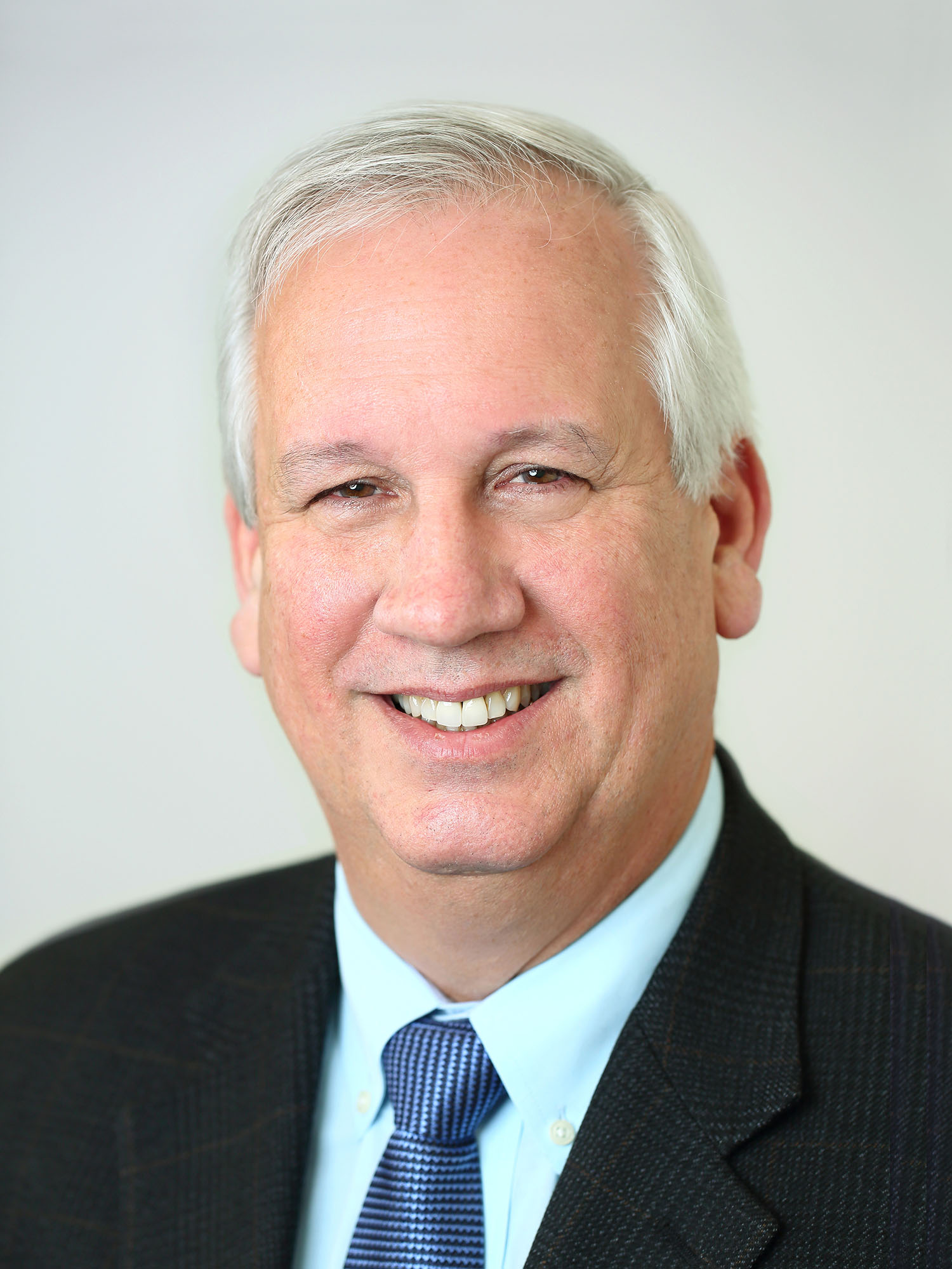 Social Sciences
How Technology Has Transformed Social and Behavioral Research
NIH behavioral science director Bill Riley, on the eve of his retirement, reflects on mental health, the pandemic, and the role of digital research and healthcare technologies
How is the National Institutes of Health (NIH) leveraging behavioral, psychological, and social sciences research to improve public health?
At 3:30 pm on Wednesday, December 8, Bill Riley, director of the NIH Office of Behavioral and Social Sciences Research (OBSSR), will answer this question broadly and discuss three research areas of special importance as they pertain to public health in the United States: COVID-19, structural racism, and firearms violence prevention.
Riley will talk about how these public health crises have shaped the NIH's support and funding for new research during a virtual event hosted by BU's Office of Research.
Ahead of the event, The Brink spoke to Riley, a career-long psychologist with a particular interest in how emerging technology impacts behavioral assessment and intervention. Among Riley's more than 130 studies published in peer-reviewed journals, for instance, is a 2004 paper on the first-ever application of text messaging for smoking cessation. He is set to retire at the end of 2021.
Here's what Riley had to say about the impact of the pandemic on mental health, how technology is advancing behavioral science and healthcare, and how drastically this field of research has changed since the start of his career.
The Brink:
What effect has the pandemic had on the direction of OBSSR-funded research?
Bill Riley: OBSSR has and will continue to cofund behavioral and social sciences research consistent with our strategic plan, but we also shifted priorities rapidly in response to the pandemic. Approximately 10 percent of OBSSR's cofunding in FY20 and FY21 has supported COVID-19-related research, including urgent supplements in response to an NIH Notice of Special Interest (NOSI) released in the first month of the pandemic. The COVID-19 research cofunded by OBSSR has covered a range of research questions, including transmission rates and adherence to various mitigation strategies, the social and economic impacts of these various mitigation strategies, the downstream health effects of these impacts, testing uptake, and vaccine hesitancy.
The Brink:
Mental health issues, such as anxiety and depression, are at historic levels in the United States right now. How is this influencing mental health research and clinical practice?
Bill Riley: The pandemic impacted mental health and its treatment in many ways, but a silver lining of these impacts has been the focus on telehealth research for mental health and substance abuse services. The pandemic required greater regulatory flexibility for telehealth services, and the result has been many innovations in how mental health and substance abuse services are delivered. An NIH initiative to address the social, behavioral, and economic impacts of COVID-19 has funded a number of interesting digital health grants. The combination of the necessity for telehealth services, and innovative research on telehealth services delivery, will likely transform how mental health and substance abuse services are delivered.
The Brink:
How are advances in science and technology enhancing researchers' ability to detect links between our brains, our behavior, and our environment?
Bill Riley: The NIH BRAIN Initiative has accelerated our ability to characterize in real time how the brain processes information and regulates behavior. In parallel, advances in sensor technologies have transformed how we characterize behavior in real time, in its environmental context. OBSSR is the NIH lead for the Intensive Longitudinal Health Behavior Network, a research consortium that employs cutting-edge technologies to characterize behavior in context over time and computationally model changes in behavior. We are working with the BRAIN Initiative and other NIH neuroscience efforts to link these temporally dense streams of brain, behavior, and context data and integrate the modeling of these phenomena.
The Brink:
How has technology and the digital information age shifted the landscape in terms of mental health and human behavior?
Bill Riley: I was reflecting recently on how much digital health has changed in the past two decades. Prior to NIH, I worked in a small R&D firm that was building behavioral assessment and intervention approaches on special purpose platforms and personal digital assistants (e.g., PalmPilots). We now have smartphones with robust sensor capacity, [allowing us to] conduct ecological momentary assessment—[sampling a person's behaviors in natural environments in real time]. We also have a wealth of data available from wearable sensors, home-based sensors, and what [MIT computer scientist] Sandy Pentland has called "digital breadcrumbs," the data trail we leave as we interact with digital technologies. These technologies have transformed how we assess behavior and how we deliver interventions. I believe it is paradigmatically changing the behavioral and social sciences, from a science of between-person individual differences to a science of within-person influences over time.
The Brink:
Recently, the world has been gripped by news of the Omicron variant. How does the modern digital news cycle play a role in mental health nationally and globally?
Bill Riley: The pandemic produced daily object lessons on how and how not to communicate information. Considerable research provides best practices for how to communicate effectively in a public health emergency, but those practices are not consistent with the hyperbolic communication so prevalent and reinforced in media and politics. OBSSR led the development of an expert panel report on vaccine communication that was released the day the first vaccine became available. We know much about decision-making in uncertainty, but many of the communication practices I have observed tend to increase, not decrease, uncertainty to assist people in making informed decisions.
The Brink:
Congratulations on the news that you plan to retire at the end of 2021. Can you reflect on your career in behavioral science and psychology and give us a sense of how the field has changed since you first started out as a scientist?
Bill Riley: Thank you. More has changed than we have room to accommodate in this interview, and I'm old enough that my early research experiences involved sifting through card catalogs, coding directly observed behavior, buying mainframe computer time to analyze results, and writing articles on a typewriter. The technological changes in how we conduct social and behavioral research have been extraordinary. But researchers have also become more connected, sharing data among one another, and understanding how critical transdisciplinary teams are answering the hard questions. In my early career, you could conduct research independently with small samples, publish your results, and throw away the data. That approach would be considered research malpractice today. By working together across disciplines and sharing and integrating our data, we are able to answer behavioral and social science questions that we were unable to tackle previously. The research is definitely more complicated, but I think also more rewarding and impactful now.