To Do Today: Take a Ride on the Iconic Swan Boats in Boston's Public Garden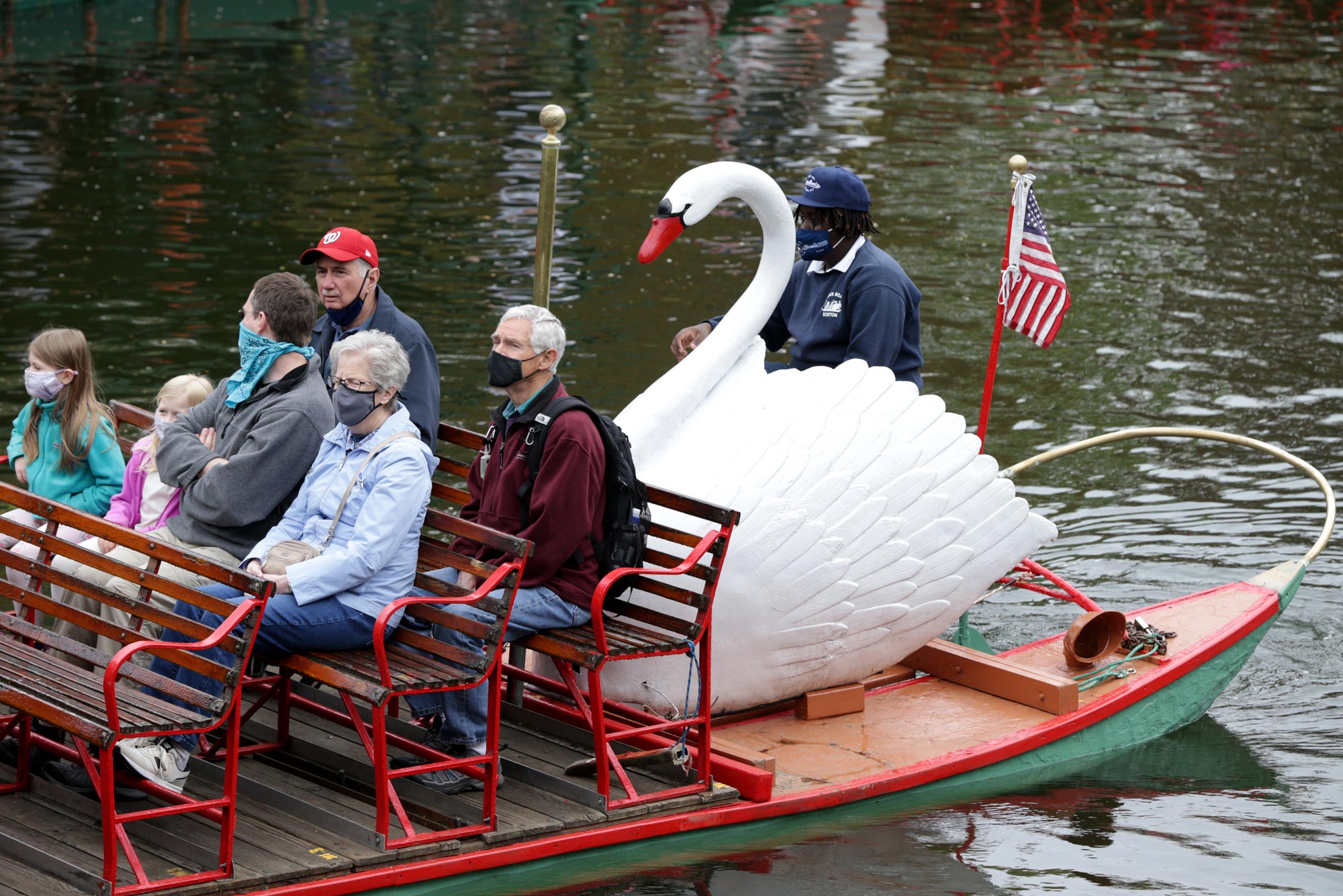 Things-to-do
To Do Today: Take a Ride on the Iconic Swan Boats in Boston's Public Garden
One of the Hub's most beloved attractions returns after being sidelined last year by the pandemic
What?
The Swan Boats in the Boston Public Garden.
When?
Through May 30: Fridays, Saturdays, and Sundays, 10 am to 4 pm
May 31 to June 20: Daily, weather permitting, 10 am to 4 pm
June 21 to September 6: Daily, weather permitting, from 10 am to 5 pm
Where?
Boston Public Garden, 4 Charles St., Boston
How much?
Tickets: $4.50 for adults, $4 for seniors, $3 for children 2 to 15 years old, and free for children under 2 years old. Tickets can be purchased at the dock before boarding the boat.
Why should I go?
One of Boston's most popular tourist attractions, the pedal-powered boats take riders on a leisurely 15-minute tour of the Boston Public Garden lagoon, offering a unique glimpse of its 24 acres of flower beds, specimen trees, and lawns.
The boats have been a Boston summer fixture since 1877. Lore has it that the boats' founder, Irish immigrant and shipbuilder Robert Paget, was inspired by the Richard Wagner opera Lohengrin, where a knight crosses a river in a boat drawn by a swan. The design of the fleet (there are six boats) has evolved through the decades, with the oldest boat being 111 years old. The Paget family continues to operate the business.
The Swan Boats were made famous in Robert McCloskey's beloved classic children's picture book Make Way for Ducklings. The book has never been out of print since it was first published in 1941, and it has sold over two million copies. More recently, the boats have appeared in several films, including the upcoming Netflix film Fatherhood, starring Kevin Hart.
Last year, the iconic attraction was closed, for the first time in its 143-year history, because of the pandemic. This year, masks are required and boats will carry a reduced number of guests to allow for adequate social distancing.
So hop in line, buy a ticket (no reservations necessary), and enjoy one of Boston's most popular destinations. And it's only a four-minute walk from the MBTA's Green Line Arlington stop, so you don't have to worry about the hassle of parking.