From Secrecy to #WitchTok: How the Internet Is Demystifying Africana Religions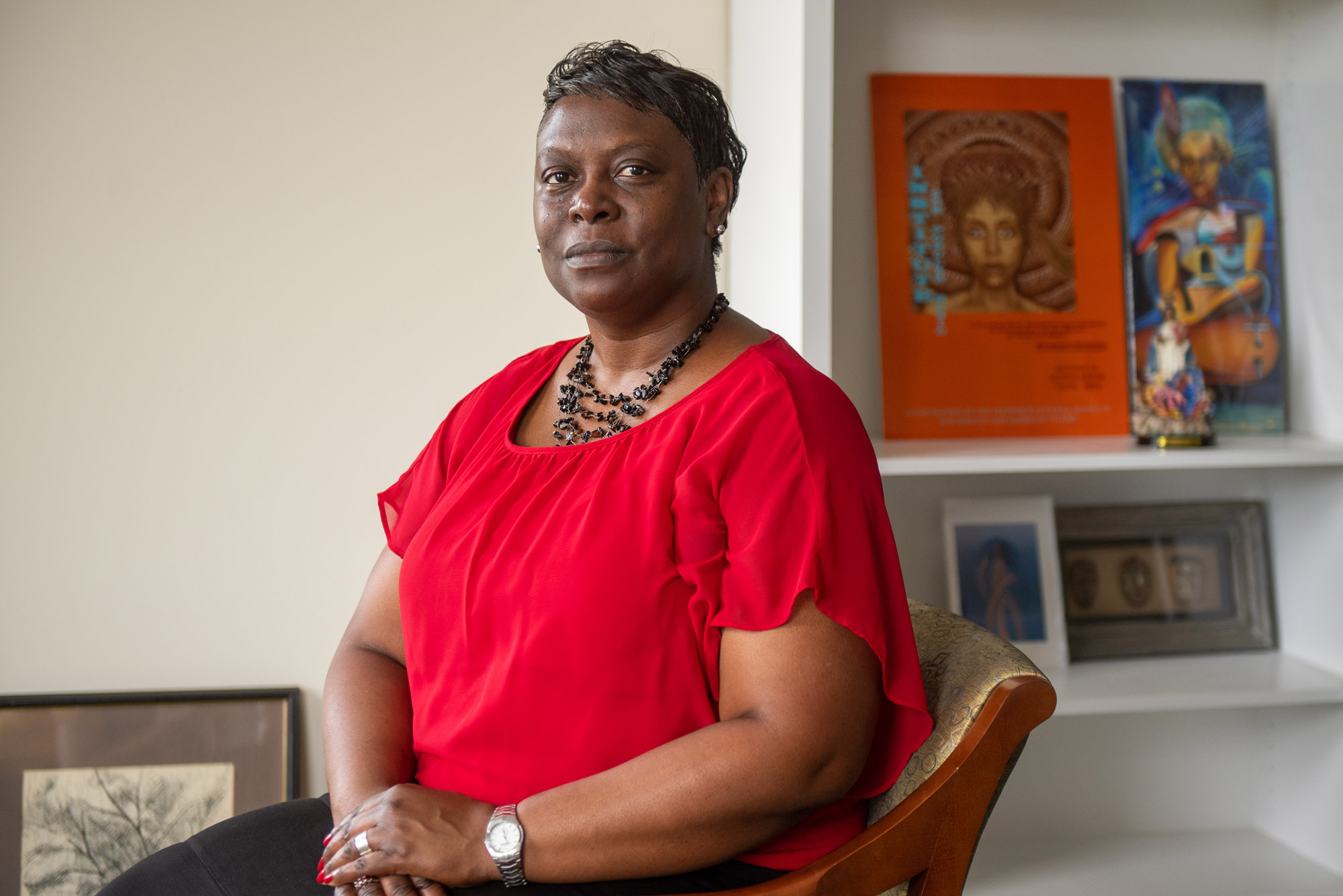 Africana Religion
From Secrecy to #WitchTok: How the Internet Is Demystifying Africana Religions
BU researcher discusses the emergence of online communities dedicated to Africana religious practices on Tumblr, Twitter, Instagram, and TikTok
Before Margarita Guillory started studying religion and spiritualism, she was a high school chemistry teacher. For over 10 years, Guillory ignited her love for teaching through experimentation and hypothesis. Outside of the evidence-based approach she took in the classroom, she was always curious about the kinds of things that can't be seen in a beaker or through a microscope—like faith.
Although she did not grow up in a religious household, her aunts would take her along with them to visit Christian churches in Mobile, Ala., where she grew up. As a child, Guillory was awed by how her family and people in the community—many who were in the depths of poverty—could, within the walls of church, transition to a spiritual place where they could escape the realities of everyday life. And when they were not at church, she would see women in her family perform non-Christian religious rituals in secret, many of which revolved around healing, protection, and financial security.
"What I saw demonstrated was the power of African American women to transform their lives by manipulating material objects," says Guillory, now a Boston University College of Arts & Sciences associate professor of religion and of African American studies.
After 10 years teaching high schoolers about the "hard" science of chemistry, Guillory was compelled to research and explore the lesser-understood phenomena she had seen as a child. Since then, she has studied how religion functions in the everyday lives of African Americans, particularly through practices tracing back to religious and cultural systems from Africa.
"My goal has always been to challenge monolithic understandings of African American religiosities," says Guillory, who was named a 2020/2021 Jeffrey Henderson Senior Research Fellow at BU's Center for the Humanities. In her upcoming book, Africana Religion in the Digital Age, she takes a close look at how religious communities and individuals have transformed their practices in the age of the internet, and the many ways religion and spirituality have emerged across digital platforms ranging from TikTok to video games.
Guillory's research is particularly focused on religions such as New Orleans Voodoo, Haitian Vodou, Hoodoo, Cuban Santeria, and others that trace their roots to African religious systems. Researchers have linked Yoruba practices, which include religions practiced most widely in Benin and Western Nigeria, to the rise of many lasting spiritual traditions that formed among people enslaved in the Americas. While Christianity is the most widely practiced religion among Black Americans, Guillory says African Americans are more and more infusing Christianity with Africana-based beliefs, such as witchcraft, or leaving the church community altogether.
---

My goal has always been to challenge monolithic understandings of African American religiosities.

---
"Traditions like Curanderismo, Hoodoo, Santeria, Vodou, and Voodoo have provided much of the backdrop to Africana-based witchcraft that involves the use of magical or conjuring practices," Guillory says. These religions, though different in many ways, share a common thread of conjuring, which means "to make something out of nothing." (Guillory recently talked about African diasporic conjuring practices on the literary podcast Shelf Love.)
Though Africana conjuring practices have long been present in African American communities in the United States, many times those rituals were performed in secrecy, like Guillory observed her own aunts doing. This was a way of protecting themselves from false assumptions and is also the nature of the rituals, which are intended to be private.
"Voodoo is a very complex religion," Guillory says, in which divine intermediaries govern interactions between an overarching Creator and humankind. Voodoo became popular in the Mississippi River Valley in the 17th century and shares commonalities with Haitian Vodou (which is spelled slightly differently).
Newspaper articles from the 1700s and 1800s, Guillory says, intentionally used words like "witchcraft" to invoke fear and cast conjuring traditions as evil, flattening Voodoo and different beliefs under the same umbrella. These harmful ideas still circulate today in popular culture. For example, in the 1999 video game Shadow Man, spiritual powers are bequeathed to voodoo warriors to protect the living from the dead. The idea of a voodoo doll, the most common stereotypical notion about Africana religious practices, was even referenced in the recent Netflix documentary The Social Dilemma to describe how digital platforms seek to control people's attention. 
But thanks to the internet, the genuine beliefs and practices of Africana religions are coming to light. "Technology has made these practices more visible, particularly among millennials and Gen Zs," Guillory says.
Today, a number of public online communities dedicated to Africana practices have emerged in places like Tumblr, Twitter, Instagram, and recently TikTok, where the tag #WitchTok has gained over 1.7 billion views. These groups, she says, "are using technology to say what authenticity is all about. It gives them the freedom to practice how they want to practice."
And in academia and research, work is being done to make the study of Africana religions more accessible to all. It's traditionally been difficult to find reputable academic sources about the history of Africana religions. To fill that dearth, Guillory is creating the first-of-its-kind Database of Africana Religious Experiences in the US (DARE-US), a database dedicated to 19th- and 20th-century African American religious history. She envisions the database not just catering to scholars, but to anyone who is interested in learning more about religious studies, or even the church down their street.
"It's not just religion, these documents talk about politics and business, especially because religious spaces were so important for social and economic empowerment for African Americans," she says. Once completed, DARE-US will be the only database of its kind dedicated to Africana religion, serving as a way of digitally preserving history for the next generation of scholars and practitioners.