Superbug detector is first diagnostic to launch from CARB-X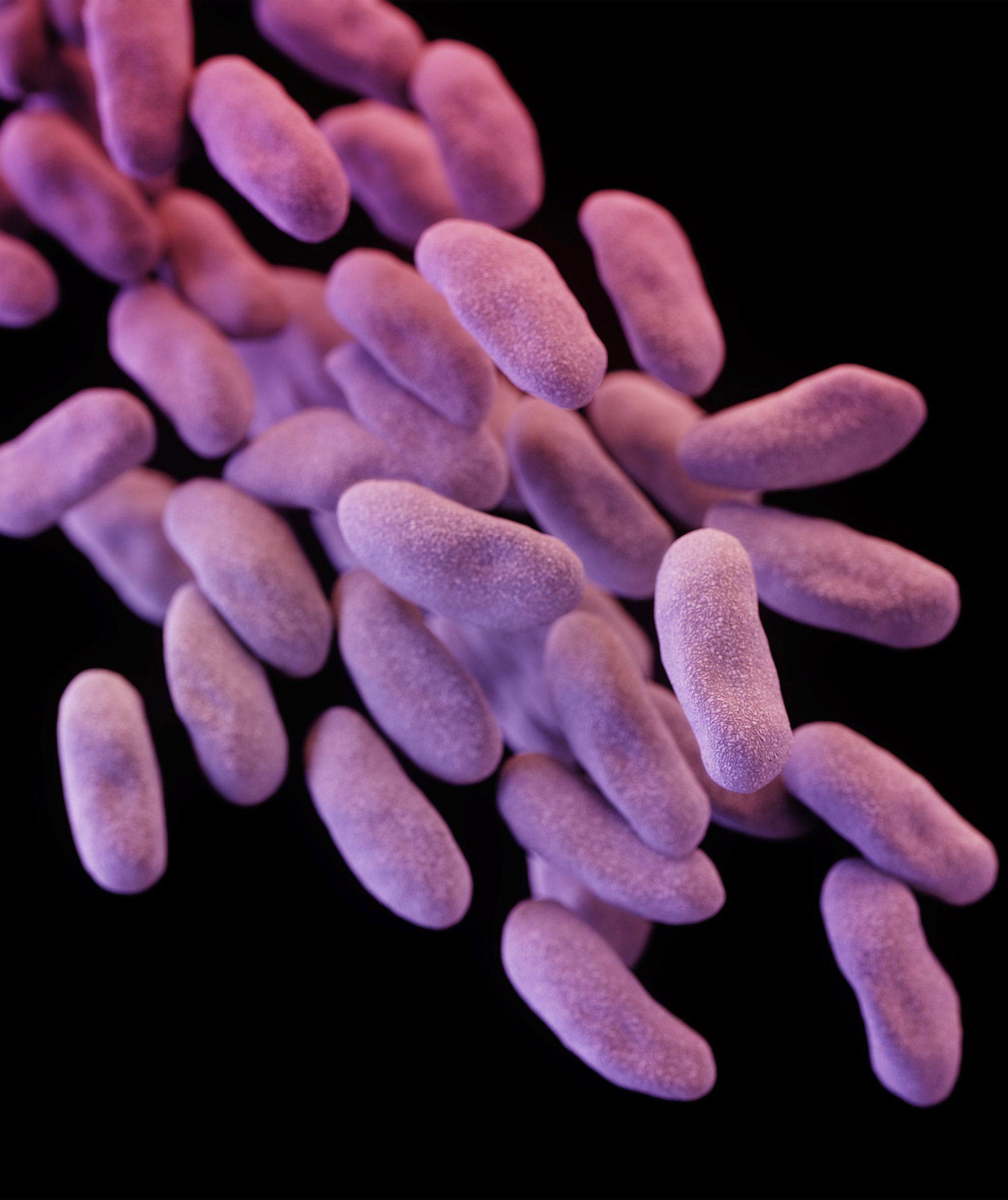 Superbugs
Superbug Detector Is First Diagnostic to Launch from CARB-X
Developed by local company T2 Biosystems, it can identify superbugs and antibiotic resistance days faster than current methods
Just three years after launching CARB-X, a global nonprofit led by Boston University whose mission is to combat antibiotic resistance, Kevin Outterson says the first new diagnostic device is poised to hit the market in both the United States and Europe.
It's an important milestone for CARB-X (Combating Antibiotic Resistant Bacteria Biopharmaceutical Accelerator), which is investing $500 million in the development of innovative technologies for fighting so-called drug-resistant "superbugs." Outterson, executive director of CARB-X, says the new diagnostic is capable of screening blood for antibiotic-resistant organisms in mere hours, rather than days, an advance that could help doctors rapidly determine whether a person's blood contains drug-resistant organisms, and which drugs are unlikely to be able to treat those organisms successfully. The device was developed by local Lexington, Mass.–based company T2 Biosystems.

"This device is quickly headed toward being available to consumers, where it can directly impact patients," says Outterson, a BU School of Law professor.

In 2017, T2 received $2 million from CARB-X to accelerate its development of the device, called the T2Resistance Panel. Standard diagnostics currently on the market require that blood samples be cultured in the lab to amplify the presence of drug-resistant pathogens to a level where they can be accurately detected—a process that can stretch from a matter of days up to a week. In contrast, T2's diagnostic can sieve through whole blood—meaning an unaltered sample pulled directly from a patient—searching for genes linked to drug resistance, and then quickly identify the presence of antibiotic-resistant microbes in three to five hours. 

For people who are battling conditions related to drug-resistant infections—like sepsis, which the World Health Organization estimates kills around six million people globally each year—the sooner their clinician can get a clear picture of which strains are causing illness and which antibiotics are most likely to work, the more likely they are to survive. Infections like those lie at the heart of the mission of CARB-X, which has become one of the world's leading public-private partnerships working to develop innovative vaccines, antibiotics, devices, and technologies in the global fight against superbugs.

"Every other technology out there requires blood to be cultured before you can detect resistant genes because [the microbes and their genes] are present in low concentration levels," says John McDonough, chairman and CEO of T2 Biosystems. "Every hour you delay, the mortality for sepsis increases."

Earlier this year, the US Food and Drug Administration designated the T2Resistance Panel a Breakthrough Device. By the end of the month, it's expected to be put in use for clinical research in the United States. By the end of the year, it will become commercially available for clinical use in Europe. The device will enter an FDA clinical trial early next year on the final leg of its journey toward commercial availability in the US market. 

---

Every other technology out there requires blood to be cultured before you can detect resistant genes… Every hour you delay, the mortality for sepsis increases.

---
The name of T2 is a nod to its technological foundation. In physics, "T2" is the measure of how fast a molecule's protons spin in the presence of magnetic fields—the very premise that T2 Biosystems has built its diagnostic upon. The T2 team covers teeny, tiny metal beads—so small they are called "nano" beads, which is short for nanometers—with a surface coating of proteins that are designed to get stuck and glom onto drug-resistant genes. Then, by introducing these specially coated nanobeads into a blood sample, the diagnostic uses magnetic resonance to screen the mixture for the signature clusters of metal nanobeads that stick together around any drug-resistant genes. Depending on the presence of clusters, and how fast their protons spin, the diagnostic can provide a readout of what drug-resistant genes exist in the blood—signaling which superbugs are there and which drugs they're impervious to.

"It's very different, what we're doing, allowing us to detect genes at much lower concentration levels in blood. When the nanobeads bind to genes, they combine in clusters and we can detect those formations," McDonough says. "The spin rate tells us what's in there."

The T2Resistance Panel can identify 13 of the most serious superbugs and resistance genes on the antibiotic-resistance threat list, published by the Centers for Disease Control and Prevention, including genes indicating resistance to common antibiotic therapies such as penicillin. 

McDonough says the CARB-X funding was critical in bringing the device out of the lab and into the real world. "We're a small company with limited R&D dollars. This probably accelerated development by as much as two years."

The news of the diagnostic graduating from the CARB-X portfolio follows the recent announcement that T2 Biosystems has been awarded a milestone-based contract with an initial value of $6 million, with a potential value of up to $69 million, if all contract options are exercised. That value is established by the Biomedical Advanced Research and Development Authority (BARDA), within the Office of the Assistant Secretary for Preparedness and Response at the US Department of Health and Human Services. BARDA is also the main US founder and funder of CARB-X.

In addition to supporting the development of diagnostics, CARB-X also funds innovative therapeutic and prevention technologies. Currently, CARB-X has the world's largest portfolio of technologies addressing drug-resistant bacteria, with 31 different projects active right now. In the three years since its launch, CARB-X has funded and supported a total of 48 innovative projects, investing $139.4 million, with the potential for projects to receive additional funds if key milestones are met.