Work Requirements + Medicaid = Bad Medicine
Most nondisabled adults on Medicaid are already working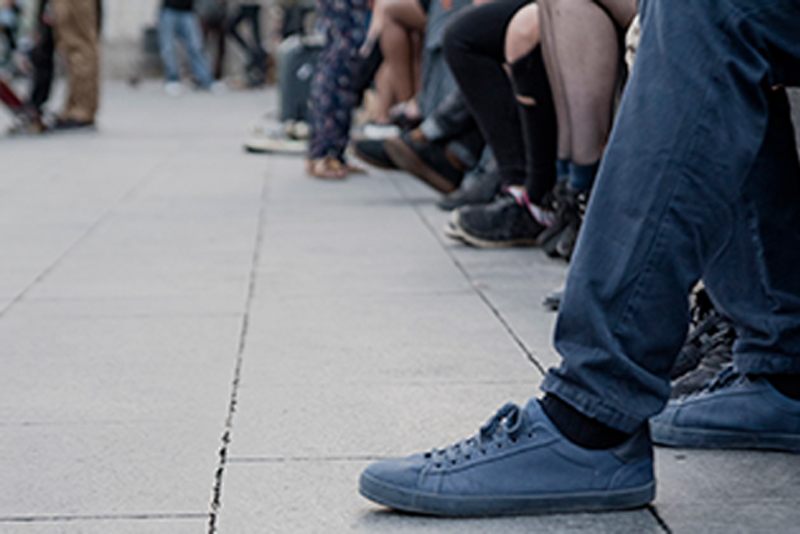 The Centers for Medicare and Medicaid Services (CMS) recently issued guidance inviting state proposals for instituting work requirements in the Medicaid program. No prior administration has allowed work to be a prerequisite for the public health insurance that is Medicaid, and for good reason. Medicaid gives federal funding to states that agree to follow rules setting standards for providing "medical assistance," and the Medicaid Act ensures that states provide a baseline of medical care for low-income Americans. The 2010 Affordable Care Act (ACA) added low-income childless adults as an eighth category of Medicaid eligibility in an effort to create universal health insurance coverage and in response to the trend of decreasing employer-sponsored health insurance (especially for part-time and low-income workers). But states challenged the Medicaid expansion's constitutionality, and the Supreme Court agreed, effectively making Medicaid expansion optional.
Since then, states have been figuring out what they can gain from expanding Medicaid, negotiating with CMS to obtain Section 1115 demonstration waivers with individualized tweaks to expansion. A 1115 waiver by law must be "likely to assist in promoting the objectives" of Medicaid. Historically, this meant that CMS looked for waiver applications that promised advances in coverage, access, health outcomes, efficiencies in delivery of care, or other improvements to the health of beneficiaries (while maintaining budget neutrality). Every administration before this one drew a line at work as being outside the scope of Medicaid's statutory objective of providing medical assistance to the poor.
That work requirements gained traction with the Trump Administration was not a surprise given that HHS Secretary Tom Price and CMS Administrator Seema Verma issued a letter in March 2017 declaring Medicaid is meant for the "most vulnerable populations," even though the ACA rejected this kind of exclusionary approach to health insurance. No administrator can change the statutory provisions of the law; only Congress can. Congress repealed the so-called individual mandate, but the ACA still allows the eighth category to enroll in Medicaid.
Notably, studies show that the majority of nondisabled adults enrolled in Medicaid are working and that most beneficiaries have at least one worker in their home; those not counted as working are getting an education, caregiving, or too sick to work, suggesting that few Medicaid enrollees would gain work from these new work requirements. Many wonder why CMS would act against the evidence to approve work requirements. It is hard not to posit that stigma plays a role. A persistent belief exists that people enrolled in Medicaid must not be working, should be working, and should not get something for nothing. Administrator Verma's refrain of "personal responsibility" is revealing in this regard, and she is not alone.
In addition, some find personal responsibility an appealing concept in healthcare, thinking, for example, that a person who drinks excessively is damaging his liver; a person who smokes is damaging his lungs; and a person who eats a lot of junk food facilitates cardiovascular damage. But health is much more complex than just one factor, such as personal behavior. Health is linked to a variety of powerful elements such as income, environment, workplace stress, genetics, and many others. In short, health is central to functioning but can be hard to achieve for many reasons.
CMS justifies its approval of work requirements by claiming that work improves health, which flips the research on its head. Studies show a correlation between income and health, but preventing a person from gaining health insurance for failure to work is itself a predictable barrier to work (and thus income); being healthy permits the functioning that makes work possible. Conspicuously, CMS also has encouraged cost-sharing and premium payments in Medicaid, which are barriers to enrollment too. This seems to be the goal: to disenroll the people deemed unworthy of assistance, even though the federal law of the ACA still says otherwise.
Eligible beneficiaries will be disenrolled for up to six months for many reasons under work requirements, either because the paperwork itself is a hurdle, or because they will not be able to prove that they work multiple part-time jobs, or because they may meet an exception but are unaware or unable to document it (especially those with substance abuse disorders or who are medically frail). Kentucky predicted the number may be as high as 100,000 beneficiaries disenrolled. Litigation is brewing to challenge the legality of Kentucky's newly approved work requirements, but in the meantime, more states may expand Medicaid knowing that they are creating barriers to health insurance for people who can afford it the least.
Nicole Huberfeld is a professor of health law, policy & management at Boston University.