Favorite Poem Project to Celebrate 20th Anniversary
BU community invited to read a favorite poem on video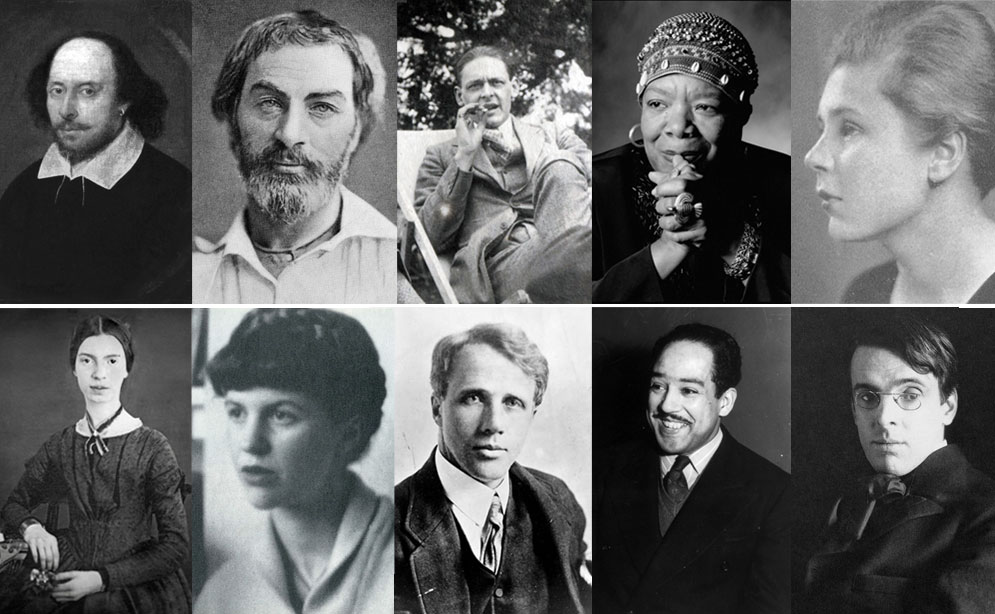 Just after Robert Pinsky became the 39th US poet laureate in 1997, he launched an ambitious initiative to celebrate and document poetry's role in the lives of Americans. The Favorite Poem Project invited citizens of all ages and backgrounds to share their favorite poem on video and talk about its significance in their lives. A one-year open call elicited 18,000 letters and emails and 50 people were ultimately selected for short documentaries of them reading and speaking about the poems they love. To commemorate its 20th anniversary, the project is about to embark on a new series of videos—this time featuring members of the BU community.
"Poetry is a basic, pretty much universal pleasure, like music," says Pinsky, a William Fairfield Warren Distinguished Professor and a College of Arts & Sciences professor of English and creative writing. "A tune or a nursery rhyme can make us dance with our limbs before we can walk. The Favorite Poem Project, featuring actual readers rather than professors, actors, or poets, tries to restore that response."
Past readers include a Boston Gas worker reading and discussing poems by Walt Whitman, a health activist in Miami reading Antonio Machado's "Traveler," and a high school janitor from Illinois reading and discussing Theodore Roethke's "The Waking."
The videos, many aired on PBS NewsHour, are now preserved at the Library of Congress and have become popular tools for teaching and learning about poetry, both in and outside the classroom. "Readers can make moving, illuminated, personal observations about poems they admire and enjoy saying aloud," says Pinsky, who was US poet laureate an unprecedented three times. "Those observations add something valuable to a scholarly understanding of the art, and of particular works."
BU created the original videos, and the new series is intended to recognize the University's long-standing commitment to, and support of, the project.
"These new BU-based videos are a celebration and a thank-you to BU," Pinsky says. The new series is being produced with support from the Boston University Arts Initiative, which is marking an anniversary of its own—its fifth—this year.
The goal is to record a mix of students, staff, and faculty over the coming academic year, says Duy Doan (GRS'10), director of the Favorite Poem Project. Those interested can submit an application here. The deadline is November 1 and applicants can submit up to two poems. The only stipulation: the poem cannot be written by the reader or by someone the reader knows.
"We're looking for two things: great poems and people who have a great love for their favorite poems," says Doan. "The most important aspect is the reader's personal connection to the poem. It's that personal relationship that makes our videos special. The camera doesn't lie." Doan and Pinsky will review all submissions and contact finalists by email to set up an interview.
Plans also call for a series of videos featuring visiting lecturers, artists, and other distinguished guests visiting campus this year. "I hope every school and program at BU, from the sciences, engineering, and law to communications, theater, management, and medicine, will help Ty Furman, Arts Initiative managing director, Duy Doan, and me by giving us an opportunity to ask their visitors if they have a poem they could read for the Favorite Poem Project," says Pinsky. Anyone who can suggest a visiting guest to contribute to the series is urged to email favpoem@bu.edu.
The new videos will appear online on the Favorite Poem Project website and will also be shown at a reception on campus this spring.
To kick off the project's 20th anniversary, the Arts Initiative is hosting A Celebration of Voices: Favorite Poem Reading, on Monday, October 2, at the Tsai Performance Center. The event will also be a celebration of the Arts Initiative anniversary and is free and open to the public. It will feature readers from BU, among them Ann Cudd, dean of Arts & Sciences, Romy Ruukel, director of the Digital Learning Initiative, and at least one student, as well as prominent Bostonians like award-winning chef and restaurateur Barbara Lynch and Lawrence Summers, a former US treasury secretary and currently Charles W. Eliot University Professor at Harvard University. A reception will follow the reading.
"I guarantee it will be entertaining and moving," Pinsky says.
A Celebration of Voices: Favorite Poem Reading will be held at the Tsai Performance Center, 685 Commonwealth Ave., at 7 p.m. on Monday, October 2, 2017. RSVP Here.