MED's Bauchner Elected to National Academy of Medicine
Plum honor for Journal of the American Medical Association editor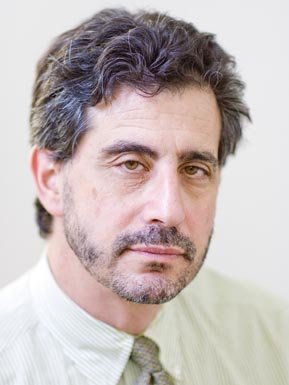 Howard Bauchner, a School of Medicine professor of pediatrics, has been elected to the National Academy of Medicine (NAM), one of the top honors for physicians. He has been on leave from BU since 2011, when he was named editor-in-chief of the Journal of the American Medical Association (JAMA).
Bauchner (MED'79) is among 80 doctors and academics elected to NAM this year, 10 of them international members. New membership, voted on by current members, "recognizes individuals who have made major contributions to the advancement of the medical sciences, health care, and public health," according to the organization.
With almost 2,000 members following the recent elections, the 45-year-old academy advises national and international policy-makers on health and medical issues, offers fellowships and scholarships, runs expert workshops and meetings, and publishes papers. It was formerly known as the Institute of Medicine.
Bauchner says that his work at JAMA gives him "a broad view of American health care" that will serve him well as a NAM member. "My election is a tribute to the environment in which I spent most of my professional career—Boston University School of Medicine and Boston Medical Center—and reflects my remarkable mentors…and my many wonderful colleagues."
He is delighted at his election, he says, noting that NAM membership "will increase contact with leaders in American medicine, which will be enormously helpful for JAMA."
"Dr. Bauchner is an outstanding clinician, mentor, investigator, and editor," says Karen Antman, dean of MED and provost of the Medical Campus, and his election is "a distinct honor."
Before becoming JAMA's leader in 2011, Bauchner spent a quarter century at MED and Boston Medical Center, its affiliated teaching hospital. JAMA hired him in part because of his broad editorial experience—he was the first United States–based editor-in-chief of Britain's Archives of Disease in Childhood and has sat on the editorial boards of several publications. An expert on health promotion, quality improvement, and clinical trials, he has written more than 125 papers.
Bauchner says he expects to "be at JAMA a bit longer," noting that the journal's typical editor serves 10-plus years.