BU scholars assess research suggesting whites fear minority status
Some whites fear impending minority status, research says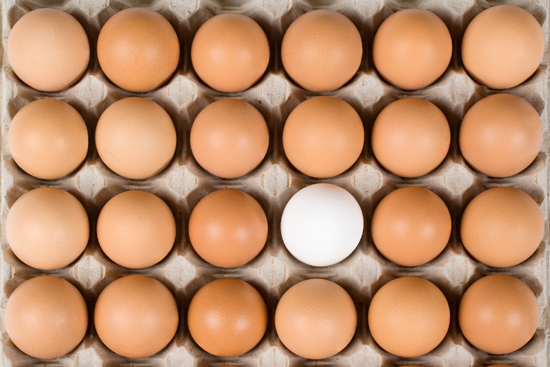 "Diversity" is said to be the sun of our civic solar system, shining bright harmony everywhere from society at large to university campuses. Katherine Levine Einstein is certainly an apostle of this view. The College of Arts & Sciences assistant professor of political science studies racially segregated areas and finds that separation polarizes and paralyzes those places' politics.
But Boston's commuter rail system shakes her faith.
Harvard colleague Ryan Enos surveyed white subjects about their views on Mexican immigration levels, asking, among other things, if they favored allowing noncriminal, employed illegal immigrants to remain in the country. Enos sought responses twice: once before exposing the whites to more Hispanic commuters on train platforms and once after. Support for immigration and allowing the undocumented to stay plunged in the "after" follow-up from what it had been in the "before" survey.
In addition to the Harvard research, two Northwestern University studies fuel Einstein's pessimism. One found that as whites learned that they will become a minority, they grew more conservative and Republican-leaning. The other reported that whites who were aware of their future minority status became more negative towards nonwhites and preferred hanging out with their own race.
That study's researchers had this to say: "These results suggest that rather than ushering in a more tolerant future, the increasing diversity of the nation may instead yield intergroup hostility."
Einstein is persuaded by the Northwestern work. "You can replicate these kinds of psychological studies across different age groups.…There's very strong psychological research that we do see these perceptions of threat" by whites. "So it's hard to imagine that we will ever be moving to a totally post-racial world, where a sense of racial threat doesn't exist."
Far from stray findings, Einstein says, the results are in line with "a huge line of scholarship" suggesting that "greater conflict emerges from greater interracial contact." That research about a historic event—the impending mid-century shift that will make white Americans a minority population—divides BU scholars who study race. They offer different takes on how this demographic milestone might play out.
Marilyn Halter (GRS'86), a CAS history professor, sees a fundamental flaw in the Northwestern methodology. "I have found no evidence whatsoever of backsliding on racial tolerance in the marketplace, whether from the marketers or the consumer side of the equation," says Halter, whose 2000 book Shopping for Identity: The Marketing of Ethnicity is about how American businesses have tailored their products to immigrant consumers in recent decades.
She also argues that the growth of mixed-race Americans—more than nine million checked two or more race categories on the 2010 US Census, up 32 percent from 2000, she says—means "it will be increasingly irrelevant to divide up the electorate into white, black, and brown."
"Future projections about the impact of a minority white nation don't take into account the changing meaning of whiteness," she says. "I know that the research is attempting to measure how people react to the idea of a future white minority, but the very concept is so oversimplified and inaccurate, I think it invalidates the findings.…I do not think that greater diversity leads to more intolerance."
Nazli Kibria, a CAS sociology professor and chair and a scholar of families, race, and immigration, says white fears may or may not materialize.
Even if the number of whites is declining, some experts argue that their material privilege is not, she says; according to this view, people of color are the biggest losers from economic inequality. And it's not so clear who these fearful "whites" are, Kibria adds: a notable number of Hispanics think of themselves as white.
"I do think we're going to start to see a breakdown of the way we currently identify race," Einstein agrees. "I think the open question, though, is, are we just going to find new ways to reify racial identities and create a racial hierarchy? I'm probably a bit of a pessimist." In particular, "American history has shown that the distinction between blacks and other groups is incredibly sticky," with subtle discrimination against the former society-wide.
"It's hard to imagine that we're going to move to a place where these kinds of racial appeals won't continue to be effective," she says, "even as Asians and Hispanics grow in prominence in the country." Nor is that just a US issue, she says; immigration (and lingering economic nausea from the recession) is raising race tensions in Europe as well.
Some pundits use these racial dynamics as a crystal ball, but they come to radically different conclusions. Some see Republicans' appeal to white voters fearing minority status as suicidal in a country headed towards white minority-dom. But others say the GOP could reap short-term dividends, starting with this November's midterm elections.
"To the extent that white privilege is a reality, then whites are indeed threatened by their declining numbers" and open to Republican wooing, says Kibria. But ideas and values also motivate voters, she adds, and she has a hard time envisioning white Democrats voting with the largely white Tea Party.
All of the foregoing is the macro picture from academic research. What about students' lived experience? BU's Howard Thurman Center for Common Ground is an institution devoted to harmony between all racial and creedal groups. It realizes that mission "on a daily basis, as lots of students from various backgrounds visit the center to see what's happening," says Yash Kothari (CAS'17), a student ambassador for the center. Yet while he hasn't heard a white person talk about his or her race's impending minority status, he understands that the Thurman Center may not reflect the rest of the world.
"If one looks," he says, "one can definitely see hostility towards someone who isn't white."