Calling All Nerds
Museum of Science, Trident café host superhero soiree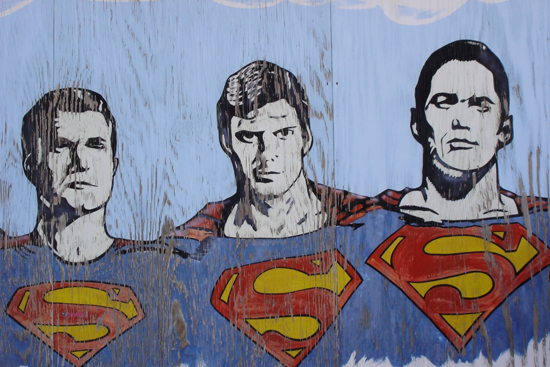 The Museum of Science and Trident Booksellers and Café are hosting Nerd Nite Boston tonight, a special event for fans of all things geeky. Nerds (you know who you are) who convene at the Newbury Street café will be joined by psychologist Robin Rosenberg, coeditor of What Is a Superhero? and the topic of tonight's gathering. Rosenberg will sign books and lead a discussion of fantasy crusaders, caped or otherwise.
Billed as "the Discovery Channel with beer," Nerd Nite Boston is a monthly get-together featuring "presentations on subjects that are ostensibly of great interest to nerds everywhere," according to its website. In addition to tastings of "super brews" from a list of craft beers, the event provides "menu items appreciated by mutants, aliens, armor-clad super-geniuses, thunder gods, and super soldiers."
Rosenberg, a California psychotherapist and Superman devotee, who frequently blogs about comics, will also sign copies of her book, which will be released in August.
Tickets to Nerd Nite at the Trident, 338 Newbury St., Boston, tonight, Thursday, July 25, at 6 p.m., cost $13 and are available here. By public transportation, take an MBTA Green Line trolley to Hynes Convention Center.