Tuition, Room and Board to Rise 3.79 Percent
Financial aid increase projected at 5 percent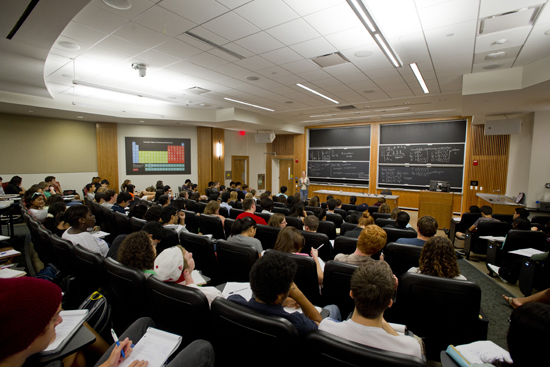 Tuition for the 2012–2013 academic year will rise to $42,400 and the cost of basic room and board to $13,190, a combined increase of $2,032, or 3.79 percent, over last year's costs. The New York Times reported last week that on average, tuition and fees rose by 4.6 percent this year at the nation's private colleges.
In a letter sent to Boston University students and parents last Friday, President Robert A. Brown said the increase, which will enable the University to enhance the quality of education and student support services, is among the lowest in the last 40 years.
Brown said the University is working to maintain access for students from all economic backgrounds, and that the average undergraduate financial aid award is projected to rise 5 percent. Currently, 57 percent of undergraduates receive financial aid from the University.
He said next year's budget would fund modest growth of academic programs, improvement in student services, and critical information technology systems.
"We also continue to invest in vital new facilities that enhance our student experience, such as the new Center for Student Services, at 100 Bay State Road," he wrote. "The New Balance Athletic Field on West Campus will open in summer 2013 and will greatly extend the University's capacity for intramural and recreational athletics."
Brown said the University is budgeting to be able to continue to improve the quality of a Boston University education, while being mindful of the need to control the cost of attendance for students and their families.