Students in COM Class Win AP Award
Radio documentary series explores now-illegal sentencing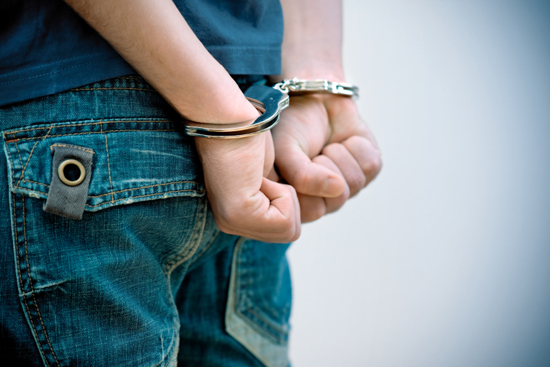 Most students entering Anne Donohue's narrative radio class had no idea how to record and edit audio, nor did they have an ear for what makes a good story. But that didn't stop the College of Communication associate professor from handing them a tough assignment: analyze all angles of juvenile life-without-parole sentences, and come back with a story.
The results were impressive—Donohue's students produced a six-part series titled "Life Without Parole: Juvenile Justice?" which this spring won the Associated Press award for best college documentary. And the subject was timely, as the Supreme Court ruled last week that juvenile life-without-parole sentences violated the Eighth Amendment's ban on cruel and unusual punishment.
"Teenagers should not be locked up for life, at great expense to the taxpayer, if there is a chance they can be rehabilitated or mature into productive members of society," says Donohue (COM'88), an award-winning radio producer and editor. "If a teen who kills is psychologically damaged and is a truly dangerous sociopath, he belongs in a mental health facility, not a prison. And some of these kids who have been locked up for life were not even the killers, but accomplices who drove cars or were in the wrong place at the wrong time."
Donohue started reporting on juvenile life-without-parole sentences as a personal project, but later decided to hand over her contacts and notes to a handful of narrative radio students who volunteered to pursue the story in fall 2010. Some were journalism majors, others were studying public health, and most knew nothing about the juvenile justice system.
"I decided to be part of this group because I wanted to understand why a person so young would commit a crime so horrific, or what situations—social, economic, medical—creates a juvenile criminal," says Shweta Krishnan (COM'11), whose segment focused on the neuroscience of the teenage brain.
Other members of the team were Erin Kelly (COM'10), Danit Kaya (SPH'12), Anna Knapp (SPH'07), Hillary Hoffman (COM'12), and Anne-Marie Singh (COM'12), who covered other angles, from wrongful convictions and the perspective of victims' families to the possibility of rehabilitation and what life is like after prison. Donohue supervised and edited the reporters' work, then encouraged them to wrap their stories into a show that aired the following spring on WTBU, the University's student-run radio station.
The AP award came almost as an afterthought. Donohue remembered the news organization issued college awards in the spring and submitted the documentary just before the deadline. She followed up with a call months later and learned her students had won—and had missed the awards dinner. Still, the amateur reporters have résumé bragging rights and valuable memories of their semester-long project.
"I write stories every day in my current reporting job, but I'm still proud of my work on the documentary," says Kelly, who produced two of the documentary's stories and now works as a television reporter in Jackson, Miss. "I spent months working on those stories and was learning everything as I went along. It was an experience I'll never forget."
Knapp spoke with a man, released on parole in 2005, involved in an infamous murder case in New Hampshire. Building trust was a major part of her job, as the former convict had never spoken to a reporter about his story. "It was an important experience for me just to talk to a real person who's been through this," she says. "It's so easy for society to sit in judgment, but it's much different when you're able to speak with someone face-to-face and to convey that story to others."
Through their reporting, most of the students came to believe that rehabilitation is possible, and advisable, but that it should come hand-in-hand with a reasonable prison sentence. Correctional facilities, Krishnan says, should also have good schools and counseling services for youth to prepare for life beyond their prison terms.
"During the arguments, I think Justice Ginsburg said it best by commenting that juvenile life without parole makes 'a 14-year-old a throwaway person,''' says Knapp. "In that sense, the Court's ruling says that we aren't going to throw away our young people anymore."
And that's a big statement considering that the United States is the only country in the world that has sentenced juveniles to life without parole in recent years, according to Amnesty International.
"It seems that our punitive structure in this regard was out of step with the international community, which is saying quite a lot, considering that many of these nations are not known to be champions of civil liberty protections," says Kaya, who studied global public health. "It is clear that the majority of Supreme Court justices came to the same conclusion."