The Glass Ceiling Remains Strong
Fewer women promoted to top executive positions in 2009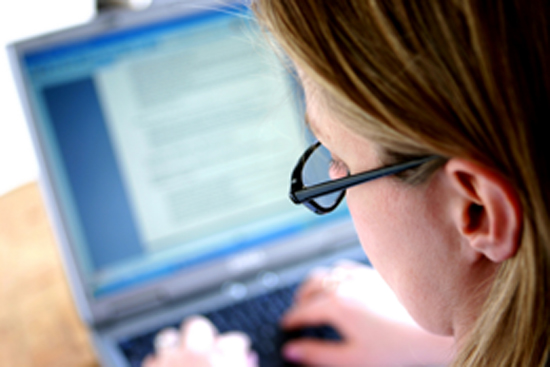 The number of women executives in the largest 100 Massachusetts public companies declined this year to less than 9 percent, or 60 women, according to a recent study by a Boston-based professional women's networking group.
The Boston Club reported the findings in its "2009 Census of Women Directors and Executive Officers of Massachusetts Public Companies: Building for the Future or Stuck in the Past?" The census information came from the companies' filings with the Securities and Exchange Commission and the facts were confirmed with CEOs.
There are 692 executives in the state's largest 100 public companies, and in 2009 women filled 8.6 percent of these executive positions, a decrease from 9.2 percent in 2008 and 10.9 percent in 2007. Since 2003, when the report was first published, the number of female executives has never been higher than 11 percent, or 82 women.
The study also measured the number of women serving as directors (11.3 percent, or 96 women), and the percentage of companies with a woman among the top paid executives (23 percent, or 23 companies). No women serve as directors or executives in 30 of the state's largest 100 companies. These companies include the Boston Beer Company, Steinway Musical Instruments, and Cognex Corporation.
Massachusetts is part of a national trend. In 2008, women made up 46.5 percent of the national workforce, but held 15.7 percent of corporate officer positions at Fortune 500 companies, according to Catalyst, a group that works to expand opportunities for women. Numbers for 2009 are not yet available.
Boston University has a higher percentage of women executives than state or national averages, but the number is still not equal to male counterparts. Of 35 senior BU administrators, 12 are women, roughly 34 percent. Senior administration is defined as deans, vice presidents, chief investment officer, chief of staff, and president.
BU Today spoke with Kathleen Stone (LAW'80), a lawyer and president of the Boston Club, and Kathy Kram, the Shipley Professor of Management at the School of Management, for more insight.
BU Today: Why aren't women being promoted to higher offices in Massachusetts?
Kram: Someone suggested that while there are fewer women in senior executive positions in Massachusetts, there are also fewer men. Therefore, it may be a function of a declining economy more than anything else.
But I do think women reach up against the glass-ceiling phenomenon and are often not selected for the most senior executive roles because they're seen as not having the leadership profile expected of someone in that position.
Stone: I think the topic merits more research. The Boston Club is currently surveying its membership to get people's ideas.
Based on my conversations with women who are either in corporations or have left, there's a question of a fit with values. Women sometimes value different things than traditional corporate culture does. I talked to a woman who is a senior vice president at a very large international company, where she is the only woman on a five-person executive team. She said some of the guys in the room just want the company to get bigger, and that isn't always what she values; growth can sacrifice employee relations or her own personal value structures.
Has the recession affected women's chances of promotion?
Kram: Yes. There have been layoffs and reductions in a number of senior management roles. I'm sure this is contributing to fewer women getting promoted.
What do women bring to the table that men don't?
Kram: There's been a fair amount of research indicating that women — not always — have a tendency to have a more relational approach to leadership, which includes empathy and collaborative and social skills. These are very useful in today's global environment. The work is so complex and interdependent, meaning people have to work together to solve challenging problems. And women may bring better skills for work collaboration.
What do these findings mean for the future?
Stone: It depends on how corporations evolve. We have a global workforce; companies need to be inclusive, including gender diversity. It's in their own interest to have women in executive positions. I think the short term doesn't look good, but long range, I think companies will see the importance of holding onto women.
About 40 percent of School of Management students are women. How is the school preparing women for business?
Kram: There is a club, 85 Broads, that has at least one big event a year. It brings current students, alumni, and guests together to look at common challenges. They also meet regularly on special topics and bring in outside speakers.
Diversity in the workplace is also a topic that spreads through the curriculum. The theme is the challenge of leading and managing a diverse workforce, which includes women, international students, and people of color. There are added complexities with those groups, and for the executives that lead them, that we need to understand.
What advice do you have for women who want to become executives?
Kram: One I already mentioned is questioning the appropriate criteria of selection for senior leaders. Women often bring different types of résumés, and different background experiences, which may look like they don't fit traditional backgrounds, but could be very appropriate. Second, women should have access to relevant networks of people in decision-making roles. Something like the Boston Club is a place where women do make these connections, and learn about the importance of networking and taking advantage of these opportunities.
Stone: Look for a range of experiences. Take on new assignments, or a new challenge, so that your portfolio is quite broad. Raise your hand if you're not getting those assignments; get in line for those experiences. Maybe volunteer. Develop some leadership experience outside of the workplace, where your heart is. You'll get a new set of experiences, and many corporations value community involvement. Third, without sounding boastful, talk about your accomplishments so people know what you're doing and are aware of your achievements.
Amy Laskowski can be reached at amlaskow@bu.edu.