Flu Numbers Climb a Bit, Fear Lessens a Lot
Vigilance continues, as experts find H1N1 less threatening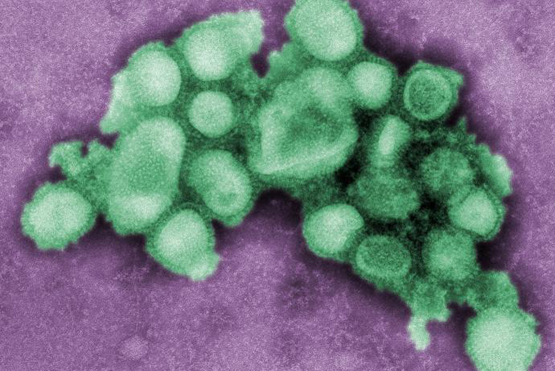 Although the number of people infected with H1N1 (swine) flu continues to climb, health officials in Massachusetts and elsewhere are worrying less about its virulence. Genetic and epidemiological data suggest that this strain of flu may be no more virulent than strains that surface every year.
Public health officials are reconsidering initial demands for school closings at the first sign of the virus. Still, as final exams wind down and Commencement approaches, no one is suggesting that the University is out of the woods.
Yesterday's count put the number of confirmed cases in Massachusetts at 34. That includes a Boston University dental school resident, whose status was bumped from "probable" to "confirmed" Monday night. David McBride, director of Student Health Services, says the resident is recovering. McBride says the University has tracked down all patients, residents, and staff who had contact with that resident, and is monitoring their health for seven days from time of exposure. He says none are exhibiting worrying symptoms of the flu.
On the Charles River Campus, three students have experienced symptoms that may be flu-like symptoms, McBride says, but none of the cases is sufficiently suspicious to warrant H1N1 testing. He says one of the three students has gone home and two are isolated in their rooms, with food brought in and careful attention being paid to any change in symptoms.
Students on the Charles River Campus appear to be in step with a downward trend in anxiety about the flu.
Kimberly Reiss (COM'09) says she believes that H1N1 is "nothing more than normal flu. I think the media is making people more scared than they should be."
Flavio Esposito (GRS'12) says the flu really is "a big deal. But we shouldn't make it as big a deal as we have made it."
Yasmin Atefi (ENG'12) has stopped worrying. "I think it's fine," she says. "I think a lot of people are getting sick because the seasons are changing, and a lot of them have gone to student health and been tested and they're fine."
As fears abate, McBride says his office still encourages any student with symptoms of mild illness to stay home and call Student Health Services or a personal physician. Those symptoms include a persistent cough, fever, headache, sore throat, runny nose, body aches, diarrhea, and vomiting.
Student Health Services has made additional nurse time available to handle an anticipated increase in calls; elsewhere on campus, first responders remain vigilant. Two special response teams, one for the Medical Campus and one for the Charles River Campus, are communicating daily with officials from the Boston Public Health Commission.
The University is keeping 200 recently installed dispensers of antibacterial solution in place. Custodial staff continue to make extra efforts to keep public areas clean, using disinfectants shown to combat other flu strains.
Art Jahnke can be reached at jahnke@bu.edu.