Who Owns an Idea?
Faculty to debate giving open access to BU research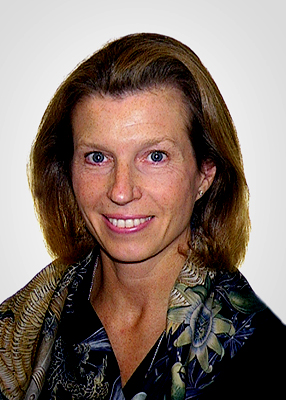 While working on a book about nutrition research, Barbara Millen found herself in the ironic position of seeking permission to use her own research. The tables and figures that the School of Medicine professor of medicine wanted to use had already appeared in a journal, and like most academic publications, the journal holds the copyright on what it publishes.
"It happens all the time," says Millen, chair of the Boston University Faculty Council's committee on research activities, libraries, and support services — not only is access to scholarly work restricted to subscribers, but academics and clinicians often cannot repackage their own research or distribute it freely to colleagues and students.
The alternative Millen advocates is known as open access, a model adopted by an increasing number of journals, universities, and funding institutions. With open access, scholarly work is available online to anyone, for free, as long as the authors are credited and the scholarship is not used for profit. Formal conversations about open access at BU began about a year ago in meetings of Millen's committee and its counterpart in the University Council.
The issue will also be raised at this afternoon's spring meeting of the Faculty Assembly, with the aim, Millen says, of drafting a BU open-access policy that could be voted on this spring.
The choices for such a policy could range from one that provides information to faculty about open-access outlets for their work to the creation of a University-wide open-access archive for scholarly work. Mugar Memorial Library director Robert Hudson, an open-access proponent, says the University spends about $1 million a year on books, but more than $8 million on approximately 42,500 journals, with annual subscription rates that can reach $20,000 and that have been increasing 6 percent to 10 percent a year.
Consequently, says Hudson, "either we get less every year, or I ask for more money so we can essentially stand still." Beyond the inflation, he says, the restrictions of the current system conflict with "what we want scholarship to do," which is "to be as widely disseminated as possible," including to those who don't have or can't afford a subscription.
Traditionally, journal publishers have used subscriptions to cover the costs of printing, marketing, and distribution. Many also charge a per-page fee to researchers whose work they publish, which can add up to thousands of dollars. The journals control access to the published papers, because they often hold exclusive copyright. But now, thanks to the Internet, printing presses and expensive distribution networks are no longer needed, says David Ozonoff, a School of Public Health professor of public health, who is a member of BU's Faculty Council and a co–editor-in-chief of the open-access journal Environmental Health.
Of course, there are still costs for editing, marketing, and other logistics, even for online journals, and open-access journals typically charge scholars a flat processing fee to cover these costs. For example, BioMed Central, the for-profit publisher of Environmental Health, charges authors $1,700.
Ozonoff says that some universities, such as the University of California, are footing the bill for their faculty for open-access publishing fees, and in other cases, researchers have included these fees as a line item in their grant applications. At least one major source of grants, the National Institutes of Health (NIH), recently mandated that any research it funds must be open-access within a year after publication.
Currently, according to a recent editorial in Environmental Health, only about 10 percent of published scientific articles are accessible without restrictions. But a 2006 survey by the Washington, D.C.–based Association of Research Libraries found that 43 percent of its member universities and research institutions already had open-access archives and 35 percent were planning one. "Open access is an irresistible tide," says Ozonoff. "The publishers see this. They've been trying to prevent it, but it's impossible."
Some publishers have adapted by moving to an open-access business model, while others allow open access for an additional author's fee. "With entities like NIH insisting that researchers they fund seek open access for their publications," says Millen, "it's just a matter of time before faculty become familiar with their options and the resources that are emerging." She says she would like to bring other scholarly work, such as teaching materials, into the open-access fold in addition to research publications.
Millen points out that big publishers aren't the only ones with concerns about open access; some faculty members worry about the integrity of peer review in a looser, open-access world. They also worry about losing ownership rights of their intellectual property.
"Faculty members want to see their work promoted," says Millen. "They want it to have the greatest opportunity for impact in their field. But they also want their scholarship protected." Possible middle ground solutions include instituting a pre–open access embargo, as the NIH has done, or giving faculty the choice of opting out of an institutional open-access archive for any given piece of scholarship.
"We hope to come up with some concrete steps that the University can take to see that our faculty and their work are promoted as widely as possible," says Millen, "and to create a more dynamic scholarly interchange, which is really what this is about."
Chris Berdik can be reached at cberdik@bu.edu.