A Legacy of Creativity in Poems and Prose
Poet and activist Grace Paley to read at tonight's Lowell Memorial Lecture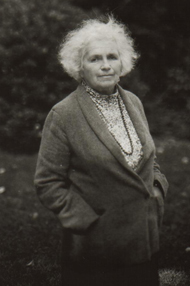 BU's Creative Writing Program has seen its share of rising stars. Poets Sylvia Plath, Anne Sexton, and George Starbuck sat in Room 222 at 236 Bay State Road in the 1950s for classes taught by visiting lecturer Robert Lowell. In celebration of the Creative Writing Program's rich legacy, prominent writer, thinker, pacifist, and feminist Grace Paley will read from her work at the Robert Lowell Memorial Lecture tonight at 7:30.
"Though the series emphasizes poetry, we want to include fiction writers as well," says Robert Pinsky, a College of Arts and Sciences professor of English and three-time U.S. poet laureate. "Grace is a profound, funny writer, elegant and down-to-earth." The evening will also include readings by Pinsky and Samantha Mineo Myers (GRS'02), a CAS Writing Program lecturer.
"I guarantee that Grace Paley's reading will be full of life and art," says Pinsky. "People who attend will be very glad they did."
Paley is known for her short fiction, her poems, and her political activism. She is the author of three books of short fiction: The Little Disturbances of Man, Enormous Changes at the Last Minute, and Later the Same Day. A compilation of her previously published work, The Collected Stories, was reprinted this month. She has published three books of poetry, Leaning Forward, New and Collected Poems, and Begin Again: Collected Poems, and a book of short stories and poetry, Long Walks and Intimate Talk.
She has received the Edith Wharton Award, the Rea Award for the Short Story, the Vermont Governor's Award for Excellence in the Arts, and the Jewish Cultural Achievement Award for Literary Arts. She is a member of the National Academy of Arts and Letters and was named New York state's first official writer.
In addition to her writing, Paley has been active in protesting nuclear proliferation, American militarization, and the Vietnam War. Her one nonfiction work, 365 Reasons Not to Have Another War, was published in 1989.
"In my experience, Grace Paley's art, her humanity, her wit, and her political ardor are all part of one admirable unit," Pinsky says.
The semiannual Robert Lowell Memorial Lecture Series was established in 2005 to bring distinguished writers to campus to read their works alongside a member of the Creative Writing Program faculty and a recent graduate of the program. The lecture series is funded by Nancy Livingston (COM'69) and her husband, Fred Levin, through the Shenson Foundation in memory of Ben and A. Jess Shenson. 
"By including brief readings by a recent student and a faculty member before the reading by a visiting poet or fiction writer," says Pinsky, "we honor the spirit of that class [in Room 222], which we hope endures."
Pinsky is the author of six books of poetry, four books of criticism, two books of translation, and a prose book. He is a member of the American Academy of Arts and Sciences.
Myers, who earned an M.A. from the Creative Writing Program, will read some of her poems. "It's an unexpected honor to read, of course," she says. "Mr. Pinsky's readings are always engaging, and it will be the first time I've heard Ms. Paley read her work."
An archivist for the Poetry Foundation and a finalist this year in the Massachusetts Cultural Council's Artist Grant Program, Myers' poetry has been published in several journals, including New Orleans Review, Washington Square, and Notre Dame Review.
"You will see from the reading that Samantha is a marvelous writer and — as her BU students can confirm — a magnetic personality," says Pinsky.
The Robert Lowell Memorial Lecture: Celebrating the Legacy of Room 222 will be held on Wednesday, April 18, at 7:30 p.m., in Room 206 of the Photonics Center, 8 St. Mary's St. A reception and book signing will follow.

Catherine Santore can be reached at csantore@bu.edu.