How to beat heartburn
New study shows link between weight gain and reflux disease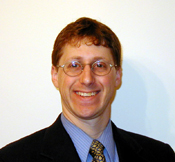 A study by a Boston University researcher gives hope to women suffering from gastroesophageal reflux disease (GERD) — if they lose weight, their symptoms will decrease. The study, which appears in the June 1, 2006, issue of the New England Journal of Medicine, has found that the risk of GERD symptoms, such as heartburn and acid reflux, rises with body-mass index (BMI) in women of normal weight as well as in overweight women.
"Finding such a direct and strong link between heartburn and BMI was really striking," says the study's lead author, Brian Jacobson, a School of Medicine assistant professor and director of endoscopic ultrasonography and associate director of endoscopy services at Boston Medical Center.
The risk for having symptoms of GERD rises progressively with increasing BMI, and even modest weight gain, which Jacobson characterizes as 15 pounds, could cause or exacerbate symptoms of heartburn. According to the study, in women with a normal baseline BMI of between 18.5 and 24.9, an increase in BMI of more than 3.5 was associated with an increased risk of frequent acid reflux. Increasing rates of obesity have not only led to more cases of heartburn, but have also been linked to a rising trend in esophageal cancer, which can be caused by acid reflux.
"If you have heartburn and have put on weight, even if you are not overweight, your heartburn could be due to the weight you've put on," Jacobson says. "If you lose weight your symptoms likely will go away."
To reach his findings, he analyzed the results of a questionnaire sent to 10,500 women participating in the Nurses' Health Study, a national study that investigates the risk factors for major chronic diseases in women. Of the respondents, 22 percent reported having symptoms of GERD at least once a week and 59 percent of those who had symptoms reported them as moderate to severe.
GERD affects up to 60 percent of people at some point during the course of the year, and 20 to 30 percent experience symptoms at least once a week. It accounts for approximately nine million visits to the doctor each year in the United States and costs about $10 billion annually to treat.
Jacobson says that the results of the study are of particular concern given the increasing rates of obesity in the United States. He notes that 70 percent of Americans are overweight, and according to the Centers for Disease Control and Prevention, 30 percent of U.S. adults are obese, which means they have a BMI of 30 or higher.
"As a nation we are getting heavier, which means the probability of heartburn will only get worse," Jacobson says. "Each year we spend billions of dollars on treating heartburn, and this study suggests we will only be spending more and more."