Heartfelt songwriting
Singer-songwriter Scott Williams (SMG'08) is the musical director of the Dear Abbeys, BU's all-male a cappella group. Click here to hear one of his original songs.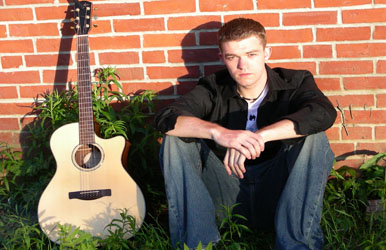 Scott Williams (SMG'08) cites Eric Clapton, Gavin DeGraw, and John Mayer as his musical influences and describes his songs as "a unique blend of acoustic music and heartfelt songwriting." He's been featured on WTBU, BU's student radio station and has performed at Boston's Tiki Room and Cambridge's All-Asia Café.
Click here to hear Williams' song "Nameless."
Williams will perform at BU Central's Acoustic Café on Thursday, September 28, at 8:30 p.m. The show is free with a BU ID.