July 2017
CTSI Spotlight
Boston University Profiles
Several features have been added to the BU-Profiles.
A new interface, with tabbed navigation and improved compatibility for mobile devices
BU and BMC sponsored research, is now included on the Research tab

The BU and BMC Offices of Sponsored Programs now provide grant data for inclusion in BU Profiles. Data will be updated monthly.

Altmetric (alternative research metrics) adds a real-time view of the reach and influence of your work using online mentions and shares of pubs across social media sites, blogs, mainstream media and more

Altmetric allows you to track and demonstrate the reach and influence of your work to key stakeholders. Altmetric begins collating online mentions and shares across its sources as soon as it's published, meaning you can get feedback on how it's being received long before citation data becomes available.

View Related Profiles, allows people to quickly identify and view co-author profiles
Links to PMID, PMCID and DOI references, when available
Graduate degrees have been added for faculty
January 2017
The CTSI's mission is to provide tools, services and resources to clinical investigators to maximize the impact of discoveries and speed the translation of research into improved patient care through collaborative approaches.
Funding Opportunities
KL-2 Fellowship Award:  Funding Period: April 1st, 2017 to March 31st, 2019
We are delighted to announce that the CTSI will support two KL-2 trainees for Career Development Awards beginning April 1, 2017, and extending through March 31, 2019. Faculty interested in the support should submit a Notice of Intent by February 1st, 2017. Application deadline is February 10, 2017. Application details.
Mini Sabbatical Funding:  Funding Period: April 1st, 2017 to March 31st, 2018
The CTSI will fund three mini-sabbaticals at other academic and research institutions, which are intended to encourage intellectual growth and multidisciplinary and inter-institutional collaboration. Mentored faculty, post-doctoral scholars, project coordinators and research staff are eligible to apply. Application deadline 2/28/17. Application details.
Integrated Pilot Grants:  Funding Period: April 1st, 2017 to March 31st, 2019
Application details to follow.
The CTSI provides pilot funding for innovative translational research and the development of innovative translational research methods at BU. This encompasses the continuum from the development of new therapies and diagnostic tests to studies of the population health impact of health interventions.
Training Opportunities
Spring K Grant Writing Course
We are delighted to announce that the CTSI will offer a Spring K Grant Writing Course consisting of 6, 2-hour sessions:
March 9th
April 6th
May 4th
June 8th
July 6th and 20th
Participants in the course will:
Recognize NIH structure and Institute priorities, basic "anatomy of a K" including essential components of each section, and K review criteria. Prepare all sections of their K award. Critique previously submitted K awards as well as each other's CDA sections participate in mock study sections. Application opens January 24, 2017, Information session January 24, 2017 at 10:30am in R103.
Educational Programs for BMC/BU Medical Campus Clinical Researchers
The CTSI and the Office of Human Research Affairs (OHRA) offer regularly scheduled and on-request seminars and trainings for BMC/BU Medical Campus clinical/human subjects researchers.  The purpose of these educational venues is to enhance attendees' knowledge regarding important ethical, regulatory, and operational clinical/human research topics and to ultimately lead to higher quality research conducted by BC/BU Medical Campus research teams aware of the latest policies and procedures. Trainings include:
Monthly Seminar and Roundtable Series
A.   Clinical Research Seminars One hour presentations held at noon on the second Wednesday of each month from September-June
B.   Recruitment & Retention Roundtables Are interactive roundtables held at noon on the fourth Wednesday of each month from September-June.
Visit the clinical research seminar CRRO website to review the upcoming topics and speakers.
Recurrent trainings for investigators and research team members who conduct or plan to become involved in human subjects research including faculty, research fellow, residents and students. There is a small registration fee which covers materials, breakfast, and fulfills the GCP training requirement for 3 years.
A.   The Principal Investigator Role: What Every New and Seasoned PI Needs to Know about the Conduct and Oversight of Human Research Studies. 4-hour rigorous training using the training using the International Conference on Harmonization Good Clinical Practice (ICH-GCP) as the gold standard for the conduct of human research studies
B.   Fundamentals in the Conduct of Human Research Studies: BUMC Clinical Research Professional Staff Training. An 8 hour training (two 4-hour sessions a week apart) based on ICH-GCP covers  the key topics and concepts to ensure that clinical research professionals at BMC/BU Medical campus are able to successfully conduct research study activates.
The next Fundamentals training is on February 9 and 16 from 9a-1p on each day.
View the scheduled PI trainings and fundamental trainings.
Additional trainings/seminars are provided throughout the year driven by need and interest.  Go to the CRRO website for information where you can also request to be added to receive email announcements of upcoming events. You can also contact Karla Damus (damusk@bu.edu or 617 638 8862).
Want to be a partner in research?
The Boston University Clinical & Translational Science Institute (BU-CTSI) offers Connecting Community to Research trainings. Each interactive training gives community members tools to become research advocates. Research advocates are community members who partner with researchers to improve the health of their communities.
This training provides you with:
An introduction to research
Ways to get involved
Skills around telling your story
If you are interested in hosting a training at your group or organization please email us at ccr@bmc.org or call 617-638-8036.
Upcoming Events
Boston University Clinical and Translational Science Institute (BU-CTSI)
6th Annual David Seldin Memorial Symposium
Clinical Methods
March 20, 2017
Metcalf Hall, George Sherman Union
775 Commonwealth Avenue, Boston, MA 02215
Research Resources
The CTSI offers numerous resources/services that are intended to support your research projects across BU to include:
CTSI Spotlight
Center for Regenerative Medicine (CReM) receives 3 prestigious NIH awards
Awards totaling more than $9 million will help further stem cell research at BMC, BU and BUMC
The Center for Regenerative Medicine (CReM) at Boston Medical Center (BMC) and Boston University School of Medicine (BUSM) has received three prestigious awards from the National Institutes of Health (NIH) to further its commitment to induced pluripotent stem cell (iPSC) research and education. Including a $4.1 million National Center for Advancing Translational Sciences (NCATS) award to form a national CTSA network for iPSCs banking, sharing and training. The consortium, which will be led by BU principal investigators Kotton and Dr. Andrew Wilson, Assistant Professor of Medicine, will include researchers from the University of Pennsylvania, Harvard University and the University of Chicago. More information!
BU-CTSI KL2 Awardee: Dr. Joshua Campbell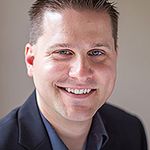 Joshua Campbell, Assistant Professor of Medicine (Computational Biomedicine), School of Medicine received the 2016 KL2 Fellowship in addition to the Ralph Edwards Career Development Professorship for "Single-cell RNA sequencing of bronchial epithelium of smokers and lung tumors". Using bioinformatics, Joshua Campbell's research in DNA and RNA sequencing works to help detect and treat lung cancer and COPD at an earlier stage by identifying unique genomic mutations and then targeting them with novel therapies.