The Graduate Program in Bioinformatics offers unique interdisciplinary training in the science, engineering, medicine and ethics of twenty-first-century systems biology. The Program is University-wide and includes Faculty from the Colleges of Engineering, Arts and Sciences, components of the Medical campus including the National Emerging Infectious Disease Laboratory (NEIDL), and adjunct faculty from major biotechnology companies, the Broad Institute, Harvard Medical School  and the National Institutes of Health. View the full list of Faculty ›
---
SPOTLIGHT
Daniel Segrè, Ph.D.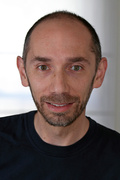 Associate Professor, Bioinformatics
Associate Professor, Biology
Dr. Segrè's laboratory research interests focus on the evolutionary dynamics of biological networks, in particular in the interplay between response to genetic and environmental perturbations, genomic-level functional organization, and optimal adaptation. His research lab is especially interested in developing constraint-based models to study the regulatory and evolutionary dynamics of metabolic networks across different organisms, cell types, and interacting cell populations.
Research Interests
• Computational Systems Biology
• Evolutionary Dynamics of Biochemical Networks
• Microbial Metabolism
• Origins of Life and Bioenergetics
Segrè Research Group Website ›
---
SPOTLIGHT
Kirill Korolev, Ph.D.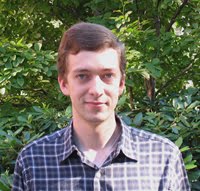 Assistant Professor, Bioinformatics
Assistant Professor, Physics
Research Interests
• Evolutionary Dynamics of Cancer
• Early Warning Signals of Population Collapse
• Evolution of Microbial Populations
---
SPOTLIGHT
Avrum Spira, M.D., M.Sc.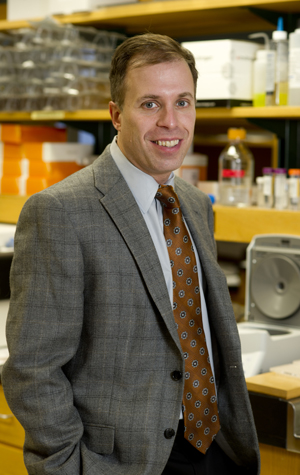 Associate Professor of Medicine, Pathology and Laboratory Medicine
Adjunct Associate Professor of Bioinformatics
Director, Translational Bioinformatics Program, Clinical and Translational Science Institute
Dr. Spira's laboratory research interests focus on applying high-throughput genomic and bioinformatics tools (including microarrays and RNA-seq) to the translational study of lung cancer and Chronic Obstructive Lung Disease (COPD).  The primary research focus of his lab is to determine how cigarette smoking affects intra-thoracic (lobar bronchi and lung parenchyma) and extra-thoracic (mouth and nasal) airway epithelial cell gene expression and to use this information to develop non-invasive genomic biomarkers for lung cancer (and other smoking-related lung diseases) that can identify that subset of smokers at risk and potentially guide therapeutic and preventive strategies for these diseases.  With a $13.6 million grant from the Department of Defense awarded in 2011, Dr. Spira is carrying the research forward as leader of a five-year study called Detecting Early Lung Cancer Among Military Personnel (DECAMP). Dr. Spira is also an alumnus of Boston University's MS in Bioinformatics Graduate Program.
Research Interests
• Lung Cancer and COPD Genomics
• Smoking and Airway Gene Expression
• Bioinformatics
• Critical Care Medicine
• Pulmonary Medicine
---