Into the Wild
Belmont's Habitat offers urban oasis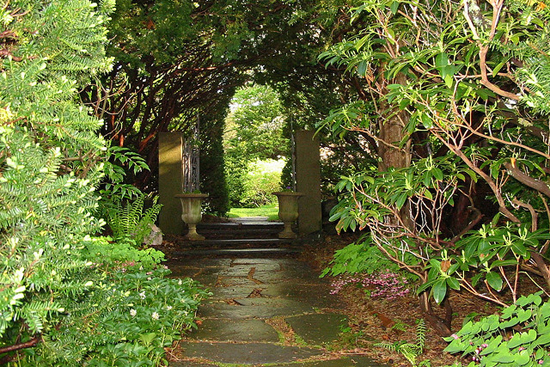 It's hard to imagine that just six miles from downtown Boston, there's a 90-acre wildlife sanctuary featuring 2.5 miles of trails, two ponds, formal perennial gardens, and a Georgian-style mansion built in 1914.
Welcome to Habitat Education Center and Wildlife Sanctuary, located in Belmont and run by the Massachusetts Audubon Society.
For $4, you can spend the entire day hiking the trails, bird-watching, or roaming the banks of Turtle or Weeks Pond, where you can usually spot frogs, ducks, and turtles. There's also a wetland with a vernal pool and monthly art exhibits in the mansion.
Habitat offers visitors a bird checklist, so you can mark off the hawks, owls, and hummingbirds—and the rarer Baltimore orioles and whip-poor-wills—you see. Picnics are permitted in designated areas, so feel free to pack a lunch and make a day of it. Visitors are urged to stay on designated trails to avoid ticks and poison ivy.
The Habitat Education Center and Wildlife Sanctuary is at 10 Juniper Rd., Belmont, Mass. The visitor center is open from 8:30 a.m. to 4:30 p.m. on weekdays and from 10 a.m. to 4 p.m. on weekends. Trails are open every day from dawn to dusk. Phone: 617-489-5050. To get there by public transportation, take the CT2 bus from Mountford and Lenox Streets toward Sullivan station and get off at the Kendall/MIT stop. From there, take the Red Line outbound and get off at Harvard station. Take the 74 bus to Belmont, and get off at Alexander Avenue at Leonard Street. Follow Alexander Avenue to Somerset Street. The entrance to Habitat is on your right, about a 15-minute walk.
John Fichera can be reached at jfichera@bu.edu.