MFA in Literary Translation
Established in 2019, the BU Master of Fine Arts in Literary Translation provides  intensive training for those interested in a career as a literary translator. Working with faculty who are themselves professional translators, students will engage with the theory and practice of literary translation while refining their stylistic and linguistic skills and expanding their knowledge of the field of Translation Studies.
About the Program
Located in the heart of Boston's vibrant literary scene, the MFA program is built around BU's storied literary translation seminar, which brings leading literary translators to Boston to talk technique with our students. The two-semester curriculum includes courses in translation history and theory, language-specific workshops, and advanced literary study. A collaborative workshop brings together students translating from different languages. For the capstone project, students work closely with faculty mentors to produce a publishable translation of a text of their choosing.  The BU MFA in Literary Translation is the only program of its kind to include a specially designed course in English style for translators.
The MFA program is administered by the Department of World Languages & Literatures and draws on faculty expertise in the Departments of Classics, Romance Studies, English, and Creative Writing. For Fall 2023, we will be accepting students translating into English from eleven languages: Arabic, Chinese, French, German, Ancient Greek, Japanese, Korean, Latin, Persian, Spanish, and Turkish.
What can I expect to learn in the program?
Successful students graduating with an MFA in Literary Translation will demonstrate:
♦ a broad knowledge of the history of translation and Translation Studies as a discipline, and of the main ideas and debates in the field, from antiquity to the present;
♦ an advanced ability to translate texts of different genres and levels of difficulty;
♦ the ability to evaluate translations critically and to pinpoint the methods and strategies used by a translator in order to achieve different effects (e.g., domestication, foreignization, rusticization, archaism, etc.)
What can I do with BU's MFA in Literary Translation?
Graduates of MFA in Literary Translation will be equipped with the skills, connections, and portfolio to find translation work and to pursue a wide variety of international careers, not only in literary but also in technical, legal, and humanitarian fields. They will be well qualified to pursue literary careers or work as editors in literary publishing, as many Boston University Creative Writing MFA and PhD graduates have gone on to do, including Jhumpa Lahiri, Don Share, Zayd Dohrn, and Aviya Kushner, to name a few.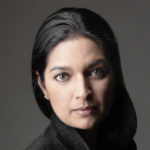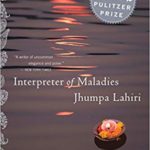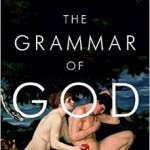 For those desiring further graduate study, the MFA also provides an exceptionally strong foundation from which to begin a PhD in comparative literature, language & literature, or an area studies or social science field.
Whom can I ask for more details?
For more information, click the link below or contact the program director, Anna Elliott (aelliott@bu.edu)