The Second Annual Sedgwick Lecture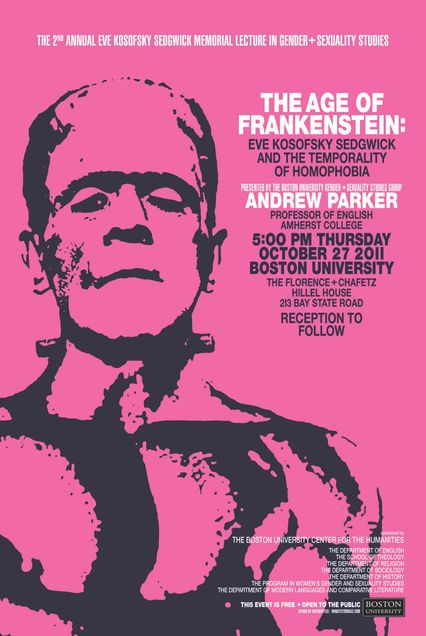 Andrew C. Parker, Professor of English at Amherst College delivered the Second Annual Sedgwick Lecture on October 27, 2010. Professor Parker was one of Professor Sedgwick's important collaborators and interlocutors, having co-edited with her Performativity and Performance (Routledge 1995).
He is also co-editor with Janet Halley of After Sex? On Writing Since Queer Theory (Duke University Press, 2011). His book The Theorist's Mother: Maternities from Marx to Derrida appeared soon after the lecture from Duke University Press.