Research Opportunities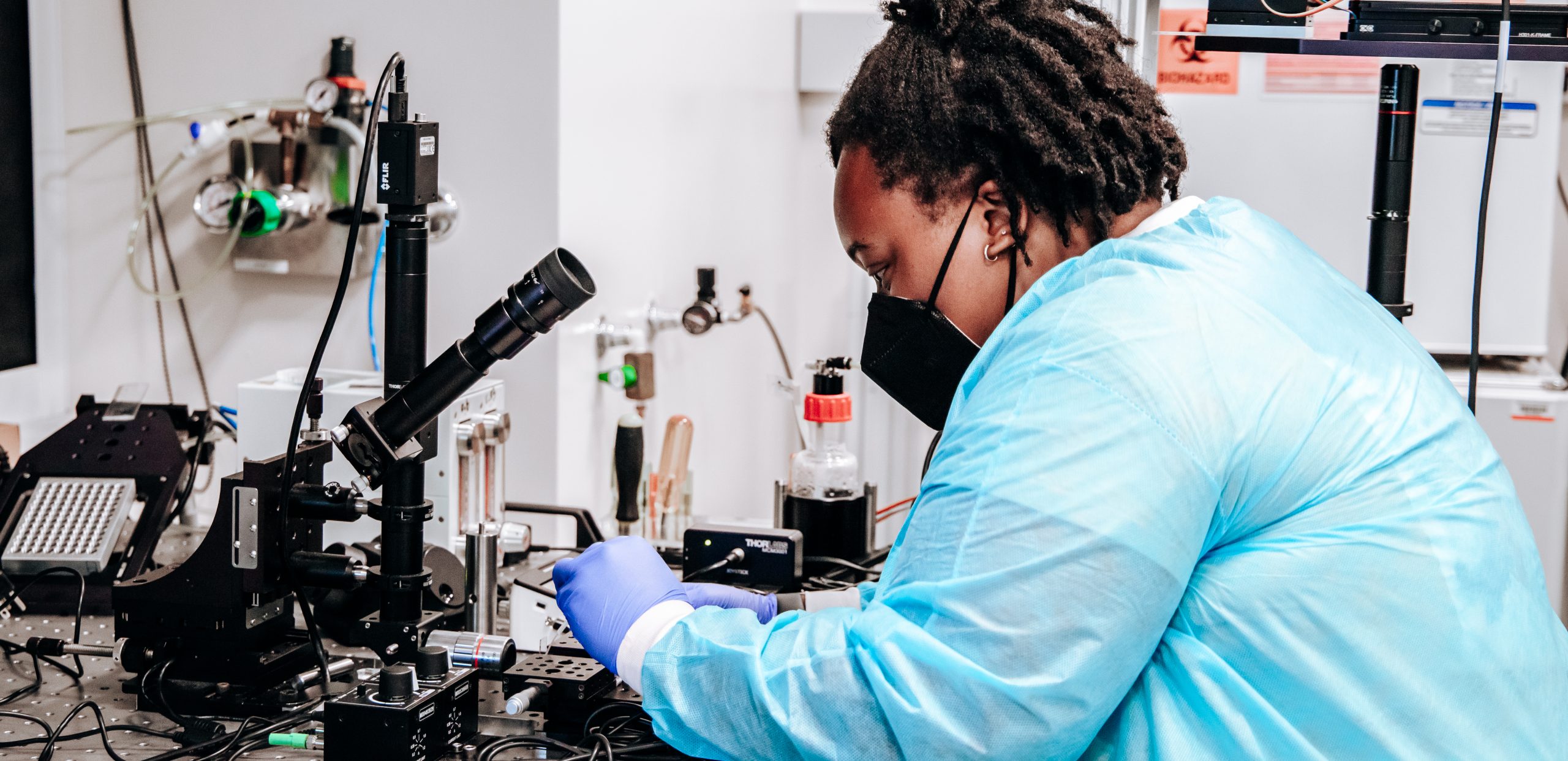 Students who are are currently enrolled at BU, FIU, or UM and wish to conduct research for the CELL-MET program should please contact CELL-MET at infonerc@bu.edu, to be connected with appropriate faculty researchers.
For students at other institutions, CELL-MET offers summer research opportunities through Research Experience for Undergraduates (REU), Research Experience and Mentoring (REM), and Research Experience for Teachers (RET) programs. Summer research participants engage in laboratory research related to the ERC at all three CELL-MET institutions.
Summer 2023 Program Dates and Participating Labs:
Boston University
REU June 5 – August 11, 2023 / RET July 5 – August 11, 2023
Participating Faculty: Thomas Bifano, David Bishop, Chris Chen
Research areas:  Cardiac tissue engineering, biomedical imaging, cardiac monitoring
Florida International University
REU May 31 – Aug 4, 2023 / RET and Young Scholars June 19 – July 28, 2023
Participating Faculty: Arvind Agarwal, Darryl Dickerson
Research areas:  Nanomechanics of bio and soft materials; engineering complex tissues and understanding how biophysical cues impact engineered tissue function
University of Michigan
REU May 30 – August 4, 2023 / RET June 26 – August 4, 2023
Participating Faculty: Brendon Baker, David Nordsletten
Research areas: Tissue mechanics and biomaterials
Applications for CELL-MET summer research opportunities at BU, FIU, and UM are coordinated centrally through Boston University. Please follow this link to apply: http://www.bu.edu/photonics-reu/apply/.