The 14 Best Secondhand Shops in and around Boston
The best places to find used clothing and furniture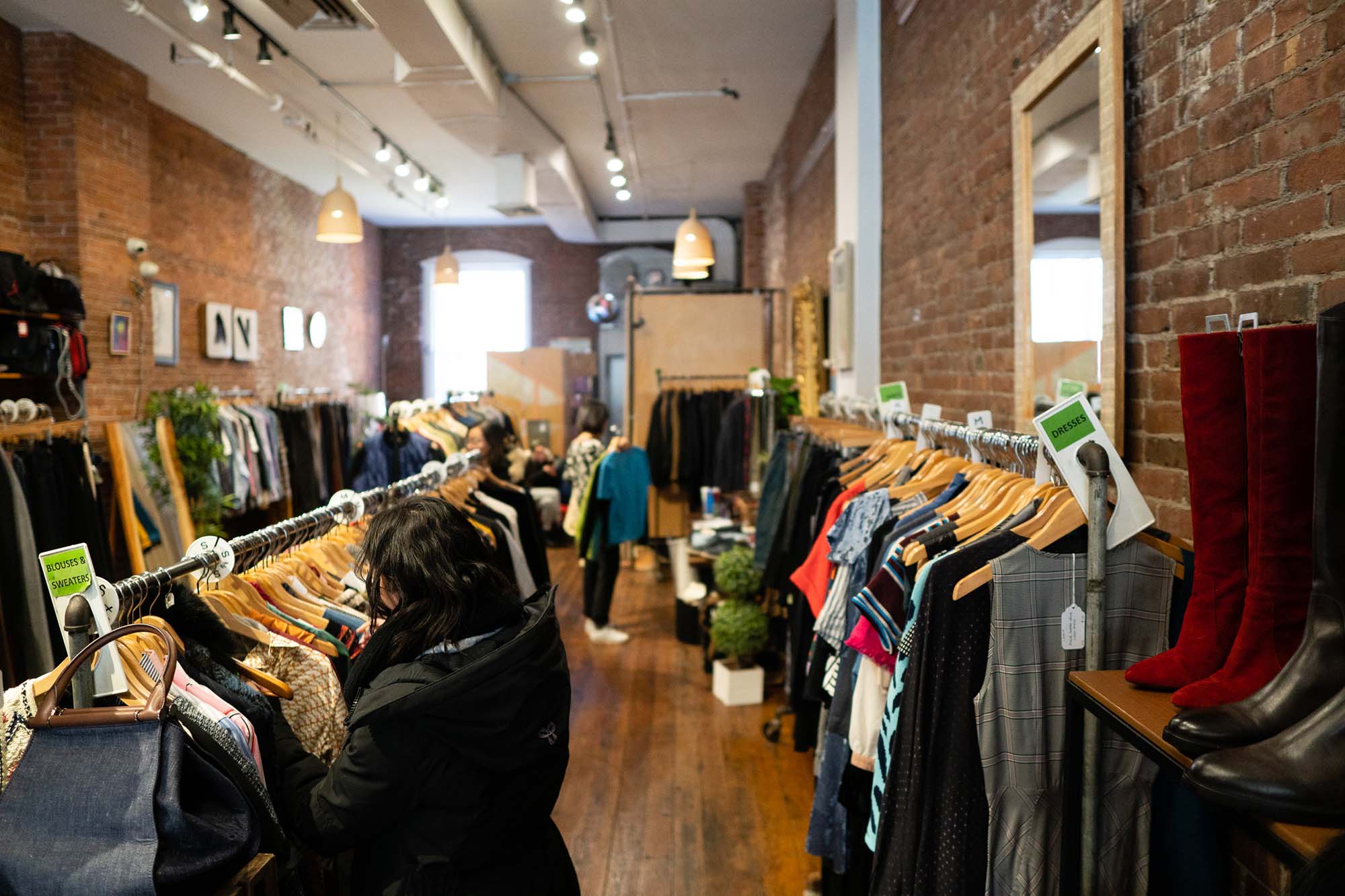 In the City
The 14 Best Secondhand Shops in and around Boston
Love shopping vintage? Check out our guide on where to go for used clothing, furniture, and more
Shopping for clothes, furniture, and housewares can be a challenge on a student budget. Fortunately, Boston-area secondhand stores offer a wide range of goods, from tables and chairs to designer duds and accessories. And purchasing someone else's castoffs is good for the environment, as well as for your wallet. Consider this: the average American throws out 81 pounds of clothing each year, adding a staggering 26 billion pounds of textiles a year to landfills.
Whether you're hitting a thrift, resale, consignment, or vintage store, you'll find clothes and furniture for relatively low prices. There are differences, though: thrift stores sell donated items, resale stores pay sellers for items, and consignment shops accept items from owners, who get a percentage when the items sell. Resale shops tend to sell more current styles, while consignment shops normally sell a mix of vintage (items more than two decades old) and current clothing and accessories.
There is a thrill to unearthing a hidden gem at the bottom of a pile or at the back of a shelf, and knowing that it's worth at least double what it's marked. So, we've put together a list of secondhand stores worth checking out, from a vintage store specializing in retro video games to a consignment store where you can get designer clothes for low prices and support local charities. Have a favorite that we've failed to include? Add it in the Comment section below.

Note: Many stores are taking extra precautions when it comes to selling, such as asking customers to wash their items before dropping them off (which is always a good idea) and leaving them untouched for 24 hours.
Have a favorite secondhand or consignment shop that's not on our list? Add it in the Comment section below.