Headfirst into Commencement
Research analyst John Standard is new to BU, but he will volunteer at Commencement this weekend.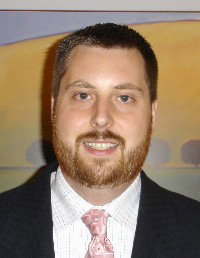 John Standard, a research analyst in the office of institutional research, arrived at BU in March, and will be volunteering at Commencement this weekend. "It's a great way to feel like part of the community," Standard says. He will be working at an entrance to Nickerson Field, serving handicapped visitors by helping them find appropriate seating.