Cynthia Brossman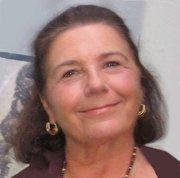 Cynthia Brossman has coordinated outreach programs at Boston University for 30 years and currently is Director of the Learning Resource Network (LERNet) a center at Boston University dedicated to offering STEM programs to K-12 teachers and students. LERNet's mission is to encourage interest in STEM; promote awareness both of careers and research; and help to create diversity in these fields. In addition to Artemis, LERNet programs have included BIOBUGS, Summer Pathways, GROW, AI4ALL and Codebreakers, several of which focus on encouraging young women to pursue STEM.
LERNet also has administered several NSF grants including GLACIER, an NSF GK-12 program focused on Global Change, TRIPPS, a Research Experience for Teachers (RET) in Biophotonics, PROSTARS (an NSF STEP grant), and WIN (Women in Networks), an NSF PAID award.
Brossman is co-founder of the Boston Area Girls STEM Collaborative (@BostonGirlsSTEM), a non-profit coalition of local universities and organizations that advocates for girls in science and implements programming to increase their participation in STEM activities. She has helped organize their two annual flagship programs, SET in the City and Tech Savvy, for the past 13 years.