Our team
Who are we? Currently, we're a team of nine: three writer-editors, three print and interactive media designers, two video and events gurus, and one whiz at BU's sourcing systems.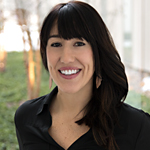 Tiffany Canetta is DevCom's senior graphic designer. She holds a bachelor's degree in communications from The College at Brockport, and began organizing DevCom's project processes in March 2009. She earned her master's degree in graphic design from BU's College of Fine Arts in 2014. Before joining Boston University, Tiffany worked as an event manager for Blitz Media in Needham, Mass., and as a traffic coordinator for the Syracuse, New York, advertising agency Eric Mower & Associates.
Tiffany is responsible for designing many of DevCom's print projects and online graphics, and for supervising the department's graphic designer position.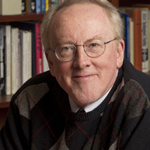 Jeff Cruikshank serves as the executive director of advancement communications. A 1974 graduate of Amherst College and a 1987 graduate of the Harvard Business School's Program for Management Development, he has produced communications for more than two dozen campaigns, ranging from million-dollar capital efforts to billion-dollar comprehensive campaigns. He has worked with DAR Senior Vice President Scott Nichols on three previous campaigns. Before joining DAR in 2010, Jeff worked on a series of BU-related publications, including the public version of President Brown's 2007 strategic plan and case statements for CFA, the BU School of Law, the BUSM student residence, and the Student Services project.
He has also written a number of books, including The Man Who Sold America, a biography of advertising pioneer Albert Lasker, published by the Harvard Business Review Press in 2010.
Jeff is responsible for planning and executing all communications related to the campaign.  (Click here to see the complete campaign plan.)
Suzan Glaum is DevCom's associate director of design and new media. Suzan holds a master's degree in graphic design from the University of Massachusetts Dartmouth and a bachelor's degree in graphic design from the University of Marmara in Istanbul, Turkey. She started her career as a designer at the Young & Rubicam ad agency, and has since worked for the in-house design departments of several US companies. While maintaining her busy career, she also taught graphic design courses at Mount Ida College for four years, before joining BU's DevCom team in October, 2012.
She is passionate about the design industry and has an extensive experience with print, web, and multimedia. Her work has been widely recognized and exhibited at galleries throughout Europe and the United States, and she's won several awards.
Her DevCom responsibilities include oversight of the department's design and new media efforts and design of print and multimedia fundraising materials used throughout the University. She works closely with the DevCom director and supervises the department's designer and new media team to produce high-quality products that are consistent with BU brand standards.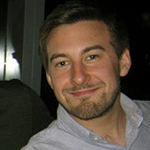 Dave Goldstein is senior program coordinator for DevCom, Campaign Events, and Stewardship. Before joining the DevCom team, Dave worked as a staff coordinator for the Global Leadership Development team at DAR, and before that, he worked for the BU School of Management. He has a bachelor's degree in history from George Washington University.
Dave is responsible for carrying out the administrative functions for the team, including procurement and vendor relations.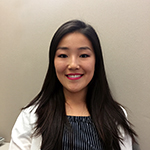 Jiani Liu serves as DevCom's graphic designer. She holds a BA in design and visual communications from Xi'an Jiaotong University in China, as well as an MA in graphic design from Suffolk University. Before arriving at Boston University in July 2015, she interned at Next Mile Project and several start-ups in the Boston area. She seeks to integrate both Eastern and Western design aesthetics to emphasize the global aspirations of Boston University and cater to global audiences.
Jiani is responsible for creating digital graphics and print collaterals, including email banners, invitations, posters, and proposals.
Austyn Ellese Mayfield is DevCom's integrated media producer. Equal parts "word nerd" and "production geek," she happily splits her time overseeing the creation of video content and developing programming for DAR events. She holds an M.A. in creative writing and an M.S. in broadcast journalism—both of which were earned at BU, which she attended as a Martin Luther King, Jr., Fellow.
Austyn Ellese has written for a number of local publications, including The Boston Globe, the Improper Bostonian, and Boston Magazine; and—since old habits are hard to break—in her downtime, she continues her work as a freelance lifestyle writer, stylist, and video producer for businesses and charities.
Lisa Nault is DevCom's producer/editor. She holds a bachelor's degree in communication (media arts) and psychology from Simmons College. She works closely with various departments to create video content from the pre-production stage all the way to post-production. Usually she can be found carrying large bags of equipment from shoot to shoot or hidden behind her computer in the midst of an editing session.
Before joining the DevCom team, Lisa interned on two different documentaries that were aired on PBS and American Experience. She also worked on an independent feature film called "Wetware" as the post production supervisor, assistant editor, and set still photographer. While at Simmons, Lisa hosted two national award winning/nominated radio shows and was editor-in-chief of The Simmons Voice newspaper. She loves working in Boston and having the opportunity to tell people's stories through film.
Julia Serazio is DevCom's director, overseeing all of the team's work while specializing in the writing and editing end of things. She holds a bachelor's degree in (not surprisingly) English, from Cornell University, as well as a master's in journalism from Columbia University. She came to BU from Yale, where she worked in development communications during the record-breaking "Yale Tomorrow" campaign; before that, she spent a fairly frantic but happy decade as a journalist, holding editorial roles at The Houston Press, New York Magazine, Condé Nast Portfolio, and Next City while also writing for publications including the New York Times, The Boston Globe, and the Houston Chronicle.
Julia is a Boston native and is very happy to be home. Go Pats!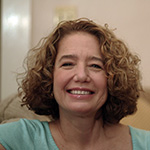 Thea Singer is DevCom's associate director, serving as managing editor for the team and writing and editing all manner of copy. She earned her bachelor's degree in English literature from Northwestern University, only occasionally venturing into the Windy City.
She is a longtime journalist, editor, and critic whose articles have appeared in numerous print and online publications, including the Washington Post, Boston Globe, Scientific American, Inc., Newsweek The Daily Beast, MORE, O the Oprah magazine, and Psychology Today. She came to BU after serving as Northeastern University's science writer for two years. Her book, Stress Less (Viking/Hudson St. Press, 2010), sprang from the research of Nobel laureate Elizabeth Blackburn linking psychological stress with aging, all the way down to our cells.
She taught science writing at MIT for several years, and has been a publisher-in-residence at Emerson College. A highlight: She is the proud parent of a BU student (CAS'20), who has turned her into a hockey fan.