Our team
Who are we? Currently, we're ten full-timers: eight in DevCom and two in New Media.
Tiffany Canetta is a DevCom designer. She earned a bachelor's degree in communications from The College at Brockport, and began organizing DevCom's project processes in March 2009. Before joining Boston University, Tiffany worked as an event manager for Blitz Media in Needham, Mass., and as a traffic coordinator for the Syracuse, New York, advertising agency Eric Mower & Associates.
Tiffany is responsible for designing and overseeing the production of many of DevCom's print projects and online graphics.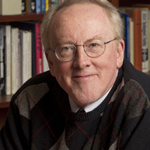 Jeff Cruikshank serves as the director of advancement communications, overseeing DevCom and Campaign New Media. A 1974 graduate of Amherst College and a 1987 graduate of the Harvard Business School's Program for Management Development, he has produced communications for more than two dozen campaigns, ranging from million-dollar capital efforts to billion-dollar comprehensive campaigns. He has worked with DAR Vice President Scott Nichols on three previous campaigns, and also with several people in Scott's senior leadership ranks. Before joining DAR in October, Jeff worked on a series of BU-related publications, including the public version of President Brown's 2007 strategic plan and case statements for CFA, the BU School of Law, the BUSM student residence, and the Student Services project.
He has also written a number of books, including The Man Who Sold America, a biography of advertising pioneer Albert Lasker, published by the Harvard Business Review Press in 2010.
Jeff is responsible for planning and executing all communications related to the campaign.  (Click here to see the complete campaign plan.)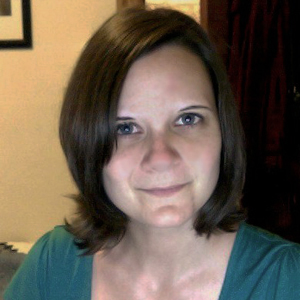 Caitlin Cushman is a producer for DAR New Media. She was previously a writer/editor for DevCom, and she holds a BFA in fiction from Emerson College and an MFA in fiction from American University. She has taught; published; edited; studied literature and writing; sold things; bought things; read many, many, many things; and spent a fairly unreasonable amount of time on the web—so she knows it's an exciting time to be a content creator.
Her fiction has appeared in So To Speak and Amazing Graces: Yet Another Collection of Fiction by Washington Area Women, and she has published reviews and author interviews online at First Person Plural.
Her DNM responsibilities include: generating and editing cross-platform content, managing websites, proofing and providing writerly advice, brainstorming strategies for engagement and fundraising (especially for The Campaign for Boston University), staying abreast of new media development and innovation, whatever else Leah comes up with, and making sure her coworkers remember to take a break for lunch.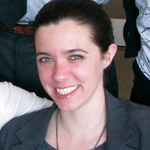 Leah Davis is DAR's associate director of new media. A graduate of Swarthmore College with an MFA from Boston University, Leah has been with DAR since 2009. A founding member of BU's Campaign New Media team, Leah is committed to pushing the boundaries of development communication. She believes that excellent content—created to delight, entertain, and educate users—is an essential component of institutional stewardship and fundraising.
Before coming to BU, Leah trained as a SGT in the US Army. In her free time, she works as a freelance illustrator with Hasbro, Disney, CBS, and others. Leah maintains that she is New England's only digital illustrator who is also proficient with a grenade launcher.
Leah's DevCom responsibilities include: leading the campaign's social and new media communications strategy, while overseeing the development and execution of DevCom's various new media projects. She is available to assist with web, email, and design projects.
Suzan Glaum is DevCom's senior graphic designer. Suzan holds a master's degree in graphic design from the University of Massachusetts Dartmouth and a bachelor's degree in graphic design from the University of Marmara in Istanbul, Turkey. She started her career as a designer at the Young & Rubicam ad agency, and has since worked for the in-house design departments of several US companies. While maintaining her busy career, she also taught graphic design courses at Mount Ida College for four years, before joining BU's DevCom team in October, 2012.
She is passionate about the design industry and has an extensive experience with print, web, and multimedia. Her work has been widely recognized and exhibited at galleries throughout Europe and the United States, and she's won several awards.
Her DevCom responsibilities include the design of print and multimedia fundraising materials used throughout the University. She works closely with DevCom directors and supervises the department's junior designers to produce high-quality products that are consistent with BU brand standards.
Andrea Kennedy is the director of Development Communications. Andrea holds a master's degree in science journalism from COM and has worked in DAR since July 2005—first as a proposal writer for Principal Gifts, then as a member of the DevCom editorial team. Before moving to Boston to attend BU, Andrea studied biology at William & Mary and spent five tan years in Florida as a marine biologist.
Andrea is responsible for managing the development-related side of DAR's communications efforts, writing and editing DevCom pieces, and, when he needs it, helping Jeff with campaign planning.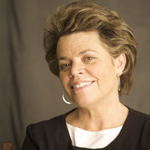 Francie King is DevCom's senior proposal writer. She holds a master's degree in anthropology from Boston University and a bachelor's in literature from Denison University. A longtime writer and editor, she most recently directed the campaign communications office for the Museum of Fine Arts during its $500 million campaign (completed in 2008), and has managed communications offices and writing projects for Harvard University, Wellesley and Wheelock Colleges, and Lesley University. She has written and/or edited nine non-fiction books. In her hours away from BU, she writes profiles and personal histories, and ghostwrites memoirs under the aegis of HistoryKeep, her Marblehead-based company.
Austyn Ellese Mayfield is a writer/producer for DevCom. Equal parts "word nerd" and "production geek," she happily splits her time writing copy for development pieces and overseeing the creation of video content (with Alyce Nicolo). She holds an M.A. in creative writing and an M.S. in broadcast journalism—both of which were earned at BU, which she attended as a Martin Luther King, Jr., Fellow.
Austyn Ellese has written for a number of local publications, including The Boston Globe, the Improper Bostonian, and Boston Magazine; and—since old habits are hard to break— in her downtime, she continues her work as a freelance lifestyle writer, stylist, and video producer for businesses and charities.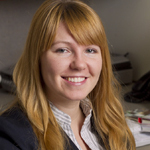 Alyce Nicolo is the assistant director of Development Communications. She started working in DAR four days after graduating from COM with a bachelor's degree in magazine journalism. She has written for the West Roxbury and Roslindale Transcript and the York Weekly, and she occasionally blogs about being diabetic.
In addition to writing and editing for print and electronic communications, her DevCom duties include researching and interviewing donors, creative concepting with designers, and overseeing the creation of a library of development and campaign videos —including the video collateral for all of DAR's campaign kickoff events. She also helped launch BUAA's Twitter and Facebook accounts, back in the day when the BUAA Facebook page had a measly 9,000 members.
Suzi Sweeney is a program coordinator for DevCom, Campaign Events, and Stewardship. Before joining the DevCom team, Suzi worked as a staff coordinator for the Leadership Gifts team at DAR. She has a bachelor's degree in hospitality management from Syracuse University.
Suzi is responsible for carrying out the administrative functions for the team and is excited to combine her interests of fundraising and events while exploring the world of communication and design.