The Planning Committee—Members of the Symposium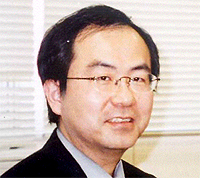 Masafumi Ogawa is Professor of Music Education, Yokohama National University, Faculty of Education and Human Science, Japan. He holds a Bachelor of Art in Voice and a Master of Music Education from Tokyo Geijutsu Daigaku (Tokyo University of Fine Arts and Music). He received his DME degree from Indiana University in 2000 with his dissertation "Early Nineteenth Century American Influences on the Beginning of Japanese Public
Music Education."

Dr. Ogawa served on the Faculty of Education and Oita University, Faculty of Education at Ibaraki University and was on the Faculty of School Education at Joetsu University of Education from 1997 to 2005. His primary interests are in choral music education, music education curriculum, and music teacher education. He has published in major music education journals including those of international distribution. His major articles are as follows:
"Attitudes and practices of Japanese and American music teachers towards integrating music with other subjects" (co-authored with Stephen Zdzinski, and others), International Journal of Music Education Vol,25 (1) 2007 pp.57-73.
"Music Teacher Education in Japan:Structure, Problems, and Perspectives,"
Philosophy of Music Education Review, Vol. 12, No.2, 2004 pp.139-153.
"American Contribution to the Beginning of Public Music Education in Japan,"
The Bulletin of the Historica Research in Music Education, Vol.12, No 2, 1991 pp,113-128.
"Japanese Traditional Music and School Music Education,"
Philosophy of Music Education Review, Vol.2, No.1 1994, pp. 23-36
He has also published other papers in English in Japanese Journals:
"A Mission and a Responsibility of Choral Music Educators," 1986.
"Toru Takemitsu's Compositional Techniques and His Identity as
Japanese in Western Art Music," 1987.
"Teaching Techniques and Teacher Behavior Modification in General
Elementary Music Education," 1987.
"Similarities Between the Public Music Education Curriculum of Japan
and the Early 19th Century United States," 1996.