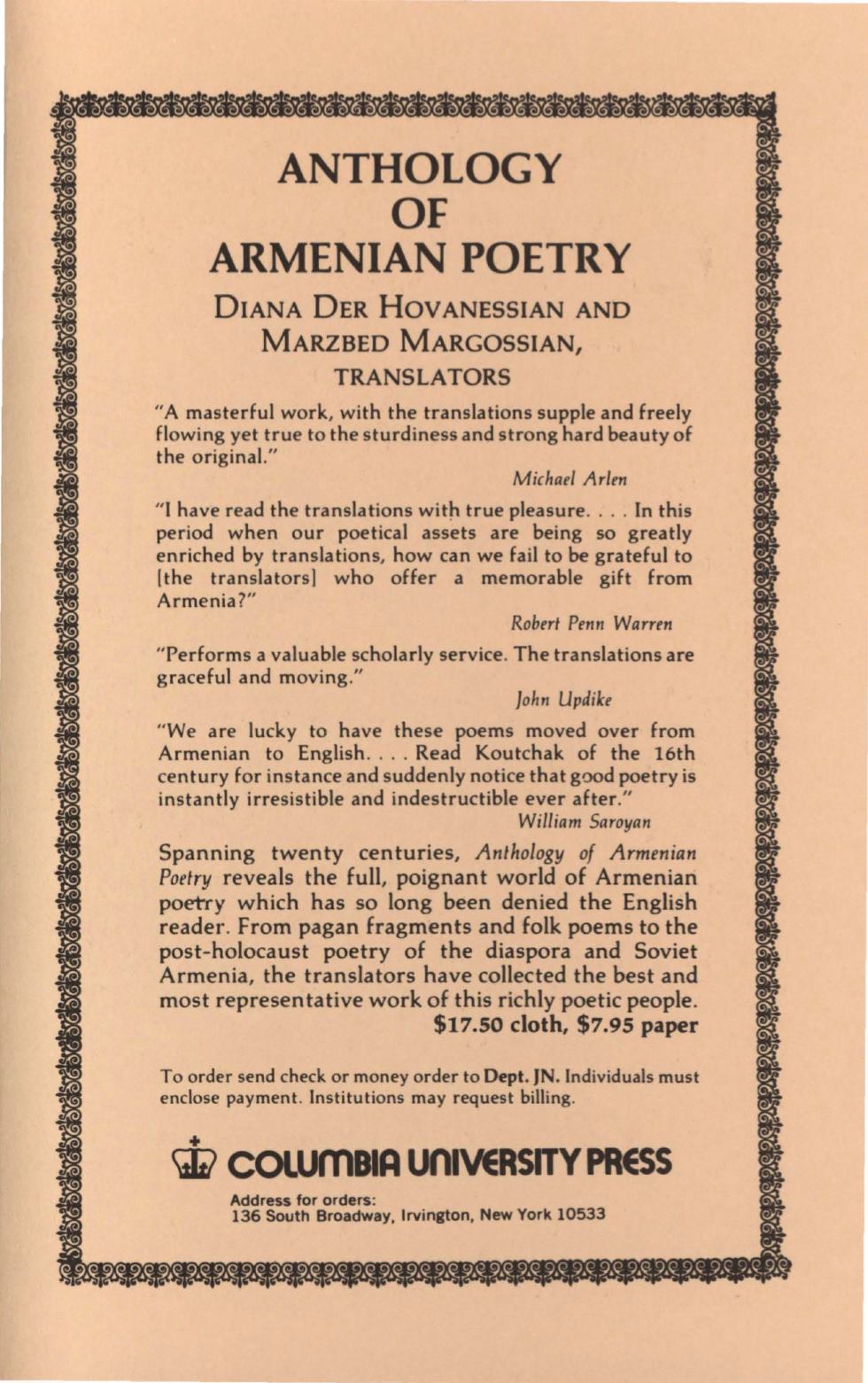 ANTHOLOGY
OF
ARMENIAN POETRY
"A masterful work, with the translations supple and freely
flowing yet true to the sturdiness and strong hard beauty of
Michael Arlen
have read the translations with true pleasure.... In this
period when our poetical assets are being so greatly
enriched by translations, how can we fail to be grateful to
[the translators] who offer a memorable gift from
Robert Pen n Warren
"Performs a valuable scholarly service. The translations are
John Updike
"We are lucky to have these poems moved over from
Armenian to English.... Read Koutchak of the 16th
century for instance and suddenly notice that good poetry is
instantly irresistible and indestructible ever after."
William Saroyan
Spanning twenty centuries,
Anthology of Armenian
Poetry
reveals the full, poignant world of Armenian
poetry which has so long been denied the English
reader. From pagan fragments and folk poems to the
post-holocaust poetry of the diaspora and Soviet
Armenia, the translators have collected the best and
most representative work of this richly poetic people.
To order send check or money order to Dept.
enclose payment. Institutions may request billing.
\iId
COlUmBIA UniVERSITYPRESS
136 South Broadway, Irvington, New York 10533