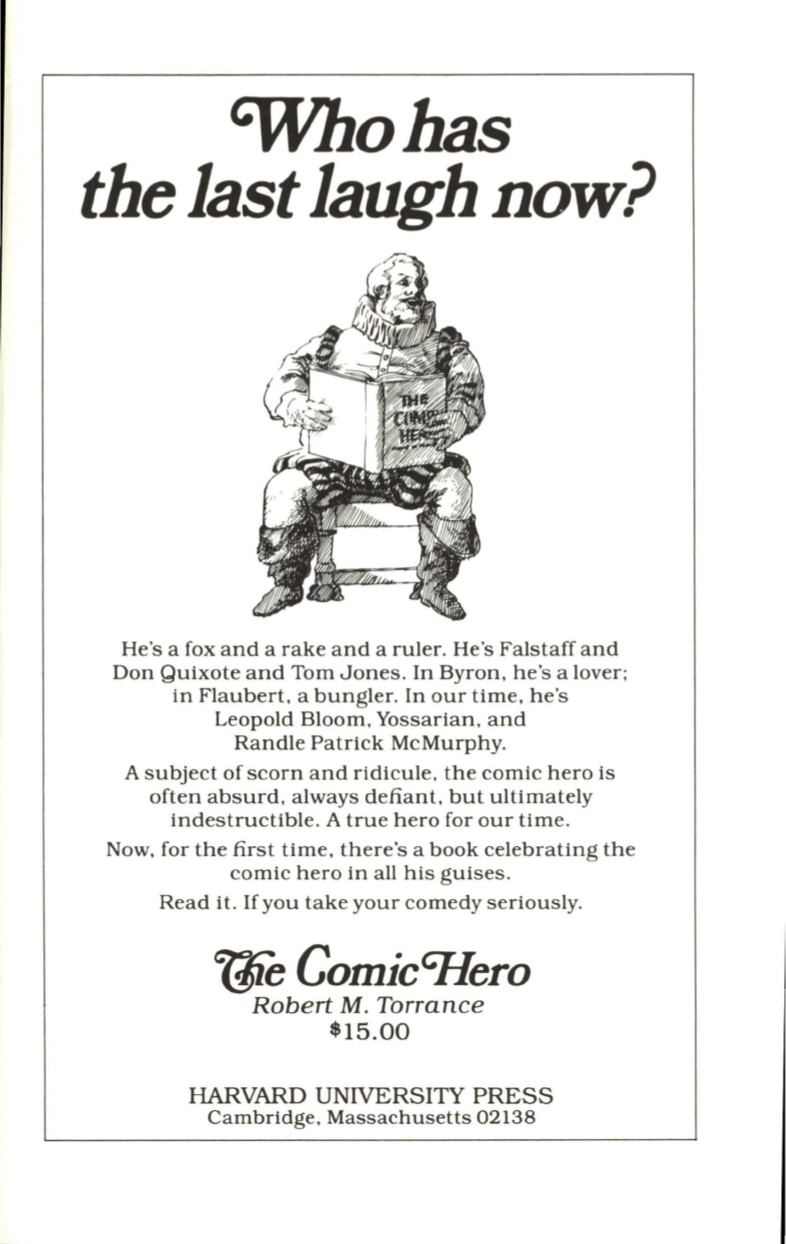 'Whohas
the last laugh now?
He 's a fox and a rake and a ruler. He's Falstaff and
Don QUixote and Tom Jones. In Byron, he's a lover;
in Flaubert. a bungler. In our time, he's
Leopold Bloom, Yossarian, and
A subject of scorn and ridicule, the comic hero is
often absurd, always defiant , but ultimately
indestructible. A true hero for our time .
Now, for the first time, there's a book celebrating the
comic hero in all his guises.
you take your comedy seriously.
Cambridge , Massachusetts 02138