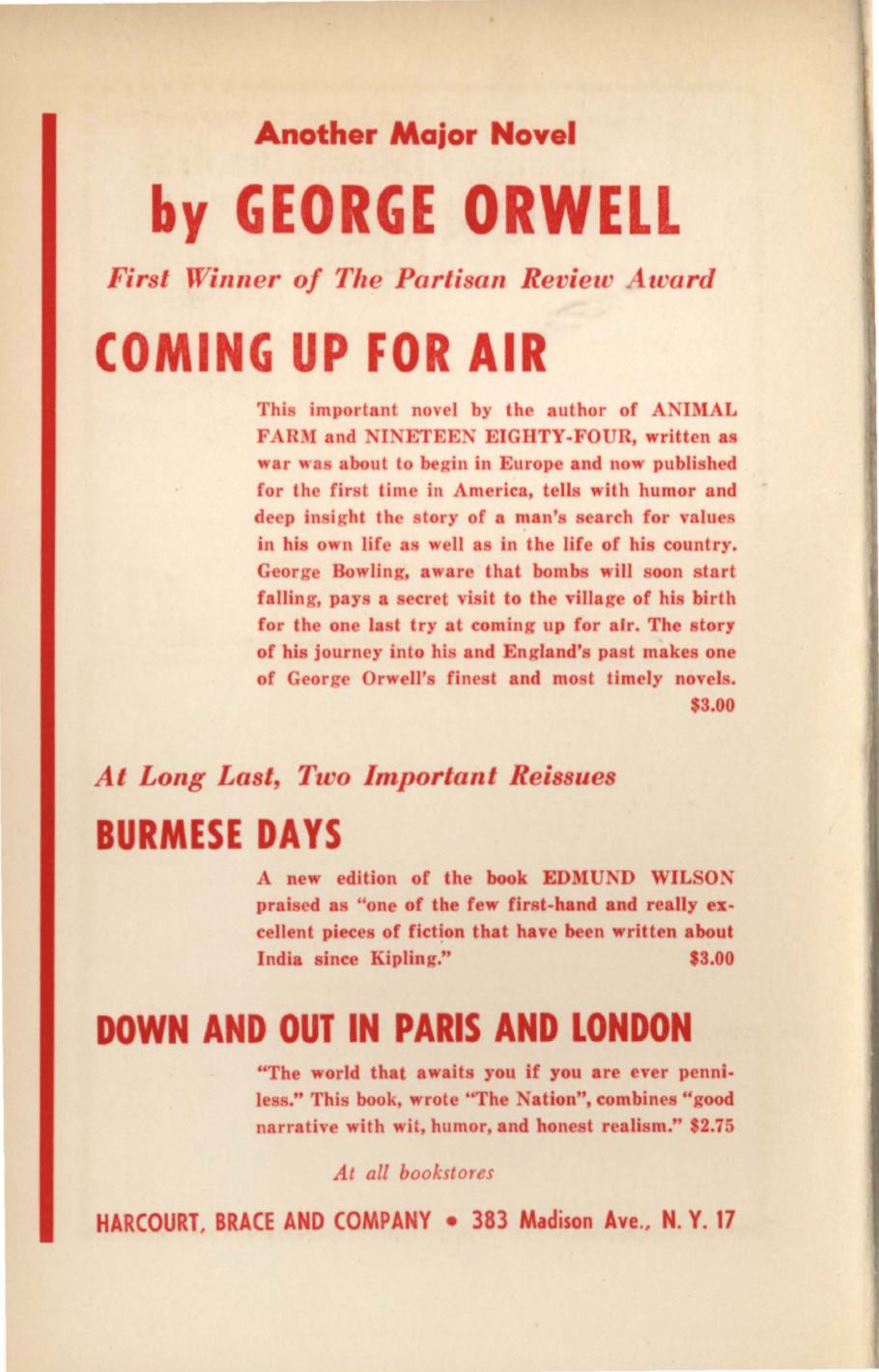 Another Major Novel
by CiEORCiE ORWELL
First Williler of The Partisall Review Award
COMING UP FOR AIR
This important novel by the author of ANIMAL
FARM and NINETEEN EIGHTY-FOUR, written as
war was about to begin in Europe and now published
for the first time in America, tells with humor and
deep insight the story of a man's search for values
in his own life as well as in the life of his country.
George Bowling, aware that bombs will soon start
falling, pays a secret visit to the village of his birth
for the one last try at coming up for air. The story
of his journey into his and England's past makes one
of George Orwell's finest and most timely novels.
At LOllg Last, Two Importallt Reissues
BURMESE DAYS
A new edition of the book EDMUND WILSON
praised as "one of the few first-hand and really ex–
cellent pieces of fiction that have been written about
DOWN AND OUT IN PARIS AND LONDON
"The world that awaits you if you are ever penni–
less." This book, wrote "The Nation", combines "good
narrative with wit, humor, and honest realism." $2.75
At all bookstores
HARCOURT, BRACE AND COMPANY • 383 Madison Ave., N. Y. 17