Cory Chan arrived in Shanghai in fall 2014. She didn't speak Mandarin. Ordering dinner petrified her—and that was nothing compared to the prospect of working at her internship at Mifan Mama, a nonprofit supporting orphanages in six Chinese provinces. "The thought was intimidating," says the New York native. "How could I communicate with others if I could barely speak the language?"
Two years later, Chan (CAS'15) is still in Shanghai, ordering food and communicating with coworkers with ease. She's a foreign writing specialist at ZMN Education, a company that helps Chinese high school students apply to elite universities in the United States. Her goal is to work for an education nonprofit supporting students from underserved communities—and then start her own charity.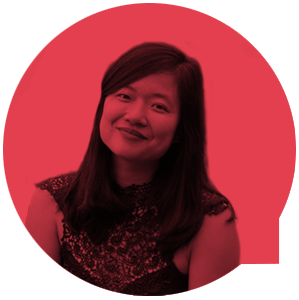 Cory Chan (CAS'15)

Shanghai Internship Program

Chan went to Shanghai speaking no Chinese. Study abroad changed everything—she now lives and works in China.

Photo courtesy of Cory Chan
"I applied to BU's Shanghai internship program on a whim," says Chan. "I expected to learn some Mandarin and return home after one semester, but that did not happen."
A week before she was due to leave Shanghai, she reflected on all the progress she'd made adjusting to a new language and culture, and "at that moment, I realized how much more I wanted to grow."
Chan's experience might be extreme, but it's not unusual for a life to be changed—pleasantly upended even—by an experience like study abroad. At CAS, students can choose from a bevy of programs designed to bust them out of the confines of majors and minors. There are internships, research opportunities, seminars on navigating life at BU, and an interdisciplinary program that brings students together from across majors. In the 2015-16 academic year, 329 CAS students joined research projects, 713 studied abroad, 1,000 participated in the First Year Experience, and 59 took part in a preprofessional training program such as mock trial.
These kinds of programs are what the Association of American Colleges & Universities calls "high-impact educational practices." The organization, of which BU is a member, says offering first-year experiences, core curriculums, undergraduate research, global learning, and internships—all of which BU has—can "increase rates of student retention and student engagement." It adds that they're especially beneficial for "historically underserved students, who often do not have equitable access to high-impact learning."
Employers like them, too. According to the National Association of Colleges and Employers' 2016 survey of internships, "the average offer rate to interns is 72.7 percent, the highest it has been since the peak of the pre-recession market." In the past year, more than 500 CAS students had an internship at home or abroad. Soon, they'll have another internship option to choose from: in 2017, CAS will help launch a program that will give students the chance to write code at companies in San Francisco.
Sarah Chudnovsky (CAS'14)

Undergraduate Research Opportunities Program

Chudnovsky conducted research on farming in Bhutan; it focused her career plan on conservation, and she currently works on eco-education in Uganda.

Photo by Rebecca Goldstone, New Nature Foundation
Figuring out a path
The 300-square-mile Kibale National Park in Uganda bills itself as the primate capital of the world. It's reportedly home to 13 species of primate, including nearly 1,500 chimpanzees. Dotted around its perimeter are four community science centers operated by New Nature Foundation. Sarah Chudnovsky is a conservation education and outreach manager for the nonprofit, which aims to help people in Uganda and Vietnam live in harmony with nature. Its programs include restocking forests used for fuel and the provision of more efficient stoves. Chudnovsky (CAS'14) describes the science centers as small natural history museums filled with educational resources "to promote conservation and local environmental issues." Based in Uganda, Chudnovsky spends her time supporting center staff, planning lessons, and organizing events to connect researchers and local elders.
As an undergraduate, the Pennsylvania native was full of ideas about where her major—international relations—could take her. Her goal had been to choose a degree that reflected her interests without defining a post-college vocation.
"With international relations, there is no set career path," she says. "You have to be creative and you study with people who have lots of different interests, but it does make it a little harder to figure it all out."
That changed when she signed up for the Undergraduate Research Opportunities Program (UROP), which allows students to work on faculty-mentored research projects. She landed a plum assignment studying farmers' use of land in Bhutan.
Chudnovsky recalls sitting cross-legged on the floor of a Bhutanese farmhouse, cushioned by a yak skin and sipping butter tea, listening to farmers talk about the connections between their work and their Buddhist religion.
"It was so interesting to hear how different value systems define the environment and nature," she says. "The process of untangling a lot of questions and gradually putting together all of the interviews to form a cohesive narrative about environmental change was something I enjoyed more than any other project I had ever done at school."
It nudged her from general thoughts about a career in food and agricultural policy to a more defined plan.
"It settled my interests onto conservation directly and shifted my long-term interests into researching and teaching environmental history," she says. "Doing UROP gave me a chance to think of my interests in terms of direct skills, and it gave me ideas to be creative about what a career could look like."
She gained something else that proved essential in her current job in Uganda. "It gave me valuable experience in entering into a community with a culture different from mine with humility, respect, sensitivity, and a whole lot of patience."
Refining and accelerating plans
Elizabeth Peyton is also doing her part to preserve the planet. As development manager at Ranger Solar, Peyton (CAS'11) analyzes whether plots of land are suitable for solar projects, negotiates leases with landowners, and works with large consumers of electricity on power purchase deals. At CAS, the initiative that fired her imagination was the Core Curriculum, a one-year program that includes courses in the humanities, social sciences, and natural sciences. It's considered a community, too: an entire floor in the Warren Towers residence hall is set aside for Core students to live and study together. The Core didn't upend Peyton's plans—it refined them.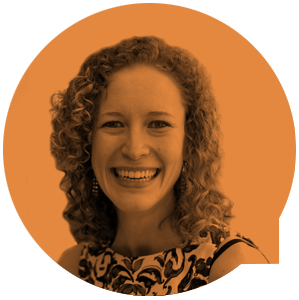 Elizabeth Peyton (CAS'11)

Core Curriculum

In Core Curriculum, Peyton found professors who helped her get the most from her education. Now, she works for a solar energy company.

Photo by Alex Hutson
"The Core was where I found some of the best classes I took at BU—and some of the friends I respect the most. It felt like a place for me," says Peyton. "I also found professors who really invested in helping me to improve my writing and to figure out what I was trying to get out of my education."
According to BU's Assistant Provost for General Education Implementation Susan K. Jackson, that's one of the great benefits of many of the CAS programs. Whether it's working on research or discussing internships, students get to interact with faculty members in new ways. Jackson also says faculty and staff can help students—used to stacking their schedules with activities during high school—to be more selective in their choice of programs.
"An opportunity and a challenge is to take those ambitions and help students to think about why they're doing what they're doing rather than wanting to dive into everything all at once, to be more intentional and to think why," says Jackson.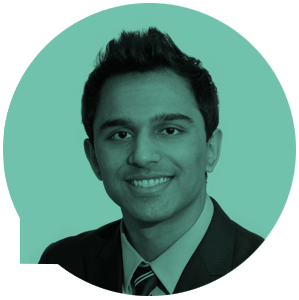 Akash K. Shah

(CAS'10,'11, MED'15)

Modular Medical Integrated Curriculum

Shah shadowed physicians as an undergraduate. Today, he's an orthopedic surgery resident physician.

Photo courtesy of Akash K. Shah
Akash K. Shah knew exactly what he wanted to do after getting his diploma—attend medical school—and was told about a program that would help smooth his path. Shah (CAS'10,'11, MED'15) participated in Modular Medical Integrated Curriculum, founded in 1977 to give a select group of undergraduates assured entry to BU School of Medicine. It allows accepted students to take undergraduate courses at the medical school and interact with its faculty. "It helped focus my goals in medicine by allowing me to network with professors and physicians," says Shah. By his senior year, he "was already shadowing physicians in different specialties to narrow down which field I wanted to pursue for residency." He decided to specialize in orthopedic surgery and today—with MD after his name—is an orthopedic surgery resident physician at Boston Medical Center.
Still, for those who are less sure of where life will take them, the programs on offer at CAS might just open some surprising doors.
That was true for Shanghai-based Chan. "Studying abroad is a great opportunity to challenge yourself, get out of your comfort zone, and try something new," she says. "It is an opportunity for you to grow and learn more about yourself and who you are and who you would like to become."