Todd Kwait admits it: He never went to Club 47. Or Passim, as it was named by the time he enrolled at Boston University in 1977. Back in the late 1950s and early sixties, Club 47 in Cambridge was a hotbed of the folk music revival that launched the careers of Joan Baez and Jim Kweskin (both onetime BU College of Fine Arts students) as well as Tom Rush and others. Even Bob Dylan was influenced by the time he spent at the Harvard Square coffeehouse and at after-party jam sessions in nearby apartments, learning old songs of the rural South both from the blues legends who graced the stage, and from their youthful devotees.
As BU students more than a decade later, Kwait (CAS'81) and his roommate Rob Stegman (COM'81) did see Tom Rush play on campus and they became fans. They were also fans of the Lovin' Spoonful, but unaware of the band's roots in the folk revival. Kwait fondly remembers the pair blasting Spoonful's Greatest Hits out their window every spring, when the snow melted, the sun shone, and the women dressed lightly.
Besides music, Kwait and Stegman were into movies. They worked as projectionists at Cinema 700, the 16mm theater in Warren Towers, and they hung out at Frankenstein's, a bar at the corner of Mass. Ave. and Comm. Ave. that served hot dogs and beer along with sci-fi flicks and art films on another 16mm screen.
After graduation, Stegman went to work in television production in Boston—he's since directed national network documentaries such as Tim Allen: Just for Laughs and the History Channel's Old Ironsides Returns to Sea—while Kwait found success as a lawyer in Cleveland.
Then in 1997, Kwait went to see the Lovin' Spoonful's John Sebastian in concert. A ready raconteur, Sebastian told the audience about, and played songs by, the Spoonful's earliest influences: Gus Cannon & Cannon's Jug Stompers, the Memphis Jug Band—obscure music dug up in dusty record shops and Library of Congress archives.
"I thought I was a big music fan," remembers Kwait. "I said, 'How did I not know about this?'"
Thus began 10 years of research into the black recording artists of the 1920s, and interviews with Sebastian and other musicians (e.g., the Grateful Dead's Bob Weir) who cut their teeth in the sixties on Cannon's and similar acts' lively, low-budget mix of blues, bluegrass, and Dixieland jazz. The result of Kwait's work: Chasin' Gus' Ghost, a documentary film history of jug band music.
It was while working on this project that Kwait met the inimitable Kweskin, who told him about the Jim Kweskin Jug Band's heyday at Club 47 in Cambridge, just across the river from their old alma mater. Kwait learned that Tom Rush—still one of his favorite singer-songwriters—got his start there, along with Baez, Dylan, and the rest. He met former Club 47 manager Betsy Siggins—another onetime CFA student, whose then-husband Bob Siggins (GRS'63, '67) played with Kweskin's band and his own Charles River Valley Boys. She had recently founded the New England Folk Music Archives, which held a trove of photographs and audio recordings from Club 47.
A second documentary project was born. This time, Kwait rang up his college best-bud Stegman. "In recent years, we had periodically kept in touch but had not spent much time together," Kwait says. "Once this project came along, I thought with Rob being in Boston and liking the same kind of music, it'd be a natural connection."
Stegman leapt at the chance to be the codirector/coproducer. "It was really kismet," he told the Needham Patch.
The alums' film, For the Love of the Music: The Club 47 Folk Revival, debuted in April with a sold-out screening at the Boston International Film Festival (BIFF), where it won Indie Spec Best Documentary. Narrated by Peter Coyote, For the Love conveys the excitement, the energy, and even some of the foibles of a group of mostly college-age men and women discovering the power and beauty of a raw, old, unpolished form of music that was virtually nonexistent on commercial radio in the 1950s.
With interviews, Siggins's and others' photos and audio, some period footage, and clips of a current-day jam session at a reunion of Club 47 regulars, Kwait and Stegman succeeded in re-creating the underground folk scene centered on the coffeehouse that opened at 47 Mt. Auburn Street in Cambridge in 1958. Among other events, the film chronicles the club's origins as a jazz venue; how management took a chance and let a 17-year-old Baez play on a Tuesday night, changing everything; the club's struggles with archaic laws restricting band sizes and food service; its move to nearby Palmer Street in 1963; the venue's rising mecca status as America rediscovered its folk music; Baez's refusal to sell out to a major label; the great schism as Dylan went electric in 1965; and finally, the club's closure in 1968. (It reopened in 1969 as Passim, which still hosts regular folk shows, music classes, and a vegetarian restaurant.)
The Boston Globe said Club 47's story "has never been told in such panoramic detail." The Globe also noted, and Siggins agreed, that the film benefited from its makers' outside, historical perspective. For example, they included some ambivalent words from Jackie Washington, one of the folk scene's few African American performers. "His story might have been the most interesting and honest," says Kwait.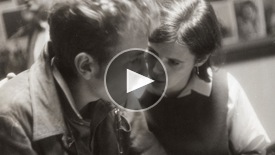 In the video above, see footage and hear music and commentary by legendary folk musicians like Joan Baez, Taj Mahal, and Tom Rush. Video courtesy of Ezzie Films
Washington was a young, college-educated black man who was not always comfortable with the way his white peers emulated the vocal stylings of, and sometimes interacted in person with, the grizzled old black men (such as Mississippi John Hurt) who originated much of this music. At the same time, the folk scene rallied to support Washington when he was wrongfully arrested by Boston cops. The film places the incident in the context of the young music fans' political awakening amid the civil rights movement.
Since its success at the BIFF, the film has continued playing to sellout festival crowds and winning awards around the country. And after nearly every screening, the producers have been approached with gratitude by people who were there.
"There are pockets of the folk scene just about everywhere," says Kwait. "This period was so memorable, and such a major part of their lives. Jonathan Taplin said it in the movie: The stars were aligned. There was a creative zeitgeist.
"What's amazing to me is that the club goes on. It goes in and out of popularity, but it survives, and young musicians are still carrying on that spirit." —Todd Kwait (CAS'81)
"And the spirit of it still exists," Kwait adds. "I like history, but I'm not a big nostalgia person. To me, history is part of a continuum; it's not just sitting and reminiscing. What's amazing to me is that the club goes on. It goes in and out of popularity, but it survives, and young musicians are still carrying on that spirit. And probably more now than even just 10 years ago. The economy's made it so that you go to college and you may not get a job right away, so maybe it's time to explore a little bit, and a lot of them are doing that creatively. I asked Betsy Siggins, because she was there, and she's still a master of finding young acts, 'Do you notice this [folk music resurgence], too?' She said, 'Absolutely.'"
In fact, Kwait's first film, Chasin' Gus' Ghost, which debuted in 2007, may have come on the cutting edge of a second-wave revival of old-time jug band and string-band music: Some of the young, African American musicians it features are now known for a song on the Hunger Games film soundtrack. Their group, the Carolina Chocolate Drops, also earned a Grammy for Best Traditional Folk Album in 2010.
As for Kwait's collaboration with his old BU roomie, it worked out better than he could have hoped. He and Stegman are collaborating on yet another documentary, this one about Tom Rush.
"When you form those friendships at that age, you're sort of bonded to those people," says Kwait. "In many ways, we're alter egos . . . Rob is a very technical person. He's a perfectionist and a very good planner; I'm more of a big-picture storyteller and researcher. I think we do complement each other very well."
What does Kwait hope to achieve above all with his documentaries? "I love to demonstrate how music enriches our lives," he says. "It shouldn't be glossed over as a sort of extra you're lucky to get—you see this in schools today, where music programs are cut. It really is an integral part of our lives, but sometimes it's not taken seriously. That's the old school of, 'Well, what are you gonna do with that?' As if every piece of education or everything that you learn has to translate into a skill that you'll get a paycheck from. Yes, we all need paychecks, but all of these things contribute to who we are, and that to me is the most important thing."