Willis G. Wang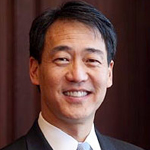 Title

Vice President and Associate Provost for Global Programs
Deputy General Counsel

Email

Phone

617-358-6350
Willis Wang was appointed in 2009 to create and oversee BU Global Programs. As Vice President and Associate Provost, he plays a senior leadership role in the development, coordination, and implementation of Boston University's global strategy to support the University's extensive educational, research, and service learning activities around the world.
In addition to overseeing the global operational and program support responsibilities of BU Global Programs, Willis has management and budget responsibilities for the University's Study Abroad division, Center for English Language and Orientation Programs, and International Students and Scholars Office. Together, these offices comprise over 390 people working for the University globally in more than a dozen countries, and supports thousands of students participating in the University's international programs. He is also a member of various University leadership committees, including the University Provost Cabinet, University Leadership Group, Administrative Council, and University Council.
Willis is also a Deputy General Counsel in the University's Office of the General Counsel. Since joining Boston University in 1998, Willis's legal practice has focused on international, corporate, technology transfer, investment, research, environmental matters, and general business matters. In this capacity, he has advised on endowment investments in over 70 funds, as well as the formation of and investment in more than 60 start-up companies and multiple complex international projects.
Prior to joining the University, Willis was the Assistant General Counsel at Molten Metal Technology, Inc. (MMT), a MIT spin-off technology company that reached a market capitalization of $1 billion and over 800 employees worldwide in the mid-1990s. He also was an enforcement lawyer for the U.S. EPA in Boston and Washington, D.C. A graduate of Emory University (BA) and Boston College Law School (JD), Willis has a basic understanding of Mandarin.