Joseph Rezek
Director of Graduate Studies, Associate Professor of English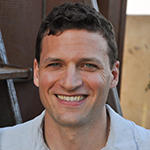 Title

Director of Graduate Studies, Associate Professor of English

Office

443

Email

jrezek@bu.edu

Education

BA, Columbia University
PhD, University of California, Los Angeles
For CV click here
I specialize in early and nineteenth-century American literature, British Romanticism, early black Atlantic literature, transatlantic studies, the history of race and racism, and the history of the book. In my scholarship, I tell new stories about the relationship between the technology of print and the literature, history, and culture of the eighteenth- and nineteenth- century Anglophone world.
My current book project, The Racialization of Print, tells a new story about the history of race and the history of print before the twentieth century. When, where, and how did modern racism – a relatively recent invention – change the meaning of print? I answer this question with a transatlantic account of protest and struggle over print's ideologies in the Anglophone world, beginning in the sixteenth century, with the spread of printing in Europe and the emergence of modern racial categories, and ending in the mid-nineteenth century, with the industrialization of print and the codification of scientific racism. The heart of the project considers late eighteenth and early nineteenth century writers of African and Native American descent – from Phillis Wheatley and Samson Occom to David Walker and William Apess – who all faced a racist presumption about their medium: that the author of an English-language printed text is presumed white unless indicated otherwise, by a racial signifier. Instead of taking this presumption for granted – as inherent to print from the very beginning – I trace a genealogy of its emergence. My project is the first study that draws equally from the archives and historiographies of race and print to tell a new story about their mutual entanglement. I suggest, ultimately, that the uneven and unsettled history of print's racialization can open up new questions about the racialized digital media landscape we inhabit today.
My first book, London and the Making of Provincial Literature: Aesthetics and the Transatlantic Book Trade, 1800-1850 (University of Pennsylvania Press, 2015), considered Romantic-era authors from Ireland, Scotland, and the United States, who sought the prestige and exposure that only publishers in London could provide. Through an accounting of the formal, textual, and material impact of London, I marked the effects of provinciality on the fiction of authors like Maria Edgeworth, Walter Scott, and Washington Irving, and argued that those effects helped shape the Romantic-era ideology that literature operates according to rules and values only specialized practitioners can determine and fulfill.
For more about my scholarship, see my webpage on academia.edu.
As a teacher in English and American Studies, I specialize in theories of modernity and the Atlantic world, the history of the novel, and the history of print in American culture. I am Co-Chair of the American Literature and Culture Seminar at the Mahindra Center at Harvard University, which focuses on American literature from all periods and draws together scholars from around Boston area. I am also co-founder of the Boston Area Romanticist Colloquium (BARC), and Associate Editor of Studies in Romanticism, which has been published at Boston University since 1961.
Selected Publications
Work in Progress
The Racialization of Print (book project)
"Transatlantic Traffic." For The Unfinished Book, ed. Alexandra Gillespie and Deidre Lynch. Oxford University Press, projected for 2020.
"Transatlantic Influences and Futures." For Irish Literature in Transition, 1780-1830, ed. Claire Connolly. Cambridge University Press. Projected for 2019.
"Early Black Evangelical Writing and the Radical Limitations of Print." For African American Literature in Transition, 1750-1800, ed. Rhondda Thomas. Cambridge University Press. Projected for 2019.
"Early African American Literature and the British Empire." For African American Literature in Transition, 1800-1830, ed. Jasmine Nichole Cobb. Cambridge University Press. Forthcoming, 2018.
"Author." "Keyword" entry for special issue of Early American Studies, on Early American Literature and Material Texts, ed, Marcy Dinius and Sonia Hazard. Forthcoming, 2018.
"Popular Transatlantic Currents in the Literary Book Trade." Commissioned essay for The Oxford History of Popular Print Culture, Volume 5: U.S. Popular Print Culture to 1860, ed. Ronald J. Zboray and Mary Zboray. Forthcoming, 2018.
Honors, Grants, and Awards
National Endowment for the Humanities Postdoctoral Fellowship, Library Company of Philadelphia (one semester). Fall 2016.
Andrew W. Mellon Foundation Fellowship at the Huntington Library (two months). 2016.
Huntington Library Travel Grant to the United Kingdom. 2016.
Reese Fellowship in American Bibliography, Library Company of Philadelphia (one month).  2016
Short-Term Fellowship, American Antiquarian Society.  2016
Junior Faculty Fellow, Boston University Center for the Humanities (2013-4)
Newberry Library Short-Term Research Fellowship (2012)
The Katharine Pantzer Fellowship in the British Book Trades, Bibliographical Society of America (2012)
The Richard Beale Davis Prize, for the best article published in Early American Literature (2009-2010)
Barra Foundation Postdoctoral Fellow, McNeil Center for Early American Studies
Carl H. Pforzheimer, Jr., Research Grant from the Keats-Shelley Association of America
Mayers Fellowship, Huntington Library
Albert M. Greenfield Dissertation Fellowship, Library Company of Philadelphia
Outstanding Graduate Student Paper Award, North American Society for the Study of Romanticism