Using the Faculty Link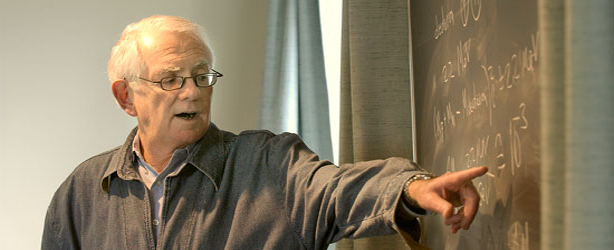 See summaries and hints about each of the functions of the Faculty Link such as checking registration lists and giving TFs access to them and e-mailing the entire class.
The Faculty Link at Boston University is an Internet resource for all faculty and faculty advisors. The Faculty Link provides access to class schedules, class lists, final exam schedules, advisee lists, class photographs, textbook information, links to course websites, and an electronic Faculty Annual Report template. Instructors enter grades through the Faculty Link and can execute other course management functions. Faculty members who advise students can gain access to student records through the Link. In addition, faculty members can use the Faculty Link to compose their own annual report that is submitted to their department chair as part of the annual salary review process.
This resource was developed and is administered by the University Information Systems office, which builds and maintains the University's administrative computing systems. It is part of a larger project to provide access for students to their own records and for staff to the administrative information that they require as well. Access to certain data sets is limited to certain user groups. Access to these useful faculty resources requires a BU login name and valid Kerberos password, obtained through Information Technology, 111 Cummington Street, or online.
University Tools
This section of the Link provides faculty members with information about scheduling for the entire University and includes: the University class schedule, University course descriptions, final exam schedules, a site for entering your personal annual report, information on what is on the Link, and a link to calendars.
Instructor's Tools
In this section of the Link, faculty members may access information specific to managing their own classes. This section of the Link provides individual class lists, photo galleries of students enrolled in your classes, textbook adoption information, links to class management software ("courseware"), entry of grades, and other items relevant to course management.
Contacts
These links provide the user with information regarding frequently asked questions, how to report a problem with the link, and a suggestion box for improvements.
University Class Schedule—presents a list of current and future University class schedules when the desired semester and college or an instructor's name or class subject are entered. By entering the departmental acronym, i.e., MU for music, course number, and section number, the following detailed information about that particular course appears:
Class number
TelReg number (number used by students to register for courses by telephone)
Course title
Instructor (may include hyperlink to an instructor's own web page if instructor creates one)
Number of credit hours
Number of students currently enrolled
Building and Room number (includes hyperlinks to building location information)
Time that the class meets
University Class Schedule Download—provides a user with the option to download the class schedule.
University Course Descriptions—provides descriptions of courses offered by the University. The listing can be searched by semester, college, department acronym, and course number.
University Final Exam Schedule—displays the final exam schedule for the entire University for the current semester only. During Intersession no information is available.
What's on the Link—provides information about the features of the Faculty Link.
Calendars—displays the University's main calendar page which lists special events, the academic calendar, housing schedules, athletic schedules, and holidays.
Class Lists—presents the current courses the instructor is teaching. By selecting a course, the instructor can view and download the class list, send e-mail to individual students, or send e-mail to the entire class at once. The instructor has the option to download a photo gallery of the class for use in creating seating charts and/or screen-savers. By clicking on a student's name, the faculty member may access the entire academic record of that student. That information is only available for the duration of the class.
Grading—allows an instructor to enter students' final grades online and publish them for viewing in the Student and Faculty/Staff Links.
Advisee List—provides the same access features as the Class List function. Advisors may obtain a complete list of advisees. Students may elect to give a faculty member permission to view records for advising purposes, even though the student may not be an assigned advisee.
Final Exam Schedule—provides the University-governed final exam schedule for the instructor's specific class schedule.
Link Your Homepage—provides the tools to couple a faculty member's webpage address or URL with his/her name anytime the professor's name appears on the Link. Students accessing the Link may learn more about a particular professor by accessing faculty webpages using this feature, creating one more way to personalize the faculty/student connection at a large research university. Information about creating personal webpages is also available. Visiting this site is also an interesting way to learn about your faculty colleagues.
Course Textbook Adoption—directs the faculty member to Barnes & Noble at Boston University to register course book selections.
Courseware Selection—allows the faculty member to choose one of two course management software programs available and supported by BU Webcentral. These programs provide templates for constructing course websites. This function also allows faculty to direct students to custom course websites of their own as well.
Instructor's Past Class Lists—allows access to past class lists identified by semester and year. The instructor can view the grades assigned to students, but access to individual students' academic records is not available for past class lists.
Combined Class Lists—displays in one class list the combined lists of several sections or classes.
Instructor's Classes—allows access to the current or past teaching schedule of any faculty member. The schedule may be represented textually or graphically.
Final Exam Matrix—allows an instructor to display all students' names enrolled in his/her course in a matrix that plots students' exam times and availability. Instructors are able to identify common free time to accommodate scheduling a study group or an alternate exam time.
Class List Matrix—displays for an instructor the schedules of all students enrolled in a particular class in a matrix format, for the purpose of identifying mutual free time for the purpose of scheduling office hours, study groups, or make-up exam times.
Class Management—allows an instructor to grant to a teaching assistant or colleague the access to selected Faculty Link class facilities for a specific class. Current options are Class Lists (not including access to individual student information) and Grading (grade entry only, not "publishing" of grades).
Faculty Annual Report (Charles River Campus)—provides an interactive version of the University form that faculty may complete and submit electronically during the annual review process, usually September and October. Reports completed online during previous cycles can be viewed or downloaded through the links provided.
Faculty Annual Report (Medical Campus)—provides an interactive version of the Medical Campus form that faculty may complete and submit electronically during the annual review process. Access is limited to Medical Campus faculty.
Faculty Assembly/Faculty Council—provides a link to the web pages of the Faculty Assembly and the Faculty Council, which represent the faculty in important University matters.
Faculty Handbook—provides a link to the Faculty Handbook maintained by the Office of the Provost.
My Grants and Contracts—offers principal investigators grant-to-date accounting and journal entry tracking reports. Investigators may also delegate viewing access to colleagues and assistants.
Business Link—provides access to the Business Link.
Employee Link—allows an employee to view and change personal information, apply for a parking permit or an MBTA pass, change their Kerberos password, and view job listings. Access requires the BU login name and a valid Kerberos password.
Courseware Information—provides information about the course management software, Blackboard Learn, in use at Boston University.
BU Libraries—provides a direct link to the web pages of the Boston University Libraries.
Academic Calendar—displays the University's Academic Calendar.
UIS Mainframe File Services—allows faculty to manage their mainframe files including downloading, copying, viewing, renaming, and deleting.
Questions and Info—provides general information topics from which to select. Some of these topics include: academic calendars from previous years, student account information, information about the Student Link, registrar information, information about the log-on process, and a list of FAQs (frequently asked questions).
Report a Problem—provides the user with the Link Support telephone number and an e-mail link to the system developers. A HELP option also appears here, providing a list of answers to common problems and a list of on-campus locations for computing resources needed to access the Link.
Suggestion Box—provides the user with the Link Support telephone number and an e-mail link to the system developers. Faculty are encouraged to submit suggestions for improvements or enhancements via the Suggestion Box.