Core members
Collaborators
Affiliates
Alumni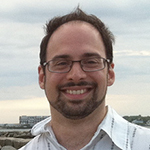 Mike Esterman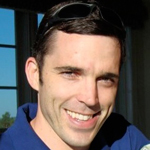 Joe DeGutis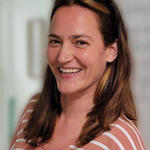 Francesca Fortenbaugh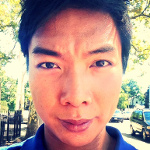 Christopher Chiu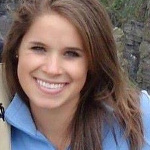 Mallory Grasso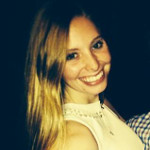 Kathryn Russo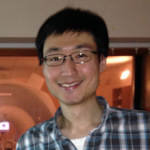 Richard Liu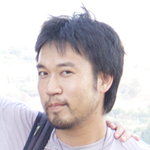 Hidefusa Okabe
Michael Esterman is a co-founder of the Boston Attention and Learning Lab. He received his degree in cognitive psychology at UC Berkeley, where he investigated spatial attention and object perception using transcranial magnetic stimulation (TMS). In his post-doctoral fellowship at Johns Hopkins University, he investigated the neural mechanisms of cognitive control, with an emphasis on using pattern classification to decode attentional states. He is now an Assistant Professor at the Boston University School of Medicine, and Associate Director of the VA Boston Neuroimaging Center. Mike's current interests include investigating the neural basis of attentional control and distractibility, in both healthy young and old adults, as well as in patients with PTSD, TBI, and focal brain injury.
Joe DeGutis is one of the co-founders of the Boston Attention and Learning Laboratory. He is an investigator at the VA Boston Healthcare System, a fellow at the Harvard Vision Lab working with Ken Nakayama, and an Instructor of Medicine at Harvard Medical School. He earned his PhD in experimental psychology specializing in cognitive neuroscience from the University of California, Berkeley. His dissertation focused on the neural mechanisms of visual learning in healthy controls and cognitive rehabilitation of developmental prosopagnosia (the inability to recognize faces). Joe's overarching research interests are on cognitive rehabilitation of attention, particularly the ability to focus and sustain attention, in populations that include hemispatial neglect, ADHD, PTSD/TBI and age-related cognitive decline. In addition, he is also interested in the cognitive deficits associated with prosopagnosia and exploring rehabilitation possibilities for this disorder.
Francesca Fortenbaugh is a postdoctoral fellow with the Geriatric Research, Education, and Clinical Center (GRECC). After earning a B.S. in mathematics & psychology, she began studying the impact of peripheral field loss on spatial representations and navigation ability. She received a PhD in psychology from the University of California, Berkeley where her research focused on space perception and visual attention. Current research interests include studying the impact of visual and attentional field deficits on perception, and the neural mechanisms involved in space perception.
Chris is a research assistant in the BAL Lab. He graduated with a BA in psychology from Rochester. Chris is working on a project to study and rehabilitate hemispatial neglect.
I graduated from Villanova in 2013 with a BA in Psychology. I am currently working on clinical training trials in populations with mTBI and hemispatial neglect and want to eventually pursue a degree in neuropsychology.
CV
Kathryn recently graduated from Temple University with a B.S. in neuroscience. During her time at Temple University, she worked in the Olson Cognitive Neuroscience Lab as an undergraduate research assistant and presented her cognitive object recognition research at the Cognitive Neuroscience Society conference this past spring. Kathryn's research interests include PTSD, attention, and Autism Spectrum Disorders.
Richard (a.k.a Guanyu) Liu is a research assistant at the Boston Attention and Learning Laboratory (BAL Lab) at the VA Hospital in Boston. He is also an ALM Psychology (Master of Liberal Arts) candidate at Harvard University. He joined the BAL Lab in April 2013, and has since been working with Dr. Esterman on a series of studies investigating the interactions of attention, reward, and motivation using behavioral (gradCPT - graduate onset continuous performance task), and neuroimaging methods (fMRI and TMS - transcranial magnetic stimulation). He started his master's thesis in April 2014 on the topic of memory reconsolidation. In the future, he plans to pursue a doctorate degree in the field of cognitive psychology.
Hidefusa ("Hide") has been a research assistant at the BAL Lab since June of 2013. He has been learning about research and experimental methods pertaining to attention, neuroimaging, and more recently, transcranial magnetic stimulation (TMS). He graduated from NYU with a BA in psychology, and is presently working on his thesis for the ALM in Clinical Psychology from Harvard University.