Monday, November 14th, 2022: 7:00-8:00 p.m.
For many at BU, Chinatown is a weekend destination for dim sum or celebratory dinners out. But Chinatown is a complex community in the city of Boston, with its own residents, long history, and current social issues. How does "belonging" manifest itself in the Chinatown neighborhood? What is special about it as a community, and why?
Join CAS WR 111 students—who this semester have studied the Hub unit of "the individual in community," visited Chinatown, and explored the neighborhood's vibrant art, culture, and history—as they host a panel representing Chinatown non-profits, residents, and other community stakeholders. The conversation may cover race and identity in Boston, post-pandemic economic recovery, issues of pollution and environmental justice, and art as a vehicle for cross-cultural and intergenerational connections. 
This event is part of BU's 11th annual International Education Week.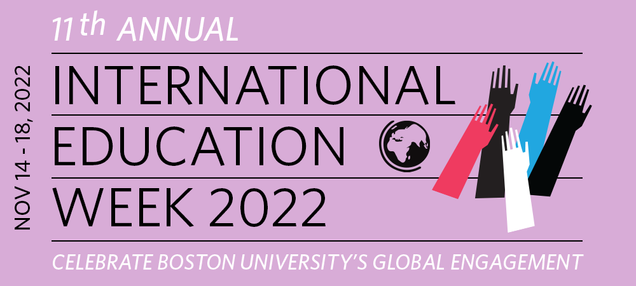 Everyone is welcome to join WR 111 students, instructors, and invited guests at the panel; please register in advance. After registering, you will receive the Zoom link by email to join the meeting.
For questions or to request accommodations, please contact Christina Michaud, Associate Director of English Language Learning, cmichaud@bu.edu.