BU Chinese Program Hosts 8th Annual New England Chinese Language Teachers Association Conference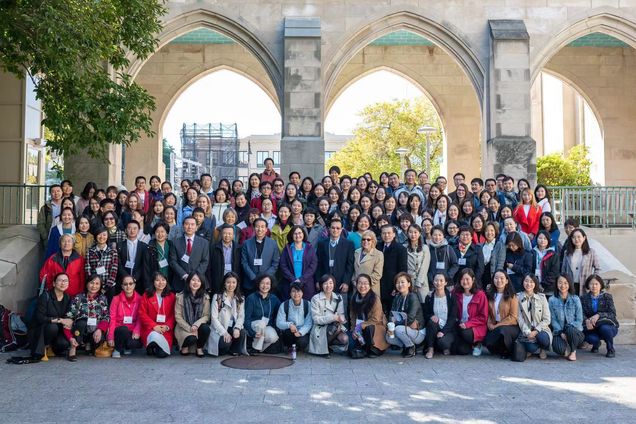 The Chinese program hosted The 8th New England Chinese Language Teachers Association's Annual Conference on October 5th, 2019. The conference was a big success, with more than 60 presentations and over 150 participants. 
Jennifer Rudolph, Professor of Asian History and Director of the China Hub and the Hangzhou Project Center at Worcester Polytechnic Institute, delivered the keynote speech. She detailed the school's innovative approach to integrate Chinese language studies and China content into the preexisting curriculum through project-based learning.
As part of the conference, several BU faculty members from the Department of World Languages and Literatures contributed presentations. Hongyun Sun and Shutan Dong presented "Creating Curriculum for Deeper Cultural Learning", Liling Huang shared "Effects of an Interactive Online Chinese Course on Learners' Oral Proficiency Gains", and Weijia Huang gave his ideas on "Rigorousness of Textbook Writing".